COMMENT
Lipstick for spring is all about bright pink shades and peachy orange hues. Shake off the winter blues by embracing fresh, dewy makeup and a bright lip. This season, however, ditch the lip gloss and stick to lipstick. There are a range of colourful lipsticks for spring to suit all budgets. Take a look at a few lipsticks for spring below.
1. Shiseido Lipstick in 'Day Lily'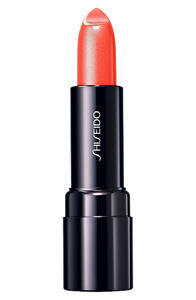 Shake up your makeup routine with this wonderful tangerine lipstick for spring. This particular lipstick comes in a shimmery tangerine. The lipstick itself has a creamy, long-lasting texture that applies evenly.
Revlon ColorBurst Lipstick in 'Fuchsia'
Explore more ...