Lipstick for spring is all about bright pink shades and peachy orange hues. Shake off the winter blues by embracing fresh, dewy makeup and a bright lip. This season, however, ditch the lip gloss and stick to lipstick. There are a range of colourful lipsticks for spring to suit all budgets. Take a look at a few lipsticks for spring below.
---
1

Shiseido Lipstick in 'Day Lily'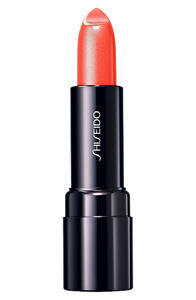 Price: $25.00 at shop.nordstrom.com
Shake up your makeup routine with this wonderful tangerine lipstick for spring. This particular lipstick comes in a shimmery tangerine. The lipstick itself has a creamy, long-lasting texture that applies evenly.
---
2

Revlon ColorBurst Lipstick in 'Fuchsia'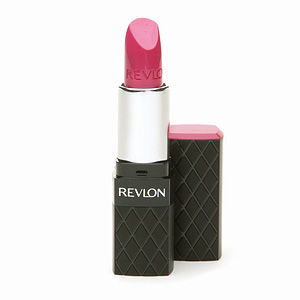 Price: $8.99 at drugstore.com
A fuchsia coloured lipstick just screams spring. This bright pink shade can look stunning, both during the day and night. Wear it during the day with barely there makeup, or vamp it up at night by teaming it with sultry black lashes.
3

Sephora + Pantone Universe Lipstick in 'Tangerine Tango Cream'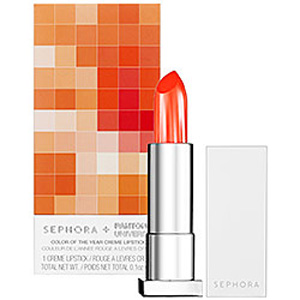 Price: $18.00 at sephora.com
Tangerine has officially been names the colour of the year, and it seems you can even wear it on your lips thanks to this collaboration between Sephora and Pantone. This lipstick for spring has a creamy texture that applies easily. The shade is quite bright and definitely not one for the faint hearted.
---
4

M.a.C. Lipstick in 'Viva Glam Nicki'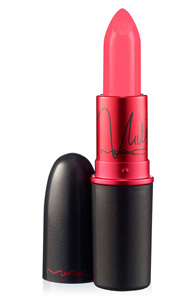 Price: $14.50 at shop.nordstrom.com
Collaborations between celebrities and brands seem to be everywhere these days. For this particular collaboration, M.A.C. teamed up with hip-hop songstress Nicki Minaj to create a fun, statement making lipstick. Best of all, proceeds from sales will go to helping those affected by HIV and AIDS.
---
5

Smashbox Legendary Lipstick in 'Pink Petal'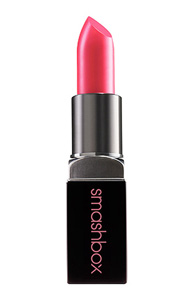 Price: $19.00 at shop.nordstrom.com
This is another fabulous pink lipstick for spring to add to the list. It has an ultra-creamy formula with moisturising properties. This lipstick creates high impact colour and would look great set against an all white or neutral outfit.
---
6

Topshop Lipstick in 'Charmed'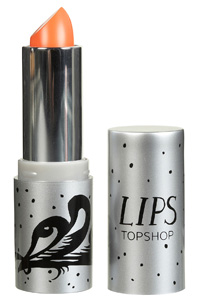 Price: $18.00 at us.topshop.com
Add a slick of orange-hued goodness to your lips with this cool matte lipstick. It has a velvety texture that gives fantastic coverage. This season's all about the matte finish but if you want a slight sheen then apply a clear gloss over the top.
---
7

Revlon ColorBurst Lipstick in 'Peach'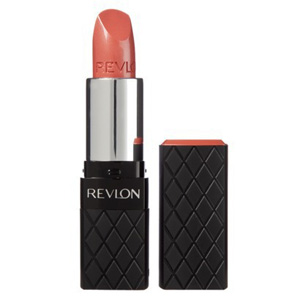 Price: $6.49 at target.com
If bright, colourful lipsticks for spring are all a bit too much, pare your look back with this lovely peach lipstick from Revlon. It applies easily and is formulated with moisturisers and antioxidants. It'd be a great lipstick for wearing everyday. It's also quite easy on the pocket!
---
8

Manic Panic Hot Hot Pink Lipstick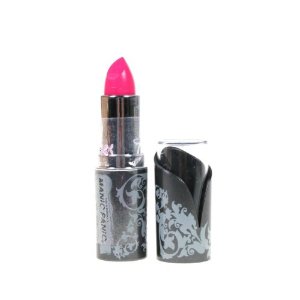 Price: $12.98 at amazon.com
In case you haven't noticed, there's been a heavy focus on all things neon lately. Apparently this trend also applies to makeup and lipsticks for spring. Manic Panic lipsticks have become a cult hit for those who prefer off-beat makeup choices. This lipstick will definitely get you noticed.
Freshen up your springtime makeup with any of these lipsticks. When choosing a lipstick for spring, it's important to choose one with undertones that suits your skin. Which of these lipsticks for spring do you like the look of?
Top Image Source: Pinterest
More
---
Popular
Recent