If you know me, you know that I'm obsessed with adding new lipsticks to my makeup bag. I believe no makeup look is complete without a swipe of lipstick! I'm constantly on the lookout for new lipsticks in sultry shades and formulas to keep my lipstick game up-to-date. Here are just a few of my current lipstick must-haves (all of which are available at Sephora)!
---
1

Bite Beauty Deconstructed Rose Lipstick in Crimson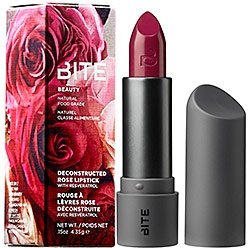 If you only purchase one lipstick this season, make sure it's one of Bite Beauty's new lipsticks. All of Bite's products stay on extremely well, and offer gorgeous color! The Deconstructed Rose Lipstick in Crimson is a beautiful muted dark purple that is pigment-rich, hydrating, and sultry. Not to mention, Bite's lipsticks are made with natural food-grade ingredients that are gluten-free!
2

Givenchy Rouge Interdit Magic Lipstick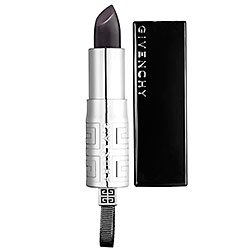 Givenchy is known for their luxurious beauty products with beautiful packaging. The Rouge Interdit line of lipsticks from Givenchy come in a beautiful silver and black square lipstick tube that looks gorgeous on any vanity table. Givenchy's Magic Lipstick enhances the natural color of the lips, transforming into a sheer berry pink that is flattering to each individual's skin tone. The pigments react with the skin's pH to give a unique look to each wearer.
---
3

Hourglass Opaque Rouge Liquid Lipstick in Icon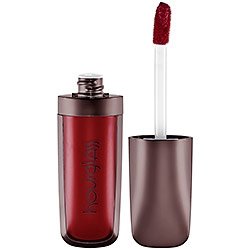 Hourglass Opaque Rouge Liquid Lipstick goes on similar to a gloss, but wears like a lipstick. This product offers continuous wear for up to 14 hours, and trust me, it stays on!! If you want to wear a sultry red lip, this is the product I recommend. The color is vibrant and the formula is skin-conditioning, so it protects the lips while providing gorgeous color!
---
4

Marc Jacobs Beauty Lovermarc Matte Lip Gel in Gossip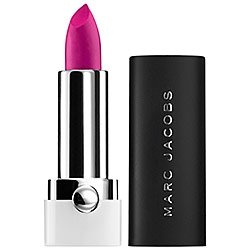 Marc Jacobs' new line of beauty products is sultry, sexy, and smart. Matte lipsticks, like this limited edition beauty, are fashion-forward and eye-catching. Gossip is a modern matte hot fuchsia that will brighten up every outfit! This lipstick feels so soft and plush on the lips…I love wearing it for the look, feel, and long-wear!
---
5

Bite Beauty Cashmere Lip Cream in Bordeaux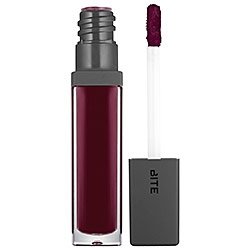 I know I've already featured one product from Bite Beauty on this list, but I'm just obsessed with their lipsticks! Bite Beauty Cashmere Lip Cream in Bordeaux might be the sultriest lipstick I own! This deep wine-hued lipstick has a cream-to-powder finish that lasts and lasts. The burgundy color is intense and bold, so be ready to make a statement when you swipe on this new lipstick!
---
6

Smashbox Santigolden Age Be Legendary Lipstick Ring in Still Kickin'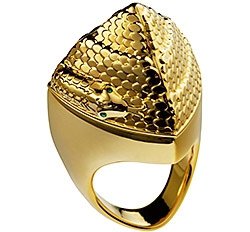 Not only is this limited-edition lipstick from Smashbox sultry, so is it's package! Still Kickin', a golden reddish coral, comes inside a gilded ring shaped like a snake and sparkling with Swarovski, so your lipstick can easily go with you everywhere while making a fashion statement. The Be Legendary Lipsticks from Smashbox are known for their moisturizing shea butter formula and lustrous finish.
---
7

Urban Decay Revolution Lipstick in Venom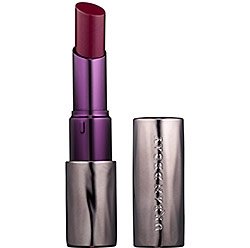 When Urban Decay's Revolution Lipsticks were released this year, they made a major impact in the beauty community. These rich and buttery lipsticks provide sultry pigment-rich color in an easy to apply formula. Venom is a sexy bright plum that intensifies your makeup look and your eye color. This lipstick has a creamy shine for its finish that is long-wearing and flattering. It's a must for your makeup bag!
These sexy and sultry new lipsticks will keep your lips looking amazing and bright. Add them to your makeup bag for a refreshed makeup look this season! What sultry new lipsticks are you wearing right now? Share your favorites with me!
---
Comments
Popular
Related
Recent