Aren't you just dying to know what products Kylie uses as part of her daily beauty routine?! I hope the answer was yes because today's your lucky day: Kylie recently released her much sought after beauty routine on Snapchat and the proof is all here! Keep reading for Kylie's beauty secrets and great products to add to your own collection!
---
1

Brow Pencil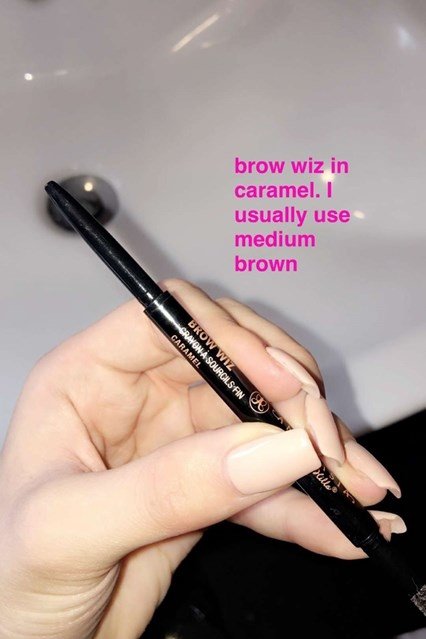 amazon.com
$31.00
For her brows. Kylie uses the Anastasia Beverly Hills 'Brow Wiz' in 'Caramel' in a shade of medium brown. Generally speaking, she prefers using brow pencil due to its precision with keeping her amazing brows in place all day every day!
2

Concealer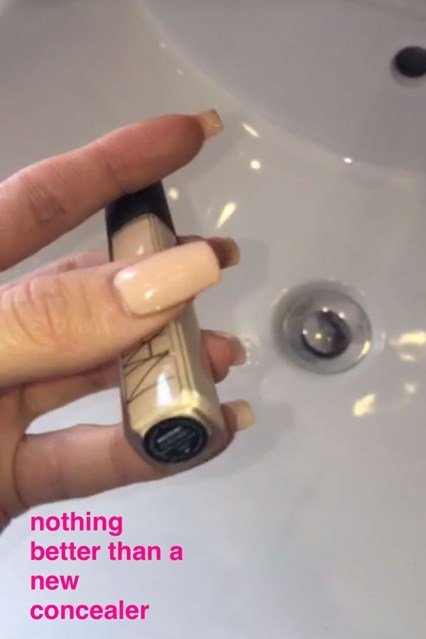 amazon.com
$39.88
Kylie uses the 'Radiant Creamy Concealer' by top brand NARS to rid of any unattractive dark under eye circles as well as to brighten the entire area. She uses the famous 'inverted triangle' technique before blending it into the rest of her skin.
---
3

Foundation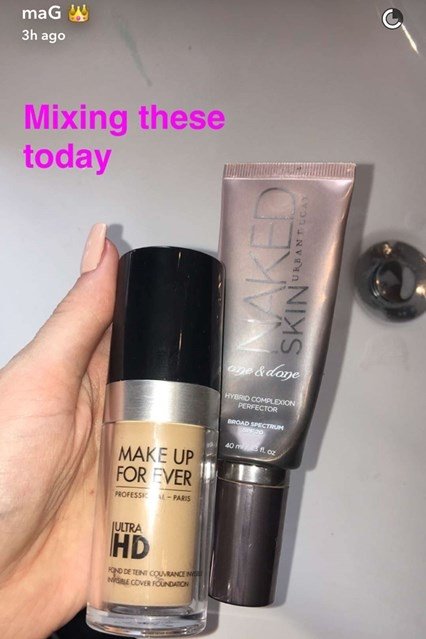 amazon.com
$59.96
This might surprise some of you, but Kylie actually prefers using a mix of foundations to achieve more than what just one foundation would give you! For starters, she uses the Make Up Forever 'Ultra HD Invisible Cover Foundation' and then uses the 'Naked Skin One and Done Hybrid' foundation by Urban Decay, creating a gorgeous flawless finish!
---
4

Bronzer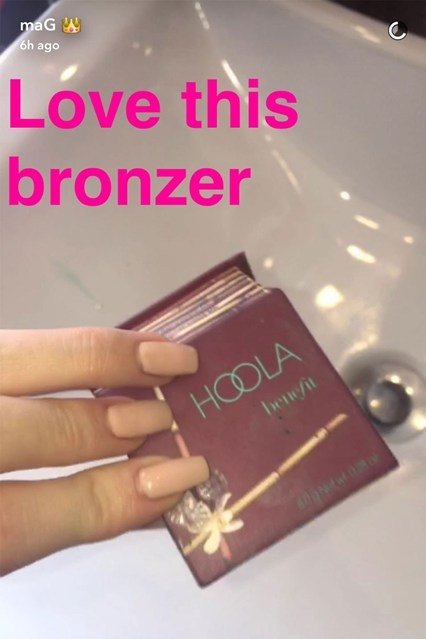 amazon.com
$34.38
Kylie uses Benefit's great 'Hoola' bronzer due to it's amazing versatility! Did you know it can be used as a bronzer, contour shade and even an eyeshadow?! King Kylie does and that's why she uses this great universal matte shade!
---
5

Blush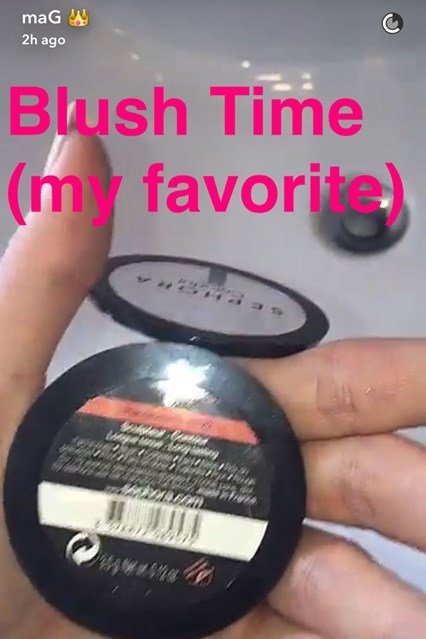 amazon.com
$28.97
A great blush that Kylie herself uses is Sephora's in the shade 'Passionate'. She loves it because it's a fairly warm shade with the perfect amount of shimmer to add to her glowing skin!
---
6

Powder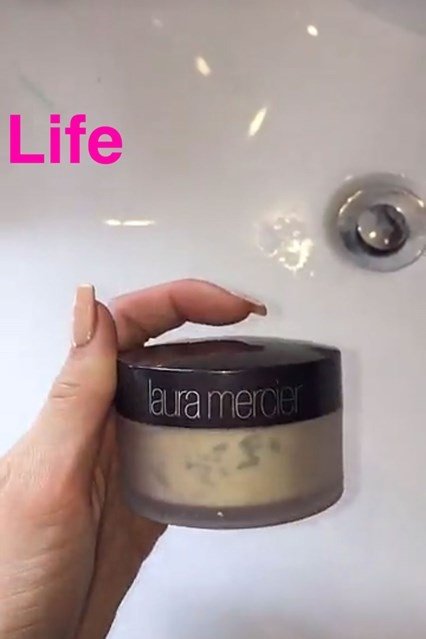 amazon.com
$38.00
The setting powder that Kylie swears by is the translucent type by Laura Mercier. A light hand is needed when using loose powder to prevent product fall-out, but once it's on your concealer will never crease again!
---
7

Eyeliner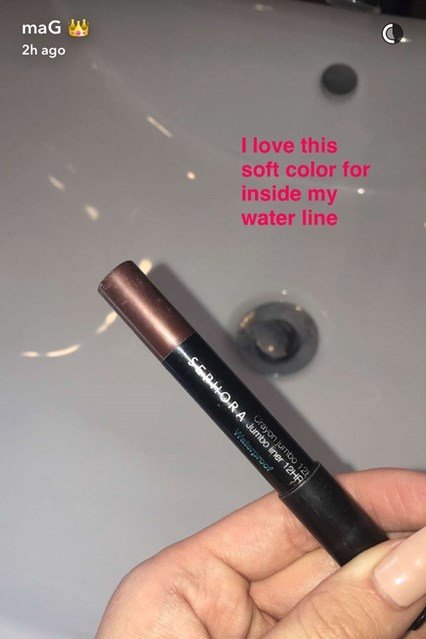 amazon.com
$33.50
Kylie actually uses a chunky stick liner to line her waterline and upper lash line, giving her eye makeup a gorgeous finish! The one she uses is part of Sephora's collection called 'Colourful Shadow and Liner' in a shiny brown shade.
---
8

Lip Liner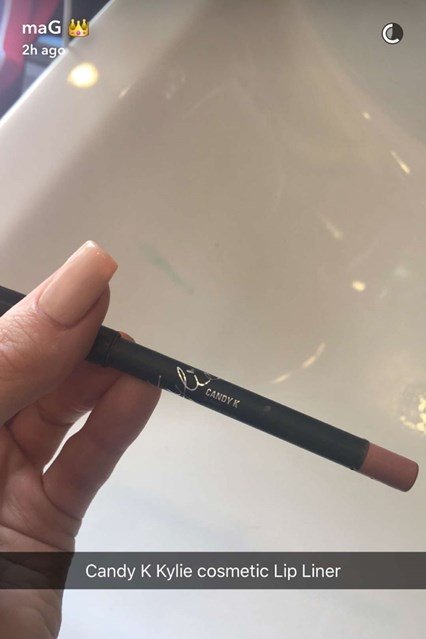 amazon.com
$48.50
Can you guess what Kylie uses on her lips? Kylie Cosmetics Lip Kit, of course! It's nice to know that she uses her own products, just like we do! One of her favourites is 'Candy K' which she uses all the time. We feel closer to her already!
---
9

Sunscreen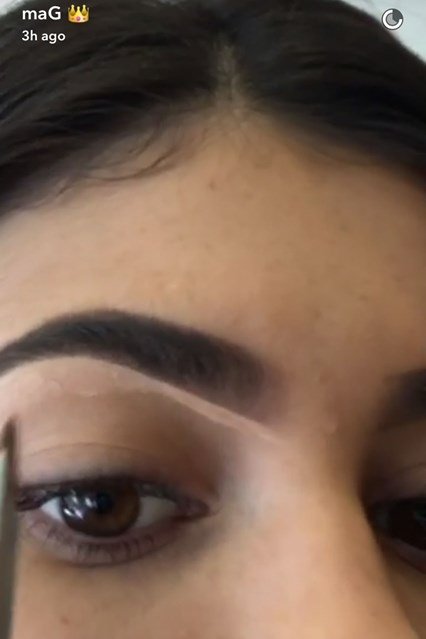 amazon.com
$99.99
Kylie loves two-in-one products and that's why she opts for Chanel's 'Double perfection lumiere' which doubles up as sunscreen and also a bronzer! She likes to know that her skin looks great but it's also totally protected from the sun!
---
10

Blender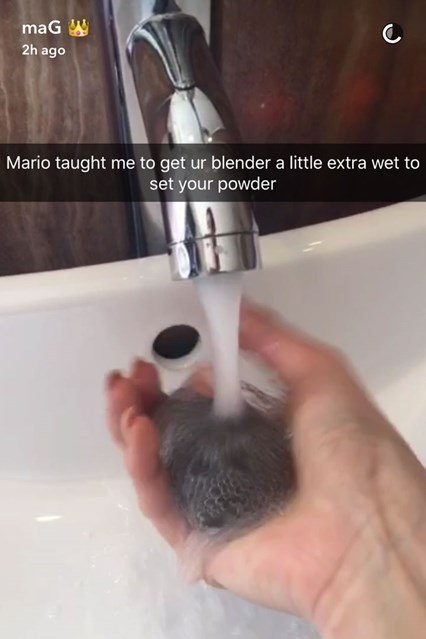 amazon.com
$9.99
Kylie dampens her beauty blender before applying her base coat of mixed foundations. She knows just as well as everyone else that a dry beauty blender will leave your makeup looking totally cakey and gross!
---
Comments
Popular
Related
Recent