Did you know that having brown eyes is associated with being trustworthy, strong, and confident? In addition to those rad qualities, brown-eyed girls have a plethora of eye shadows that compliment your incredible auburn eyes. There are so many different shades of brown eyes and there is no reason you shouldn't show them off as much as possible! Take a peek at these amazing eye shadow palettes that will accentuate your beautiful brown eyes like no other.
---
1

Too Faced the Chocolate Bar Eye Palette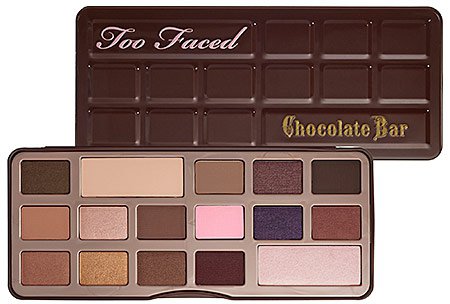 One of the things that I find irresistible about Too Faced's products is that they smell SO good. Don't get me wrong, I'm a fan of the makeup, too! One 1 ⃣ of their most loved products, The Chocolate Bar, is packed with gorgeous eye shadows for brown-eye gals. You've got just enough shimmer and matte shadows to mix and match your ideal color. As an added benefit, it smells and contains the healing benefits of chocolate in each eye shadow.
Available at sephora.com for $49
---
2

Bh Cosmetics Enhancing Eyes Palette - Beautiful Brown Eyes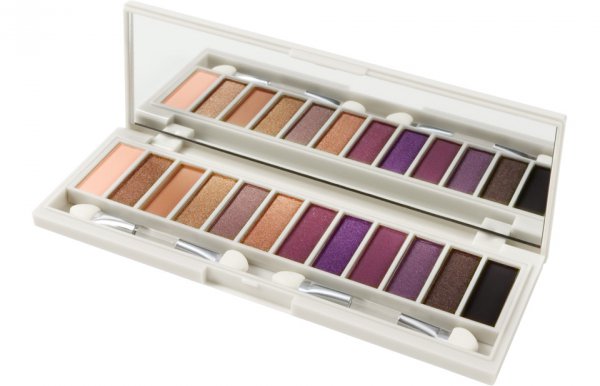 I've always read that purple eye shadows work really well with brown eyes so this palette from bh cosmetics should be a match made in heaven. We've got stunning purple eye shadows ranging from amethyst to lavender and of course we have our trusty neutrals. Layer your favorite colors or wear them alone to enhance your unique shade of brown eyes.
Available at bhcosmetics.com for $7
---
3

Hourglass Modernist Eyeshadow Palette in Color Field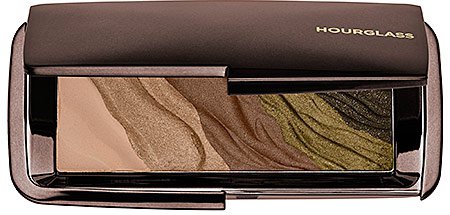 Don't you just die for this gorgeous palette?! I honestly don't know if I could use this because it's so dang pretty but the colors are just too good not to. The champagne color and the olive need to get on my lids ASAP! Aside from this set, there are 6 other palettes with equally amazing shadows. These palettes were designed to blend seamlessly and are buildable for a custom look each time.
Available at sephora.com for $36
---
4

ANASTASIA BEVERLY HILLS Modern Renaissance Eyeshadow Palette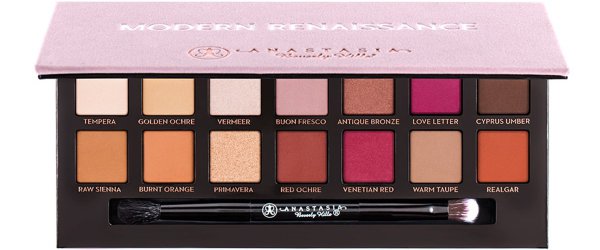 Truth be told, this palette's bright reddish colors was kind of iffy for me but when I saw how versatile it is with different eye colors, I was sold. This palette looks great on just about everyone and the color payoff is unbelievable! You can create a smoky bronze look, rusted orange with red, the options are pretty much endless and so fall-appropriate!
Available at ulta.com for $42
---
5

MAYBELLINE the Blushed Nudes Eyeshadow Palette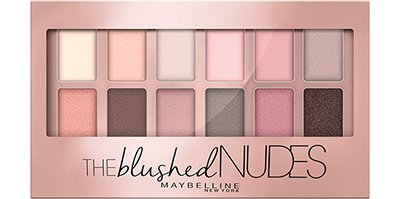 If you've had your eye on UD's Naked 3 3 ⃣ palette, Maybelline's Blushed Nudes is a good dupe. This is another palette that looks good on everyone but if you ask me, it's ideal for brown eyes. The salmon and bronze-y colors really make brown eyes stand out and this baby is packed with a range of colors so you can create a lot of looks with just one 1 ⃣ palette!
Available at ulta.com for $9.99
---
6

Hard Candy Sassy Eyes Sultry Eye Shadow Palette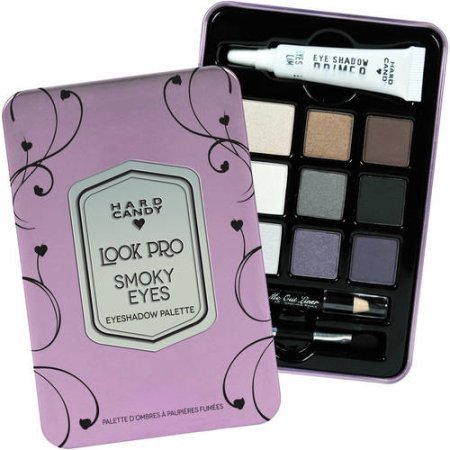 Make those brown eyes smolder with Hard Candy's Sultry Eye Shadow Palette. This travel-friendly tin houses nine 9 ⃣ coordinating shadows along with primer and eyeliner so you can create sassy smoky eyes or do some touch-ups while you're out and about. There are 2 other palettes but this one 1 ⃣ looks just right for fall with purples and grays.
Available at walmart.com for $8
7

E.l.f. Baked Eyeshadow Palette in N.Y.C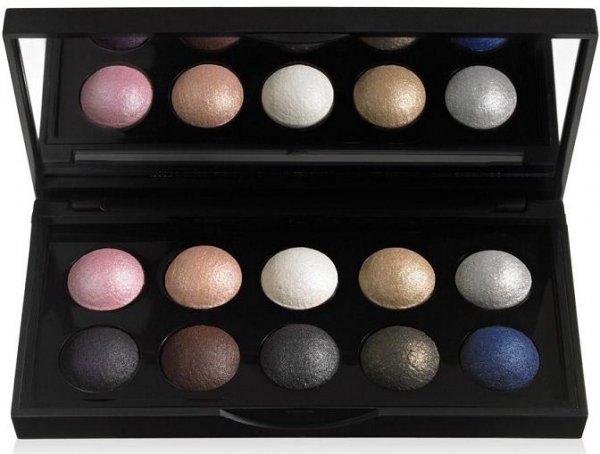 Get baked with e.l.f.'s Baked Eyeshadow Palette! You get 10 beautiful baked shadows that you can wear wet for an intense look or dry for a more translucent effect and they're so silky soft gliding on your lids. N.Y.C. is one 1 ⃣ of their most loved palettes and it's easy to see why. These shimmery shadows give brown eyes depth and dimension and last all day long.
Available at elfcosmetics.com for $10
What eyeshadow colors do you like best to enhance your brown eyes? Is there any color you'd never wear?
---
Popular
Related
Recent