In case you thought brown eyes were boring, these 8 beautiful eyeshadows for dark brown eyes will prove you wrong! Brown is the most versatile color to enhance with makeup and easily suits a variety of tones and hues to create beautiful bright brown eyes. As a fellow brown-eyed girl, creating depth and dimension to your dark brown eyes is easier than ever with these 8 beautiful eyeshadows.
---
1

Purple Power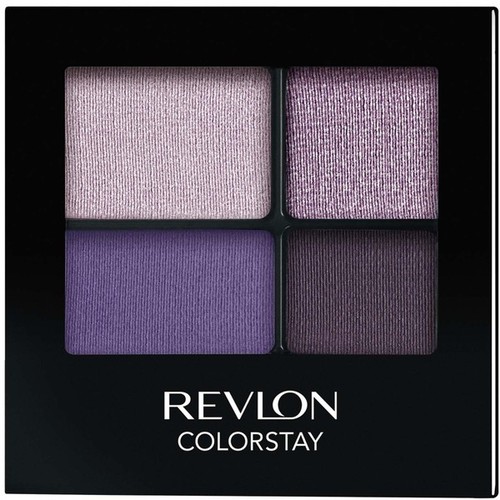 The power of purple eyeshadow works wonders for dark brown eyes. The key lies within the color wheel where coppery and chocolate browns suit cool toned purples and light lavenders. An eyeshadow duo or palette is the best option when it comes to picking out the perfect purple shadows for your lids as you can play around with the shade intensity to find out which purple tone you feel most comfortable sporting for your dark brown eyes. Sweep on matte lavenders with a hint of shimmer for day or deepen your hues with eggplant shades for a sultry smoky purple lid for night.
---
2

Smoky Haze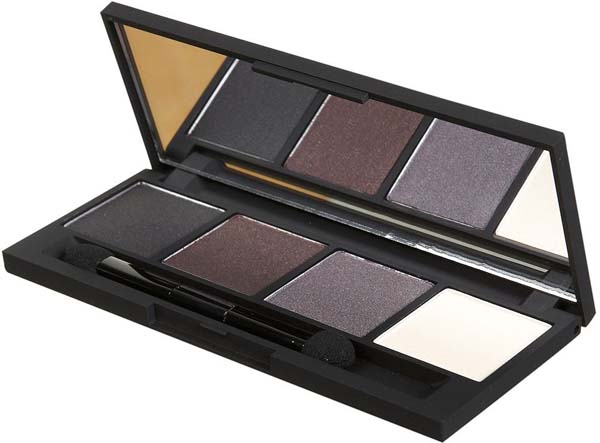 Smoky shadows help to create standout brown eyes with magical touches of sparkling charcoals and cool grays. To lighten up a smokey eye suitable for daytime wear, stick to metallic bronzes, creamy beige's and soft silvers. You can always punch up a smoky eye for evening by adding dark liner or smudging in some dusky shadow. Remember to keep your lips neutral and light when wearing a smoky eye as to not overpower your face and keep your eyes the center of attention.
---
3

Orange Crush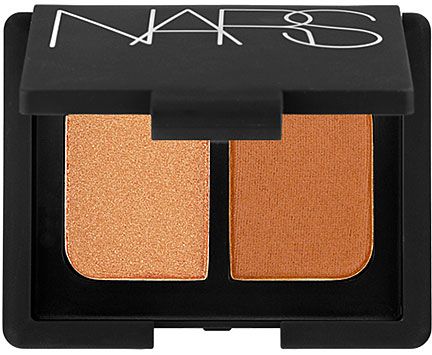 Oranges, bronzes and coppers are striking options to enhance dark brown eyes. Not only is orange a transitional tone that can be worn in any season, it was also listed as one of the hottest pantone colors of fall and is a super micro-trend for the season. For fearless fashionista's, saturated bold and bright orange tones pop against dewy complexions and should be worn with fierce confidence. For a subdued way to work orange into your beauty regime, neutral matte palettes still offer bold saturated color that's daytime appropriate.
---
4

Metallic Green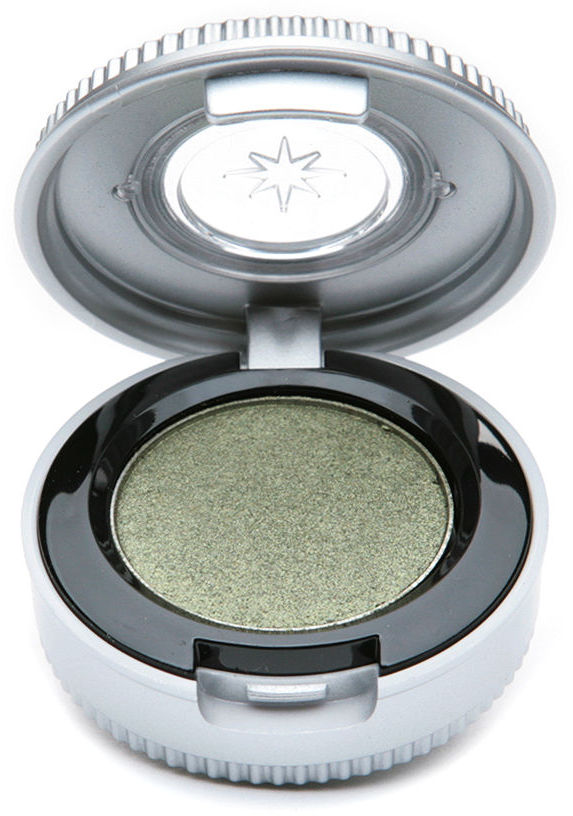 Green shades that are flecked with molten-hot metallics like silver or gold, bring out just enough of the warm tones in brown eyes to make them pop. If you notice your dark eyes have hazel undertones, a metallic green hue will enhance your eye's green currents. Metallic green eyeshadow shades tend to work best against olive colored skin but can still be worn by the fairer lady when chosen in a green palette with a mix of cool metallic silver.
---
5

Pretty Pinks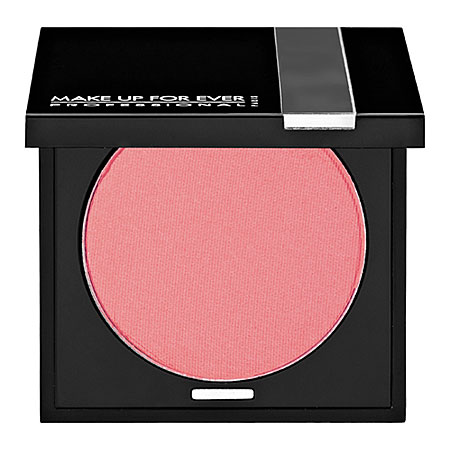 Pretty pink palettes deepen dark brown eyes to create that mysterious twinkle you're after. Be wary of pink tones on fair skin as rosy shadows can bring out red undertones in pale skin and can create the illusion of swollen or tired eyes. The key to overcoming this beauty obstacle is to blend pink shadows with warmer colors like chocolate browns or opt for a pink shadow with a warmer undertone and some shimmer to brighten eyes. An alternative to pink shadow is sweeping on the same blush you use to spot your cheeks across your lid crease for a fresh faced look that's polished and put together.
---
6

Golden Glitter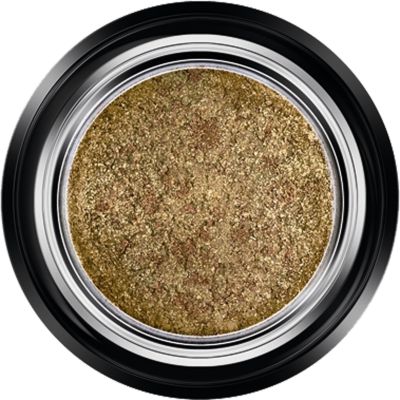 Gilded glitters and gold metallics add the Midas touch to dark brown eyes. The high shine and brilliance of gold shadows lighten up and soften sultry brown eyes. Golden eye shadows help to illuminate dark brown eyes for a bright and warm finishing polish.
---
7

Midnight Blue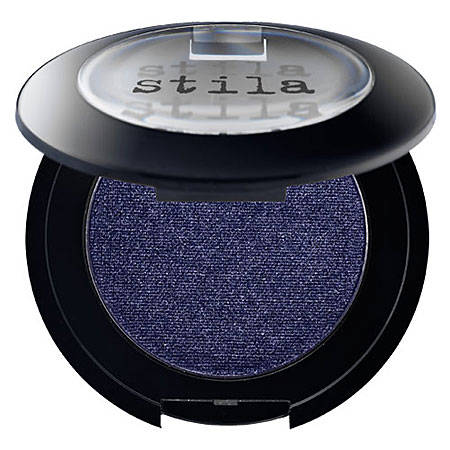 Navy tones and midnight blues up the drama factor in your daily beauty routine for dark brown eyes that smolder and command attention. This complementary shade is perfect for evening wear to create a sexy and seductive look. If you're not feeling quite adventurous to wear blue shadow across your whole lid, use dazzling midnight blue tones to create definition in your crease or smudge along your lash line for a sultry and smoky electric finish.
---
8

Beautiful Browns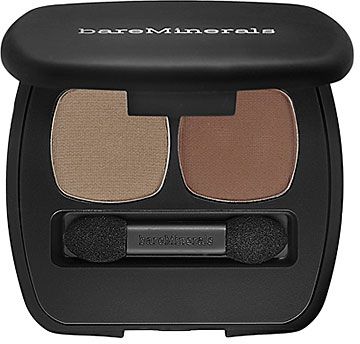 A beautiful bold brown shadow offsets your natural deep, dark brown eyes. Enhance your natural eye color by picking a neutral brown shade that's still rich and warm but not too dark. If your brown shadow is too heavy it will compete with and darken your eye color, which will have your eyes falling flat and undefined. Picking a beautiful bold brown shade with a hint of shimmer and lightly applying it all over your lid is an easy and effortless way to enchant onlookers with your dark brown eyes.
Whether you opt for a bright pop of color across your lid or a shimmering neutral, choosing the right beautiful eyeshadow for dark brown eyes is as simple as following the color wheel for complementary tones and shades that work with and not against your natural eye color. The key to beauty success is experimenting with different hues to enhance your dark brown eyes and skin tone for a customized look that suits your style. Which of these beautiful eyeshadows will you be experimenting with for your dark brown eyes? What are some of your favorite shades for brown eyes?
Top Image Source: club.jjjaaa.com
More
---
Comments
Popular
Recent