Eyeshadows are amazing, they are so versatile the way they can make or change any look. From understated neutral eyes to dark smokey eyes, there are endless choices of shadows and colours to choose from, and a palette is a fantastic buy. They give a choice of complementing colours right at your fingertips, which is far more practical than opening and closing lots of pots. They also usually work out cheaper than buying individuals and palettes are so much easier to transport, like going on holiday or over night stays at your boyfriend's. As a makeup artist I work with tons of different eyeshadows all the time and have far too many palettes to mention! Here I've chosen 7 great eyeshadow palettes that I think are fantastic.
---
1

Urban Decay Naked Palette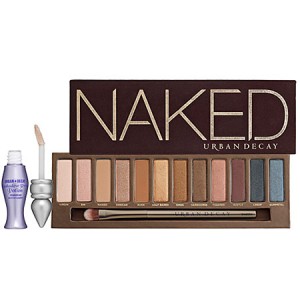 Cult favourite for a reason: 12 really good colours, and a mix of matte and shimmery. There's not enough matte for my liking, but the two matte are neutral enough to get away with it. Good quality high pigment shadows, so little fallout. Everything you need for a holiday but a bit too large for an over night bag. Comes with a small mirror.
2

Top Shop Smokey Eye Palette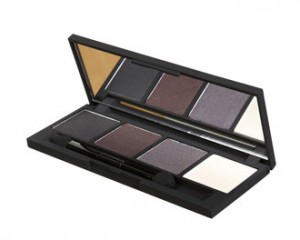 These great eyeshadow palettes have everything you need for a brown (Tawny) or darker (Smouldering) smokey eye. Both palettes have 4 excellent colour choices and are a great size, small and cheap enough to have both!
---
3

Clinique Colour Surge Eye Shadow Quad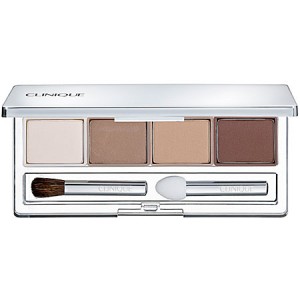 Clinique has massively underrated palettes. Excellent pigmentation, wonderful to blend, great choice of colours, plus cheap and small enough to have more than one... a really fantastic product. Choose Teddy Bear for a matte smokey eye or Choc-latte for a more shimmer intense look. Polar bear is a favourite for a cooler grey toned smokey eye.
---
4

Benefit Big Beautiful Eyes Contour Kit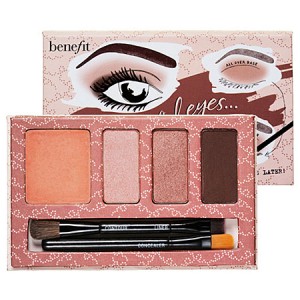 Great packaging — the cover shows how to make a smokey eye. Comes with a brush, mirror, 3 perfect smokey eye colours and the only one to include a concealer/primer. Also small enough to carry in a handbag. It has good quality shadows; not a huge choice but enough to make the standard smokey eye. For someone who doesn't want a lot of colour variation, this is excellent.
---
5

Laura Mercier Artist's Palette for Eyes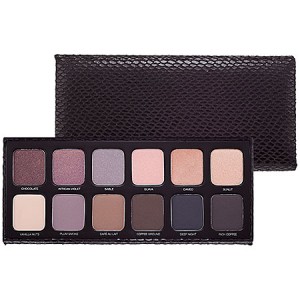 Known by all make-up artists as one of the best brands you can buy, this is an excellent palette with an amazing mix of 12 stunning shadows. Fantastic mix of highly pigmented equal matte and shimmer colours in a beautiful streamlined packaging, truly an amazing palette.
---
6

Viseart Eyeshadow Basic 01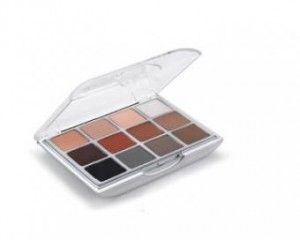 One of the best eyeshadow palettes out there, excellent quality and colour range for any variation of a neutral to smokey eye. 12 all matte colours, which I particularly love, and a whopping 28g of product.
---
7

YSL Pure Chromatics Wet & Dry Shadows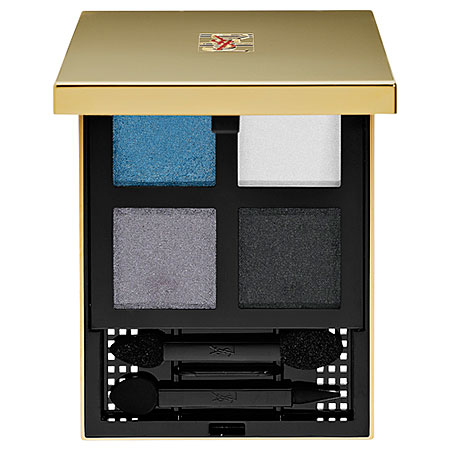 Stunning packaging, includes brushes and a large mirror inside, small enough for a handbag, These are one of the best eyeshadow palettes there is. 4 stunning vibrant colour choices of excellent quality shadows that can be used wet or dry, can also double as liner. This is my favourite for dramatic looks.
A good tip when buying eyeshadows is to check how pigmented the colour is on the back of your hand, if it comes out in a solid line there won't be a fall out when you put it on your eye. When applying shadow, a good way to catch fall out is to hold a tissue under your eye at the same time. Don't forget the trick to a good smokey eye is to blend, blend, blend. Also the best way is to use separate brushes for laying down colour and a clean one for blending. Have you tried any of these palettes? Do you use any other great eyeshadow palettes?
Top Image Source: tumblr.com
---
Comments
Popular
Related
Recent