These 8 Eyeshadow Must Haves will perfectly complement your fall wardrobe. Fall is the season for smoky, jewel-toned eye makeup to accentuate your eyes. The fall 2012 runways were crawling with models rocking gorgeous smoky eyes as well as bright, vibrant eye makeup. I've listed several of my favorite eyeshadow must haves for fall as well as some that are on my shopping list!
---
1

NARS Duo Eyeshadow in Marie-Galante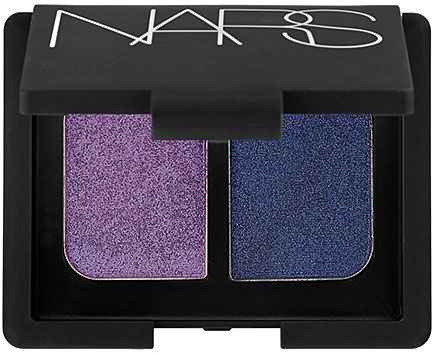 Price: $34 at sephora.com
I was lucky enough to have gotten this gorgeous eyeshadow duo during its presale when I attended a NARS makeup class, so I've been wearing it for months and must say it's a favorite of mine! It goes on subtly, but can be made more dramatic by continuing to layer and blend the shadow. The iridescent orchid and regal blue are lovely for fall and pair nicely with the rich tones in our fall wardrobes.
2

Make up for Ever Eyeshadow in Plum 39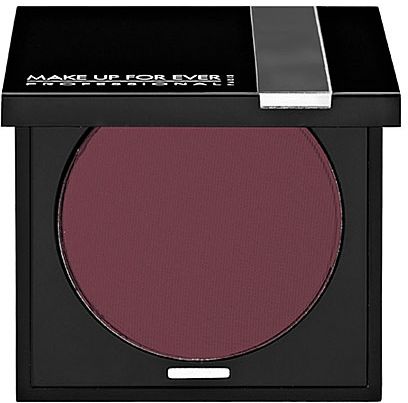 Price: $20 at sephora.com
Plum lipstick was a big hit on the fall runways, so why not translate this same look into eye makeup? This matte, dark plum eyeshadow must have adds a richness to any eye makeup look. Wear it alone or pair it with a smoky black or gray shadow for a smoky eye with a twist. I think more people should wear matte eyeshadows… I think shimmer and glitter tends to be overdone.
---
3

Make up for Ever Black Tango Palette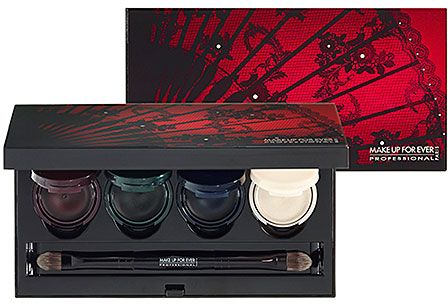 Price: $45 at sephora.com
I just purchased this palette 2 weeks ago and love its versatility. These eyeshadow must haves are called Aqua Creams and can be used as eyeshadow or eyeliner. Once applied, they set up fast so work quickly if you plan to blend them out, but they don't budge once they're on! These are great for wearing from day to night. The palette consists of shades of black with jewel-toned highlights as well as an ivory all perfect for fall.
---
4

NARS Flowers Eyeshadow Palette in Flowers 1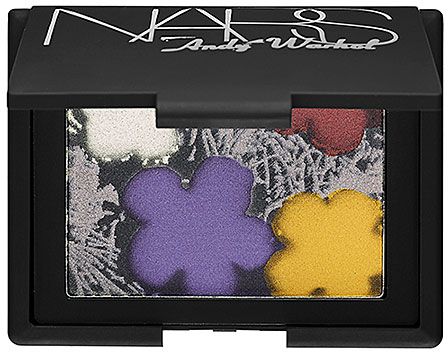 Price: $55 at sephora.com
This amazing eyeshadow palette features the artwork of Andy Warhol, need I say more? The palette features eyeshadow poppies in white, rose, lavender, gold, lavender gray, and black to replicate Warhol's famous paintings of poppies. This eyeshadow must have is limited edition, so make sure you get yours soon!
---
5

Givenchy Le Prisme Mono Eyeshadow in 11 Dressy Indigo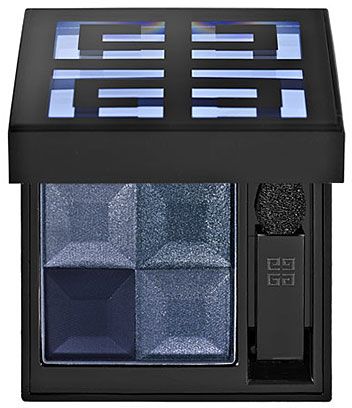 Price: $29 at sephora.com
This eyeshadow must have is monochromatic, featuring four finishes of one gorgeous indigo. You can wear each shade on its own or mix them together for added richness. Plus, at $29 this is the perfect way to add Givenchy to your look!
---
6

NARS Trio Eyeshadow in High Society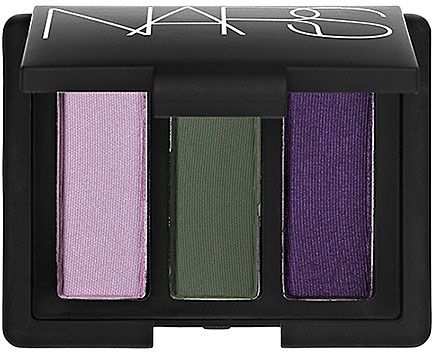 Price: $45 at sephora.com
NARS High Society palette features lavender, matte forest green, and iridescent amethyst eyeshadows that are totally fitting for fall. This eyeshadow must have will look especially flattering on those with green and blue eyes. Purple and lavender eyeshadows are always my favorites, so I've definitely added this palette to my shopping list!
---
7

Urban Decay Eyeshadow Naked2 Palette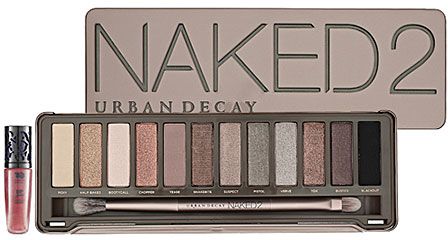 Price: $50 at sephora.com
If you haven't heard of the Urban Decay Naked2 Palette you are seriously missing out. This eyeshadow must have features 12 neutral toned eyeshadows that look great on everyone. Some are matte while some are shimmery and they go from light to dark. Brown and bronze smoky eyes were huge on the fall runways and this palette is perfect for recreating that look.
---
8

Dior 5-Colour Designer All-in-One Artistry Palette in Khaki Design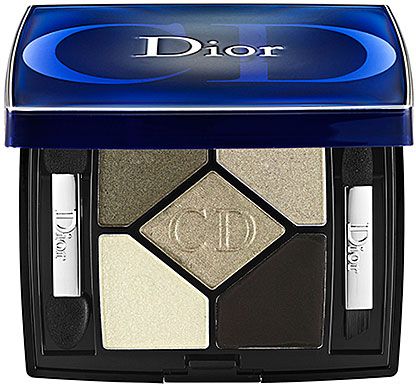 Price: $59 at sephora.com
Dior's Khaki design eyeshadow palette is perfect for spicing up your typical gray/black smoky eye. The deep greens will add interest to the eye and make your eye color pop. It's much less boring than your usual smoky eye and the colors are gorgeous for fall!
All of these eyeshadows are must-haves for fall, but if you're trying to be budget-conscious, choose the one or two that you think you'll wear most. Which eyeshadow must have for fall is your favorite? Do you already own one or some of the eyeshadow must haves? How do you wear them?
---
Comments
Popular
Related
Recent