I know that finding the eyeliners can be really difficult, especially if you don't typically use gel eyeliners! I love gel eyeliners because of the way they make my eyes look, how the makeup comes out and how smooth they are. If you're looking for the best gel eyeliners to try -- take a look below!
---
1

Bobbi Brown Long-Wear Gel Eyeliner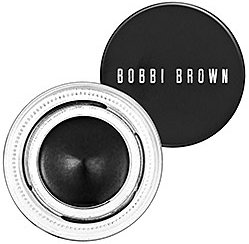 If you're looking to do up your eyes like a pro, you've got to locate the best gel eyeliners -- and our number 1 gel eyeliner is all about Bobbi Brown! This particular, award-winning formula is all about precision. It glides on oh-so-smoothly, is extremely long-wearing and it is water resistant. What more could you ask for?
Price: $23.22 at sephora.com
---
2

CAILYN Cosmetics Gel Eyeliner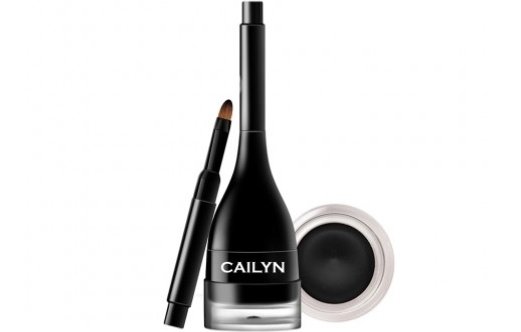 Creating beautiful lines and dramatic eye makeup is never easy, however with this particular gel eyeliner, it's a piece of cake! The flexible, built-in brush allows for you to really get the precise lines that the pros achieve and the formula will last all day!
Price: $21.00 at blush.com
---
3

Tom Ford's Noir Absolute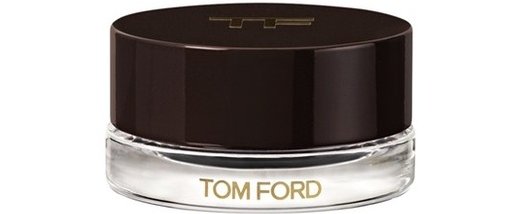 I honestly didn't know how to take Tom Ford doing makeup, but this incredibly pigmented formula is perfect for that dramatic look every girl wants. It's got a spark of blue to the black so that it'll brighten your eyes and truthfully, it goes on so, so easily!
Price: $36.00 at shop.nordstrom.com
---
4

NARS Eye Paint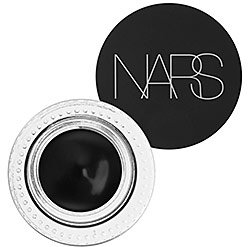 NARS is one of those brands that I've trusted for a really long time and this particular eye paint is not at all a disappointment. It contains high-impact pigments, is completely weightless and is so, so silky and beautiful!
Price: $25.00 at sephora.com
---
5

STILA Smudge Pots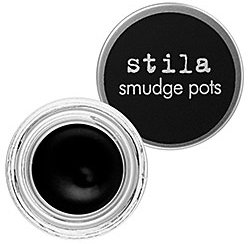 This particular pot is not just an eyeliner, in fact, it is an eyeliner and an eyeshadow locked into one. It is known for sexy eyes, known for an intense line and is known for the darkness of the eyeliner. It's a beautiful formula that will not smudge ever and it's ideal for someone trying to go pro.
Price: $20.00 at sephora.com
---
6

M·a·C Fluidline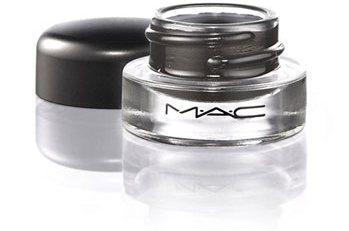 I love MAC eyeliner, I think that it lasts a really long time, doesn't smudge at all and it is actually pretty affordable for a higher-end eyeliner. This eyeliner is ultra smooth, soft and it actually is pretty foolproof, which means that you'll have a hard time messing up your eyeliner.
Price: $16.00 at shop.nordstrom.com
---
7

Clinique Brush-on Cream Liner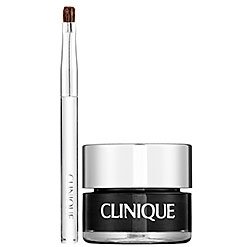 This is actually a really rich cream eyeliner that comes with a brush that is ideal for creating a perfect smoky eye look. It's an eyeliner that goes on beautifully, will define your eyes and is perfect for precise lines. If you've been dying for an easy smoky eye look, this eyeliner will help you get it!
Price: $16.00 at sephora.com
---
8

Napoleon Perdis China Doll Gel Eyeliner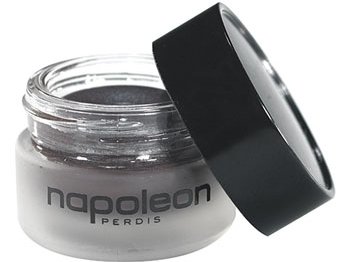 Finding effortless eyeliner is something that is hard, especially if you want to use it every single day. The formula is so rich, it's super quick setting so you won't have to wait in the morning and it'll last all day, no matter if your day goes into night.
Price: $25.00 at shop.nordstrom.com
---
9

Maybelline Eye Studio Lasting Drama Gel Eyeliner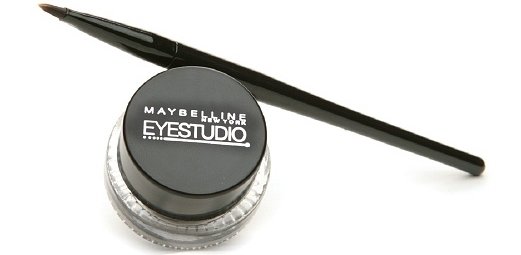 Maybelline is one of my go-to brands, especially in the way of eye makeup. There is just something about the formula that they use that lasts me all day, no matter what. This product is no different. It'll last you all day, is one of the beautiful gel eyeliners that the pros use and it glides on so easily.
Price: $10.00 at ulta.com
---
10

Smashbox Jet Set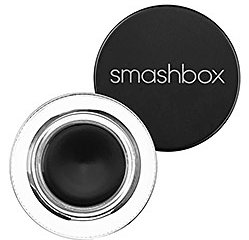 If your gel eyeliner is slowing you down in the morning when you are trying to get ready, look no further. This quick-setting formula is absolutely amazing on. It's smudge-proof, totally waterproof and it'll last you all day, all night and maybe even into the next day. Give it a try!
Price: $22.00 at sephora.com
---
11

Lancome Long Wear Calligraphy Gel Eyeliner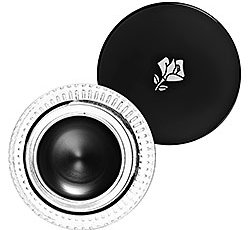 I actually love the name of this; 'calligraphy gel eyeliner' makes it seem ever-so-smart and beautiful and that's exactly what Lancome wants you to think. There is no skipping, no tugging and no mistakes with this gel eyeliner. It goes on ever-so-smooth, it lasts up to 12 hours and it's ideal for the woman on the go.
Price: $24.50 at sephora.com
---
12

Buxom Lashliner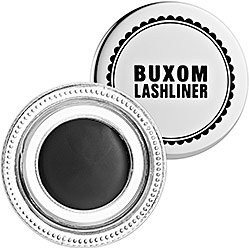 I actually had never heard of Buxom as a brand before I just, on a whim, got this particular gel eyeliner. Quickly it became a staple in my makeup bag and it is absolutely beautiful on. It's a whipped gel formula that will last you a really long time and it instantly will brighten your eyes, no matter the color.
Price: $16.00 at sephora.com
---
13

Laura Mercier Creme Eye Liner
Finally, the last but certainly not the last gel eyeliner that I love is all about Laura Mercier! This particular ultra smooth and creamy formula is ideal for the girl that wants a soft finish -- but with precise lines. It's smudge proof, crease-free and it glides ever-so-smoothly on.
Price: $22.00 at sephora.com
There you have it! My top 13 gel eyeliners that I think all of you need to try. Do you have any that you've been dying to try? Take the plunge and share your experience!
More
---
Comments
Popular
Recent