Blue beauty products may be intimidating to some, but almost everyone looks good with some pops of blue in their beauty routine. Shades of blue that resemble sapphires are a gorgeous and trendy choice for winter. If you're looking to incorporate this wintry shade this season, give these 7 blue beauty products a try.
---
1

Nars – Single Eye Shadow in Outremer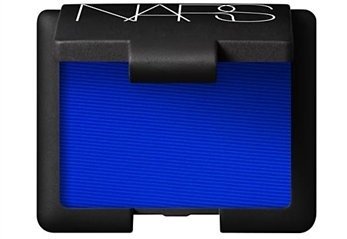 What better place to start with blue beauty products than your eyes? Blue looks great with every eye color, but it is especially guaranteed to make brown eyes pop. You can use Nars Outremer in the outer corners of your eyes to create a smoky look that will make your eyes shine. For a subtler statement, use Outremer along your lashes for a simple sapphire splash. Visit narscosmetics.com to purchase Outremer for $24.
2

Manic Panic –GLAMNATION Lipstick in after Midnight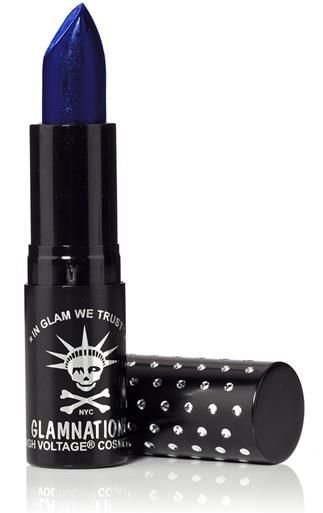 For the truly daring, Manic Panic makes a rich and shiny sapphire blue lipstick. You can use blue lipstick to elevate a rocker chic look. I love wearing After Midnight to concerts and I always accompany it with some jet-black, winged eyeliner. My favorite aspect of this lipstick, however, is that Manic Panic tests all their GLAMNATION lipsticks on humans – not pets! Go to manicpanic.com where you can buy a tube of After Midnight for $14.99.
---
3

Lancôme – Artliner 24H Bold Color Precision Eyeliner in Sapphire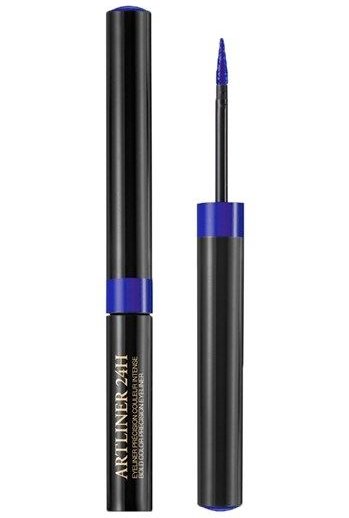 If you are just looking for a subtle, yet fun change in your makeup routine, give blue eyeliner a try. Any black product you use can be substituted with a blue beauty product. Next time you go to put on your blackest eyeliner, give blue a try! It's fun way to add a little sapphire to your beauty routine. I love Lancôme's Artliner in Sapphire because it has been tested to be suitable for sensitive eyes. The tip is made of foam for easy use and is guaranteed to stay on without flaking, feathering, smudging, or budging. Pick up your own at sephora.com for $30.
---
4

Zoya – Nail Polish in Song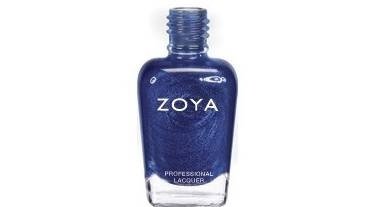 If blue makeup isn't really your thing but are still looking to add some sapphire to your beauty routine, blue nail polish is the best way to go. Zoya is one of my all time favorite nail polish brands and their blue hue, Song, is the reason why. This was the first nail polish by them that I tried and I fell in love. This bold polish is blue with a silver and blue glitter and metallic sparkly finish. I love matching my accessories to my nails when I wear this shade. Visit Zoya's website at zoya.com to get a bottle of Song for just $8.
---
5

Sephora Collection – Glitter Eyeliner and Mascara in Midnight Navy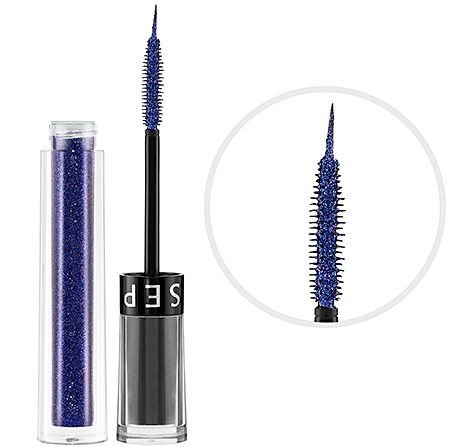 This creation from Sephora does it all! The specially designed applicator not only applies mascara but it also has a tip for applying eyeliner. I have even used this versatile product as an eye shadow. If you love glitter as much as I do, this product is a must-have! While wearing this blue beauty product on your eyes, play down the rest of your makeup to let your sparkling eyes be the center of attention. Visit sephora.com to get yours for $14.
6

Obsessive Compulsive Cosmetics – Crème Colour Concentrate in Melody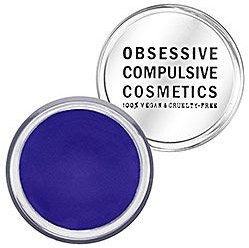 I love products that have multiple different uses. That's one of the many reasons why I am such a fan of OCC's Crème Colour Collection. You can use these concentrates on your eyes, lips, and even your cheeks. OCC packs this product full of aloe, cocoa, and vitamin E. Melody is a gorgeous royal blue hue that will really amp up your winter beauty routine. Would you ever try wearing blue blush? If so, visit occmakeup.com to get this blue beauty product for $20.
---
7

Make up for Ever – Artistic Eyelashes in 145

Falsies are another fun and dramatic way to spice up your beauty routine with blue. While many brands have a selection of false eyelashes, I love the creativity behind Make Up For Ever's collection. In their Artistic Eyelashes collection, they have a pair of black and blue falsies called 145. Not only are they sapphire at the ends, they also flare out for added drama. These are a fun choice for a night out with your friends.
Jewel tones have long been a staple for winter fashion and beauty, but many girls that I have talked to steer clear of sapphire. If you've been avoiding sapphire beauty products, I hope this blog has convinced you to add a little blue to your winter beauty routine. Do you have a favorite blue beauty product? If so, please share it with us in the comments section!
---
Popular
Related
Recent