7 Clever Beauty Product Container Hacks You Must Try ...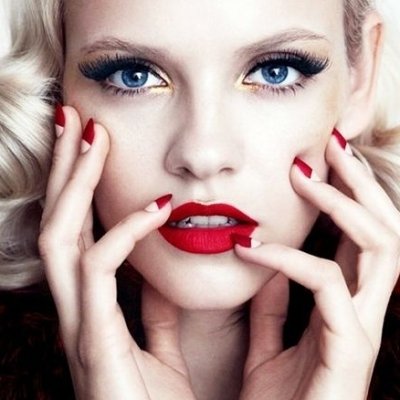 These days we hear a lot about beauty hacks and how we can do things faster or easier, but what about beauty product container hacks? There must be some ways to get more out of that cute little container, right? Luckily there are such things as beauty product container hacks so we can get the most out of our purchase and get every last drop of product left in that container. Are you ready to learn some awesome hacks that are going to change your makeup routine?
We all have a tube of something that we simply adore and don't want to get rid of for one reason or another. Maybe we don't have a backup of the product or you're like me and just too lazy to throw it out. In either case, one of the easiest beauty product container hacks you can do is to cut off the top of the tube so you can get to whatever product is left over at the top and the bottom. You have about 2 days before the stuff gets dry so be sure to use tape to keep it from drying out. You can also pick up a tube wringer from art stores, which you place at the bottom of a tube and squeeze all of the extra content out.
Lip glosses are one of my beauty must-haves, but they're also one of the most difficult containers to get all of the product out of. Even when you get a brand new tube of lip gloss, it's hard to tell exactly how much is in there. Sephora realized that we had quite the dilemma on our hands and created a genius tool that allows us to get every last drop of gloss with their Swoon Lip Gloss Pick Up Artist, which is a long, slim scoop and applicator that gets down deep in the tube to pick up and apply your favorite lippie.
This next tip might not even be considered a beauty container hack because I'm sure everyone already does it and it's deviously simply. However, for the few who don't do this, it's certainly worth a mention. If you have a bottle of shampoo or conditioner that you get a few more uses out of, forget adding water to it. Adding water only dilutes the product and could potentially introduce microorganisms into the bottle. An easy fix is to simply turn the bottles upside down and after a few hours or so, you've got another shampoo or two left.
Sometimes when we have a jar of something expensive that we just can't go out and repurchase, we keep digging for more hoping to get another use or two. An easier way to get the most out of the beauty product container is to get a small spatula or even a long, slim spoon to really get into the nooks and crannies of the jar or pot. Check beauty supply stores or Amazon for reusable beauty spatulas and scoop out a few more applications with ease!
Another alternative to getting the most out of your lip gloss without having to purchase a special contraption is to soak your lip gloss in a mug of warm water for 10-15 minutes. It'll loosen up all the leftover gloss in the edges so it's easier to get to. Simple, easy and free!
Mascara is one of those beauty products that once you use up or it dries out, you're done. Well, I happened to read about a clever little trick to repurpose your mascara wand. Polly Blitzer of BeautyBlitz.com suggests washing the mascara wand (she throws hers in the dishwasher) to reuse to groom your eyebrows or apply hair products to your hairline to tame flyaways.
7.

Don't Forget about Q-Tips
The last beauty container hack really has nothing to do with a container, but it's still a very useful tip to keep in mind. Although there are so many options when it comes to applying our beauty products, don't forget about Q-tips. They're cheap, easy to find and you can use them to get to the bottom of so many containers without being unsanitary. They're also super convenient to apply makeup when you're traveling or don't have your usual makeup brushes handy.
Do you know any crafty beauty container hacks? I think we all have our own way of getting the most of our beauty products but we don't really think about it. We'd love to hear your ideas, ladies!
Sources: totalbeauty.com, teenvogue.com, athriftymrs.com, beautyhigh.com, glamour.com
{{#comments_count}} Show Commnents ({{comments_count}}) {{/comments_count}}