Contouring is HISTORY Now That Draping Makeup is on the Scene !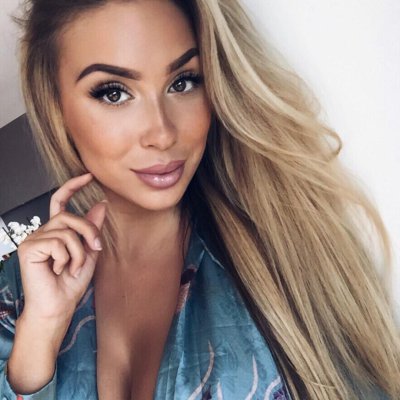 Just when you thought you've conquered baking, strobing and sandbagging; along comes a new makeup technique to help you achieve flattering chiseled cheekbones and slimmer facial features. Draping is the latest and greatest makeup technique, Marc Jacobs even says so, that's taking over all the beauty blogs and YouTube. So if you're over contouring and tontouring and want to try draping for yourself, allow us to show you all about the newest beauty trend so you can slay all day!
Draping focuses on sculpting your facial features, not your face shape. The draping makeup technique was created by the late celebrity makeup artist Way Bandy. Bandy worked with Cher, Farrah Fawcett, and Diana Ross and he "embraced the concept of 'color glow' as a way of bringing out the natural 'drape' of the face." Simply put, you're using blush to contour your face and draping the angles of your face with color.
2.

Use a Soft, Neutral Blush
You have some options when it comes to the products you use to drape your face. First off, you can use a soft, neutral blush color and apply it to all the high points of your face including the top of your cheekbones, temples and brow bone. This technique is said to draw the eyes upward, creating a slimming effect to the face. Use swirling motions to apply the blush to all the aforementioned areas and you'll be glowing in no time!
3.

Or Try Blending Two Shades of Blush
Another option is to use Marc Jacobs Beauty's Airblush Soft Glow Duo. It features two different shades of blush in one compact, one lighter shade to highlight and one darker to contour. One of Jacobs' Global Makeup Artists, Gilbert Soliz, explained the technique on his IG. Use the 'deeper shade of blush just below the apples of the cheeks, low on the face to counterbalance roundness and create a visual oval. Swirl the lighter shade on top to blend away the edges.'
4.

Blending is a Priority
Blending your makeup is nothing new and it's key to achieving a natural look versus a choppy, harsh look. The same can be said for draping. In order to keep the overall look fresh and modern, make sure you blend your blush well so you're not stuck with any harsh, telltale lines. You want to create a soft glow that enhances your facial features.
When you're draping, you have the option of using two separate brushes to create the most flattering effect. Sam and Nic Chapman recommend using a setting brush to apply blush to the smaller areas of your face for greater control and your trusty blush brush for your cheeks. This ensures an even, cohesive look for the entire face.
Applying blush to various areas of your face can seem intimidating so when trying out draping for the first time, slowly start building color. You can always add more color but it can be challenging to effectively remove too much blush. There's a fine line between looking like a '70s disco queen and a ripe cherry tomato! There are plenty of tutorials on YouTube if you want step-by-step instructions.
7.

Who Should Try Draping?
Anyone and everyone should try draping! If you're tired of contouring the traditional way or you want to create a softer effect, you should definitely give draping a try. The great thing about draping is that you can try the trend with the tools you already have. There's really no need to purchase extra products unless you truly want to. You can just easily drape your face with your current blush and blush brush.
Are you ready to take your makeup to the next level? What do you think of draping?
{{#comments_count}} Show Commnents ({{comments_count}}) {{/comments_count}}