When it comes to the holidays, glitter is the ultimate way to make your look stand out. Now that I've said that, it's important to also understand that you can't go crazy with the sparkles or you'll wind up looking more like a disco ball and less like a classy partygoer. Here are some tips to help you use glitter so that it looks fabulous, no matter what holiday you're celebrating.
---
1

Try Eyeliner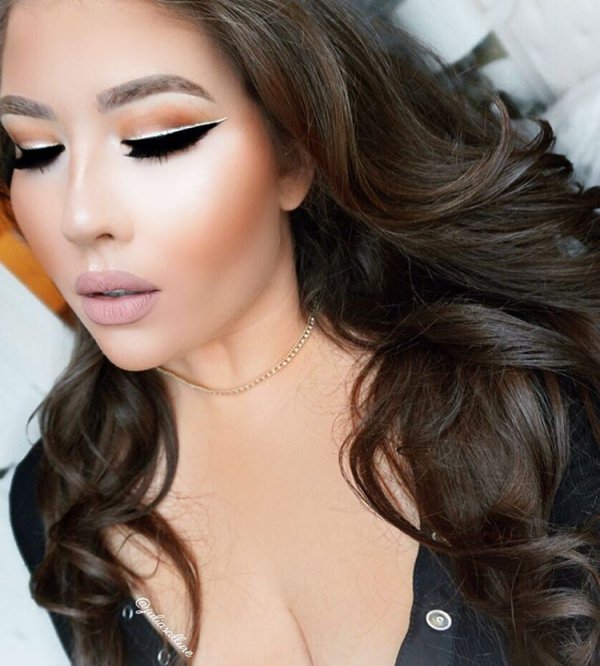 The great thing about glittery eyeliner is that it lets you sparkle for the holidays, but it's not too over the top. Cover your eyeliner with a bit of glitter and you'll stand out in the best way. It's really fun to layer it over a winged eyeliner look, but go ahead and experiment to figure out what you love best.
2

Do a Glittery Smoky Eye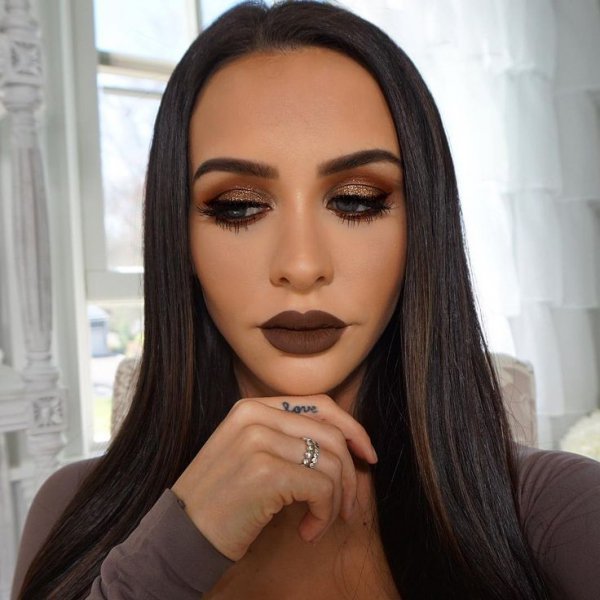 All the ladies will probably be doing a smoky eye for Christmas this year, but you can makes your a little bit unique by dusting some glitter on top. You can do a smoky eye in a range of colors so choose what looks best with your skin tone, then add a touch of gold or silver glitter to finish the look.
---
3

Glitter under Your Eyes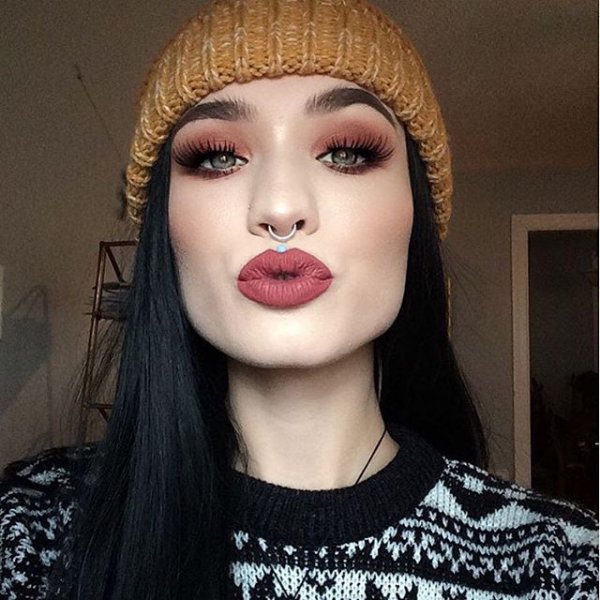 I already mentioned using glitter eyeliner on your upper lids, but you can also add just a thin line of it on your bottom lids. It gives you a bright eyed look that lets you rock all your nighttime Christmas parties. Go with a lighter glitter on bottom to prevent creating a raccoon eye look that's definitely not festive.
---
4

Don't Be Afraid to Use More than One Color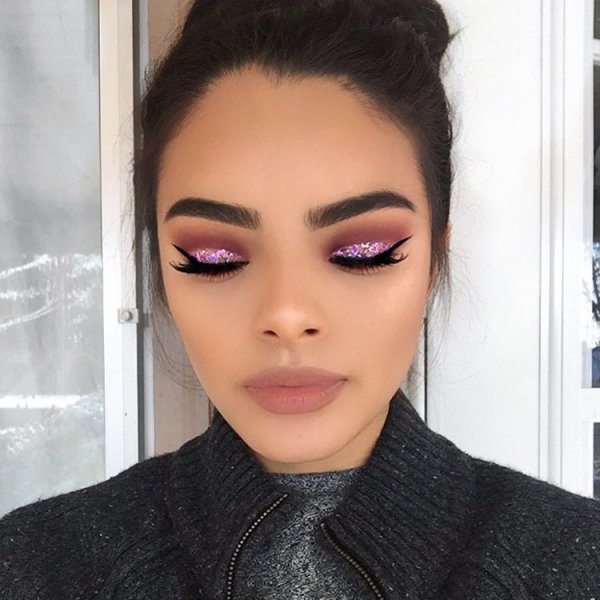 The holidays give you the perfect excuse to try out something new and little bit festive. Try layering a couple of glitter colors on your lids for a fun look that no one else will have. Maybe you pair silver and purple or gold and green. Whatever you choose, it's sure to look fabulous this holiday season.
---
5

Perk up Your Cheeks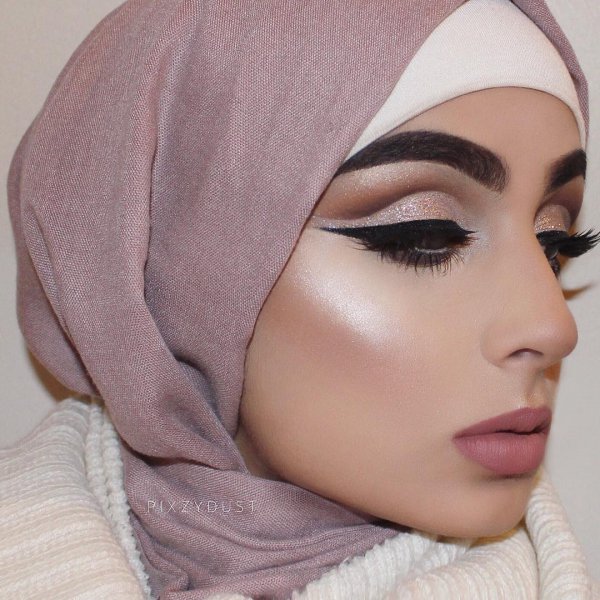 Here's a place you want to be careful not to overuse the glitter. However, a dusting of fine glitter on your cheeks helps highlight them and makes you sparkle in the best way. Choose a subtle tinge of sparkle here so you don't look too over the top. Then get ready for the compliments to start rolling in.
---
6

Put Glitter on Your Nails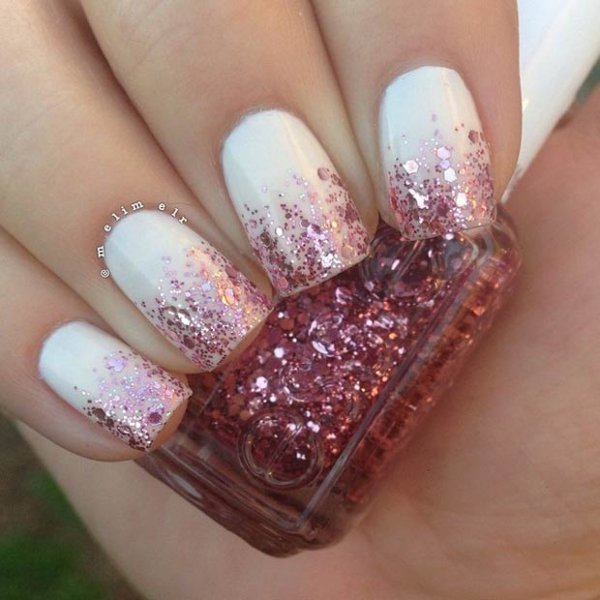 Who says glitter only goes on your face? You can totally use a holiday glitter polish on your fingers to take your look to a whole new level. Your nails are a place where you can get a bit more creative so try something green with red glitter or a bright blue with silver glitter. Make sure to use a clear top coat to really make the glitter sparkle and shine. How fun!
---
7

Bling Your Brows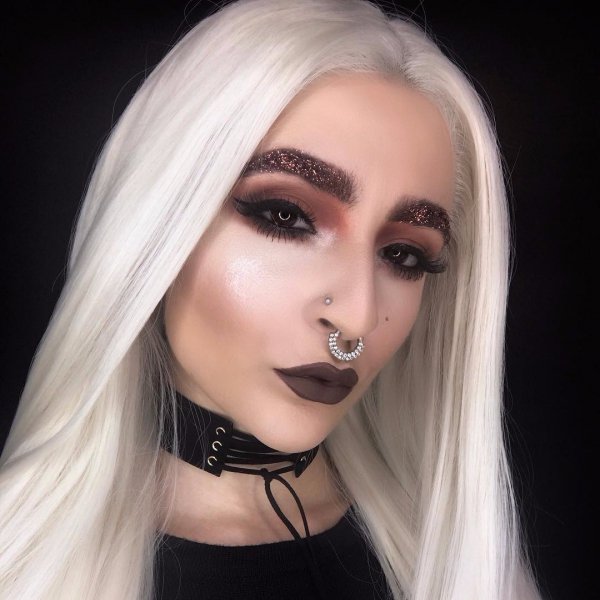 The area directly under your brows is a great place to put highlighter so it makes sense that you can put glitter there for a fun holiday look. The experts suggest using a fine milled glitter and spreading it gently just beneath your brows. Each time you turn your head, you show of the perfect bit of sparkle to make any party more festive and fun.
Do you wear glitter for the holidays? How do you plan to do it this year?
---
Comments
Popular
Related
Recent