Do you think pulling off dark lipstick is just too hard and shy away from wearing them? I also felt as though dark lipstick was just too intimidating and rarely ventured far from wearing peaches and nudes. But, as much as I love nudes and light colored lipsticks, I always admired how vampy and sexy darker lipsticks looked on people. So, I decided to do some research on pulling off dark lipstick so girls like myself who normally don't wear darker lip colors can pull it off with confidence!
---
1

Prep Lips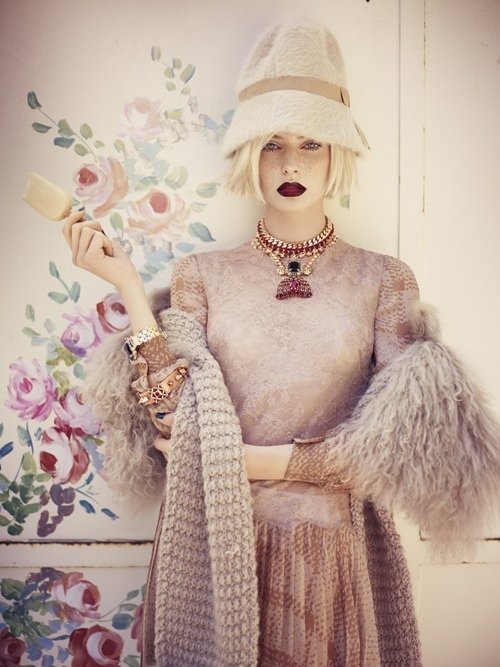 Before we get into the nitty gritty on pulling off dark lipstick, let's talk lip prep. Since we're smack dab in the middle of the cold weather right now, we mustn't forget to give our lips a gentle scrub before applying our lipstick. You can pick up a lip exfoliant from Sephora or Ulta or you can make your own by combining sugar, coconut or olive oil and honey. Afterward, apply your favorite lip balm to keep lips soft and supple.
---
2

Before or after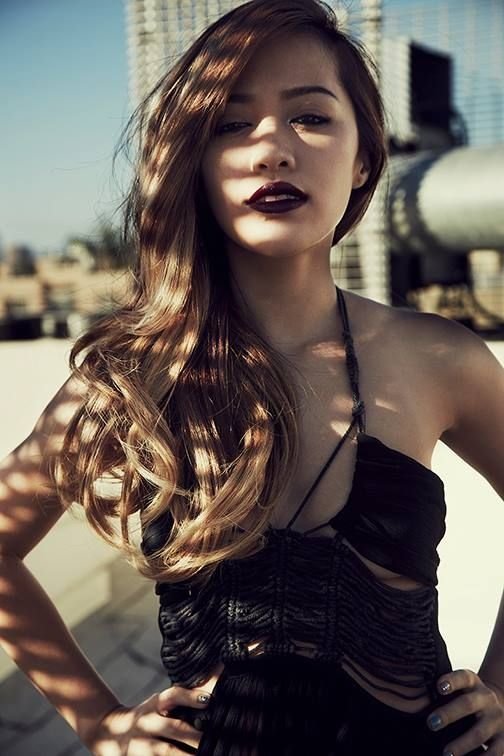 When it comes to wearing a bold lip color, some ladies prefer to apply their lipstick before applying other beauty products, so you get used to the color and it's not a "big shock" at the end. Others prefer to apply it last so you see your entire face made up before you do the finishing touch. Try both methods and see what you prefer most; there's no right or wrong way to do it!
3

Keep Eyes Minimal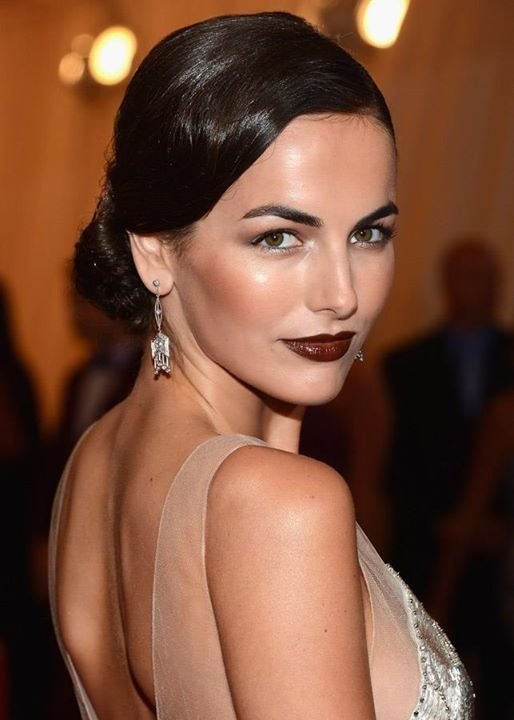 Another one of the common tips on wearing dark lipstick that we hear is to keep your eye makeup minimal. This is important because you don't want your eye makeup and lipstick to compete for attention, and emphasizing both areas can be too much. Try keeping eye makeup simple with thin eyeliner, a few coats of mascara and neutral eye shadow, and keep cheeks simple, too.
---
4

Pick a Color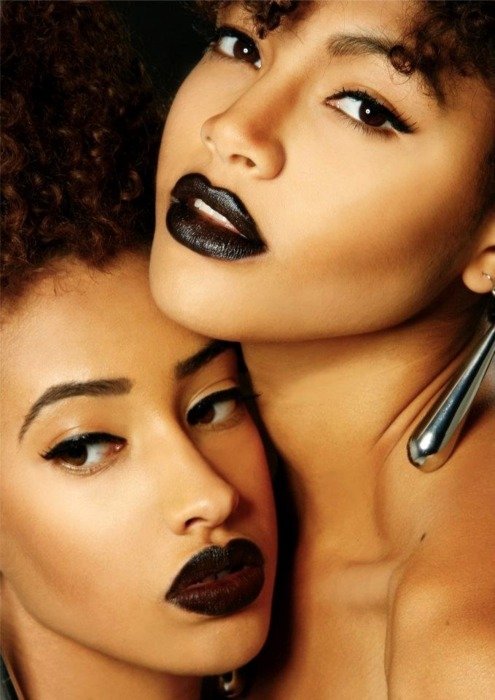 Perhaps the hardest part of the process of wearing and pulling off dark lipstick is to find the right color. Darker lip shades are most complementary on dark skin tones, so be aware that the lighter your skin tone, the more dramatic the look. If you're unsure of what colors you want to try, get help from the beauty counter and try some different shades or pick up a few inexpensive tubes of dark hued lipstick from the drugstore and experiment.
---
5

Line Your Lips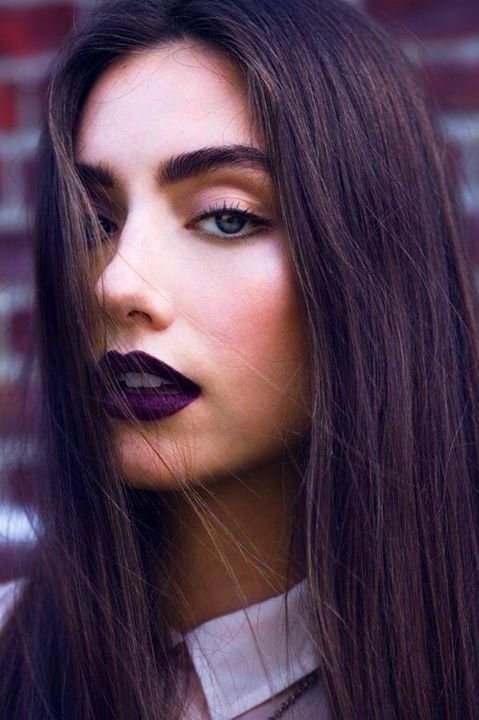 Now that you've picked your lip color, line your lips before you fill them in with your desired lip color. You can get a complementary shade that's close to your lipstick or pick up a clear lip pencil like Make Up For Ever's Lip Line Perfector, which prevents lipstick from bleeding. MUFE's lip pencil prevents lips from smudging, fills in lines and keeps lip color true. Lip pencils might seem so '90s, but remember that darker lip shades are less forgiving, so having a guide is always helpful.
---
6

Fill Them in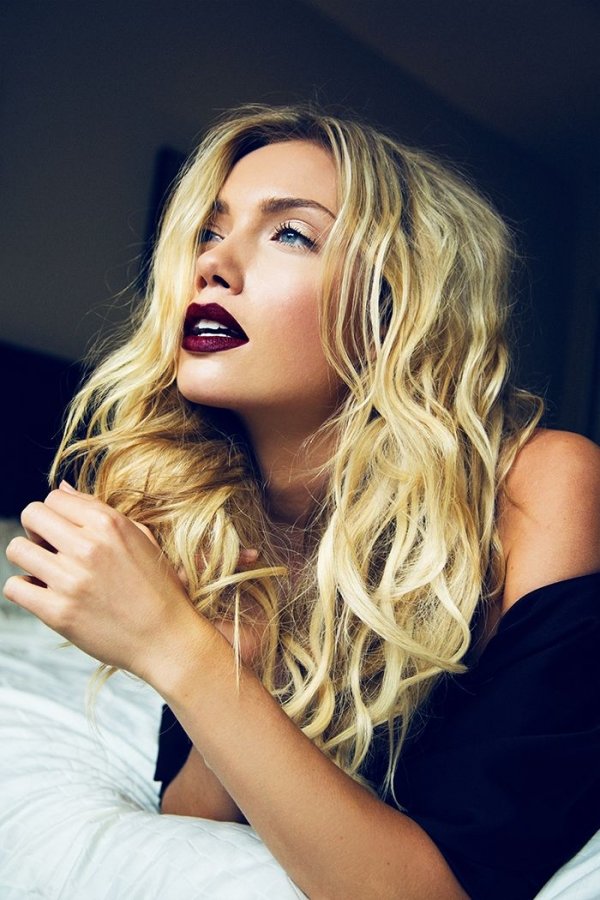 It's time for the moment of truth, applying your dark lipstick! If you have a lip brush handy, use it to apply your lipstick since you'll be able to apply your lipstick more precisely with a brush than straight from the tube. Next, blot your lips with a tissue and reapply to help the color last longer. If your lipstick needs a cleaning up around the edges, you can apply concealer to get a sharp, precise line.
---
7

Too Much Too Fast?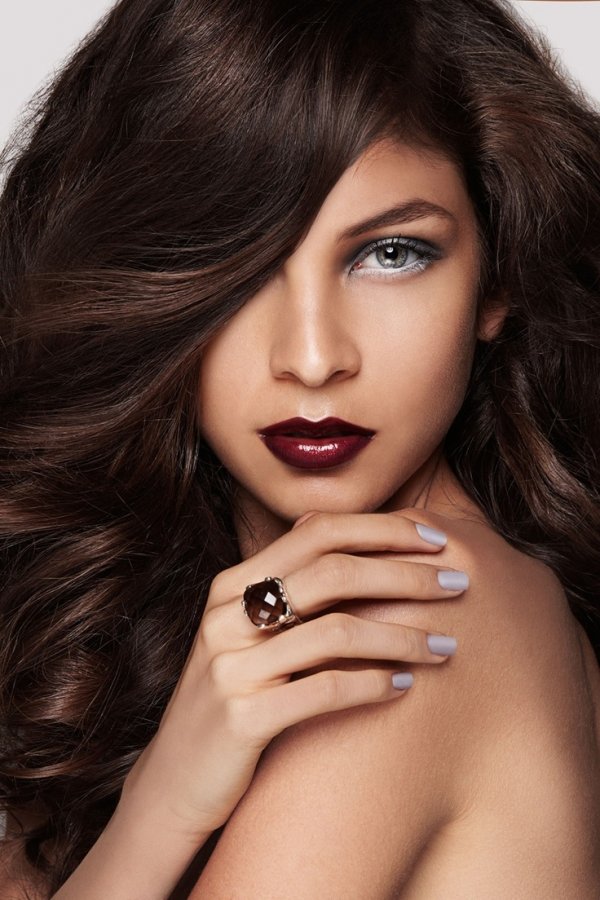 If you're still not sold on wearing dark lipstick, no worries! Try using a tinted lip stain or balm stain in a berry color instead. You might actually end up liking the color and texture of a stain more than lipstick, or you can always work yourself up to wearing a dark lipstick. On the other hand, you can always top off your dark lipstick with a gloss that will tone down the color or mix it with a lighter shade if you feel more comfortable.
Wearing dark lipstick does take some guts, but it's well worth it! Sometimes, we get so used to seeing ourselves in certain shades that we feel as if other shades don't look good on us. Get out of your beauty comfort zone and try rocking a darker lip. The winter is the prime time to wear this beauty trend and it's a great way to jazz up your look! Do you have any tips on how to wear dark lipstick?
---
Comments
Popular
Related
Recent