I am a big fan of having fun with your makeup, which is why I can't get enough of unique lipstick colors. Although I love wearing reds and pinks on my lips, some days I want to step out of the box and try something new. That's what I love about unique lipstick shades – they are always fun, interesting, and a great way to make a statement. So check out these unique lipstick colors and think about whether or not you'd try them out.
---
1

Blue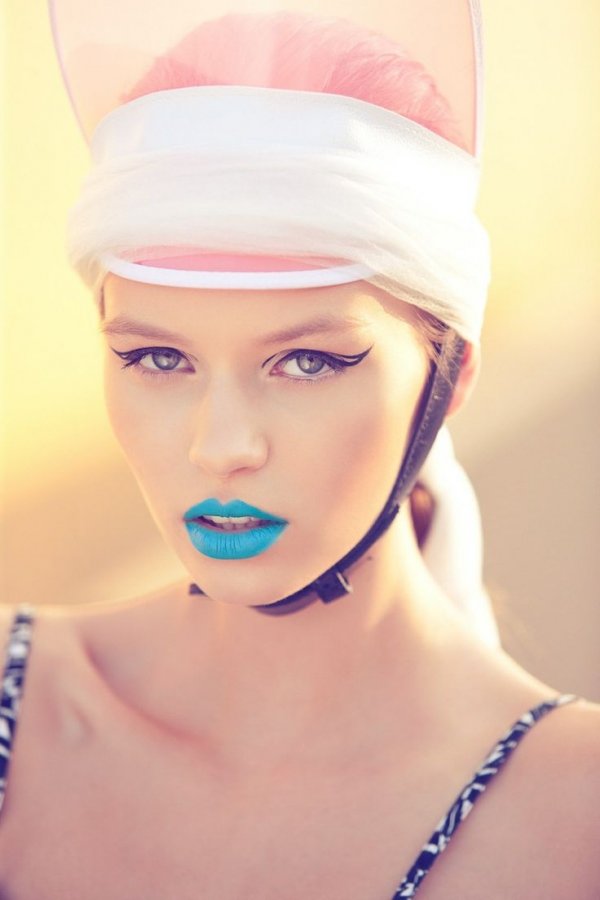 One of the most unique lipstick colors is without a doubt, blue. Although it's not too strange to wear this color on your eyes, blue lipstick is something you just don't see a lot of. However, the color is becoming more common with more brands making blue options. You can find blue lipstick in soft colors or deep blue. Ke$ha has been spotted wearing Lime Crime's blue lipstick, No She Didn't, on stage during her tours and it looks incredible on her!
2

Green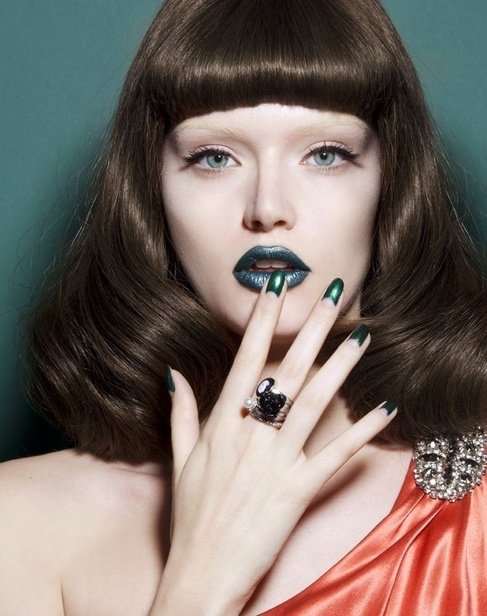 Green lipstick isn't just for Halloween anymore. In 2011, green lipstick began getting noticed when Gaga sported a mint green for her music video for "Marry the Night." With the pastel craze, mint green seemed like the perfect choice. In 2013, however, Pantone declared emerald as the color of the year and darker green lipstick choices began making a splash. Most notably, Dolce & Gabbana came out with an emerald lipstick. Would you wear this daring shade?
---
3

Yellow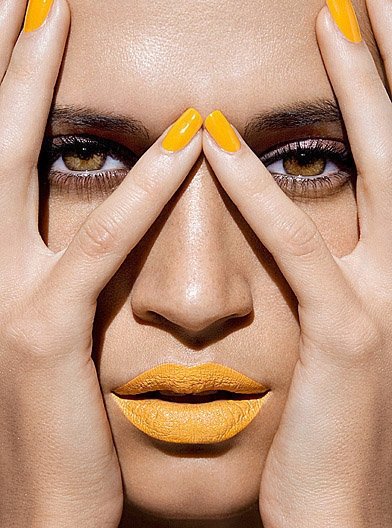 Yellow lipstick is one of the hardest lip colors to pull off, but it can be done and when it is, it's absolutely magical. Although it can be hard to pull off yellow lips if you have pale or olive skin, that doesn't mean you shouldn't give it a try. If you have dark or tan skin, you're in luck because yellow lipstick was made for you! Nicki Minaj has sported yellow lipstick in her music videos and even during some public outings. What do you think about yellow lipstick – do you love it or hate it?
---
4

Purple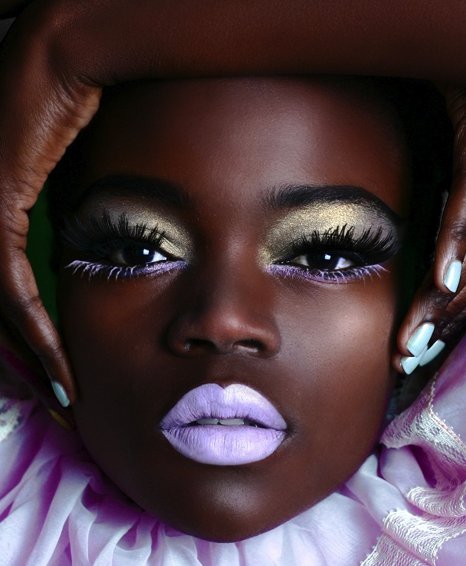 Although dark purple lipsticks can be found at makeup counters in the berry section, there are other shades of purple lipstick that are less common. Bright purple and lilac shades are a unique choice for lipstick, but I can't get enough of it! Models like Cara Delevingne and Kelly Eden have sported some out of the ordinary purple lipsticks and I love it every time.
---
5

Orange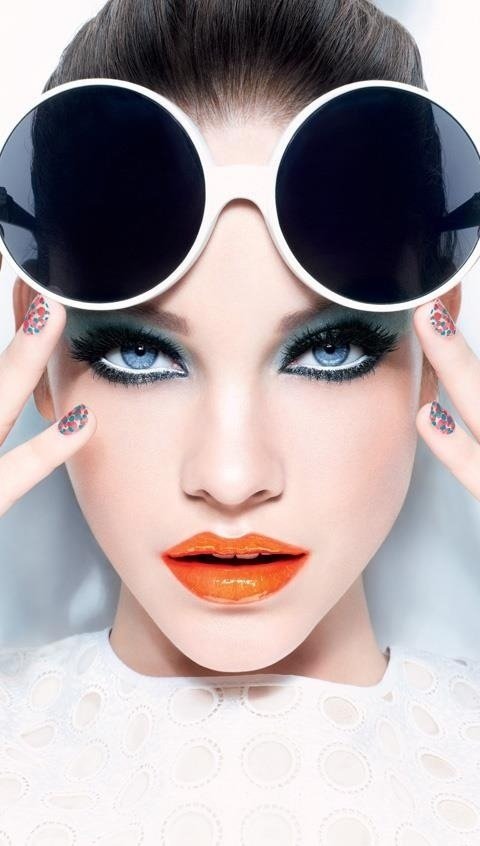 Recently, orange has been gaining more popularity as a lipstick color. This is especially true in the summer time and with coral shades. However, orange is still a unique lipstick choice that can really turn some heads! Stars such as Jessica Alba and Zooey Deschanel have worn orange lips on the red carpet even. What do you think of orange as a lipstick color? Do you like it as summer and fall replacement for red?
---
6

Black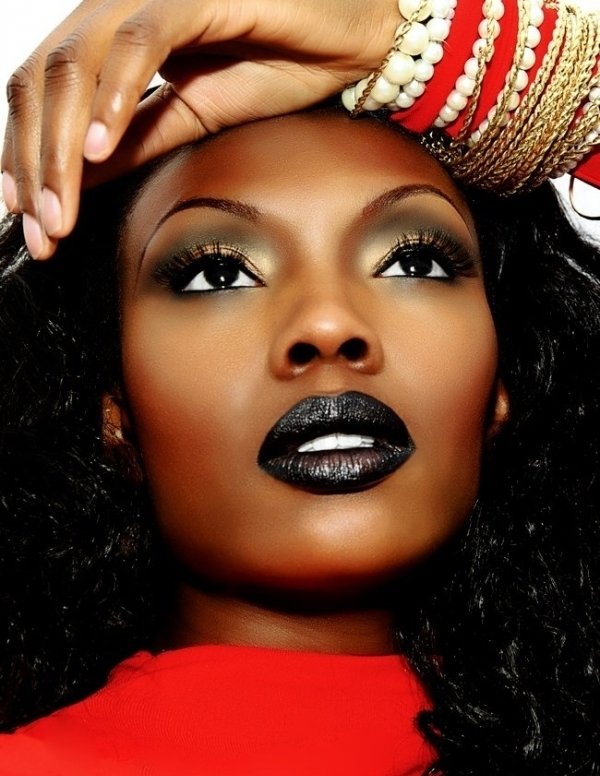 Even though black lipstick has been around for ages, there is still something shocking about seeing someone sporting black lips. There is no better way to bring on the drama then by painting your pout black. Black lipstick is one of my all time favorite beauty statements. Singer Jessie J has been known to rock a black pout and she looks fabulous doing so!
---
7

White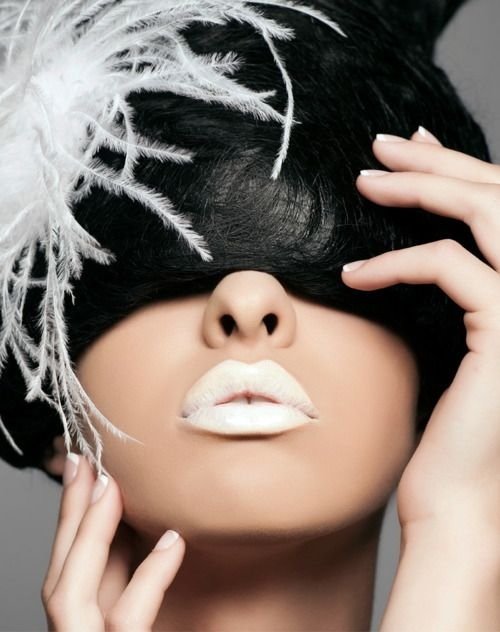 White just might be the most unique lipstick choice on the list. It's not very common and hardly any companies make a white lipstick. One exception is Manic Panic. They have a white lipstick that actually shows up white and isn't just a sheer gloss. Few celebrities have dared this dramatic look, but Nicki Minaj has worn white lipstick in the past. Do you think other celebrities will try out white lips?
So what's the verdict – will you be trying any of these unique lipstick colors? Sound off in the comments!
---
Comments
Popular
Related
Recent