Liquid eyeliner pens are the perfect option if you love the look of liquid liner but prefer the control of pencil liner. Liquid eyeliner pens are my personal favorite way of applying eyeliner. Not all liquid eyeliner pens are made the same, however. Some do not go on smoothly, smudge easily, or bleed. In order to get the best results, it is important to invest in a good quality liner. That is why I have compiled this list of the 7 best liquid eyeliner pens for gorgeous eyes.
---
1

Marc Jacobs Beauty – Magic Marc'er Precision Pen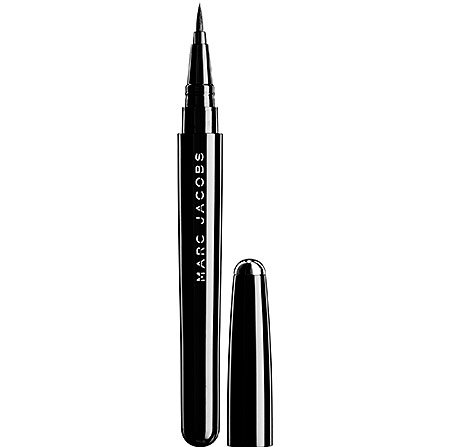 When it comes to the best liquid eyeliner pens, it doesn't get much better than the Magic Marc'er. When choosing a liquid eyeliner pen, the tip of the pen is just as important as the formula itself. That is why I love Marc Jacobs Beauty's Magic Marc'er. The tip is designed after the classic calligraphy pen to help you achieve the perfect line. The color was specially designed to be blacker and shinier than any other product on the market. This pen is perfect for accentuating your lash line or for creating bold beauty looks. The Marc Jacobs Beauty line is sold exclusively at sephora.com so head on over to their website to pick up your own Magic Marc'er.
2

Blinc – Ultrathin Liquid Eyeliner Pen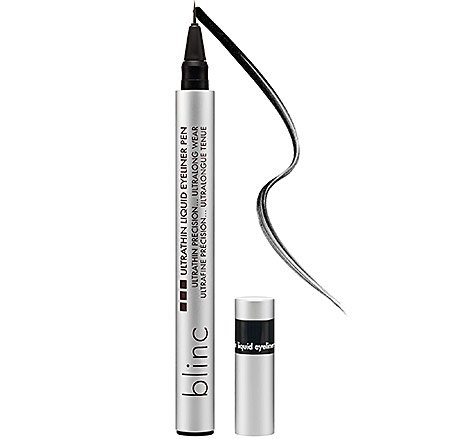 Another one of my favorite liquid eyeliner pens is Blinc's Ultrathin. It is formulated without parabens and sulfates which is the first benefit. Secondly, Blinc has designed the tip of this pen to be the thinnest applicator on the market. This is great for girls that want subtle liner. However, the formula is silky and smooth enough to build on for a thicker line. Finally, the pen is waterproof, smudge-proof, and fade-proof, guaranteeing that your eyeliner will hold up all day and all night. Get yours at blincinc.com.
---
3

Lancôme – ARTLINER Precision Point Eyeliner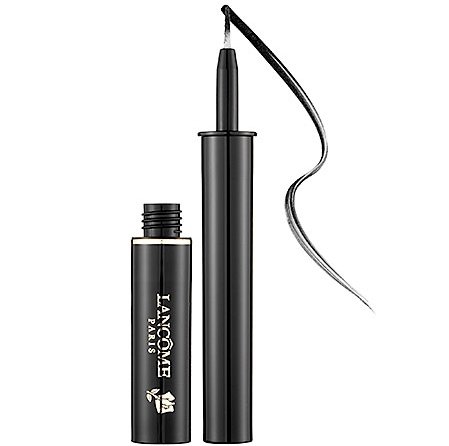 The foam tip of Lancôme's ARTLINER has been precisely shaped for lining eyes. The color is full of pigment to make the blacks look dark as night and the browns appear to be as rich as chocolate. ARTLINER also comes in other shades such as purple and blue as well if you are looking to change up your beauty routine. This pen is easy to use and makes a great liquid eyeliner pen for beginners. The ARTLINER is one of my favorite Lancôme products. You can get yours at lancome-usa.com.
---
4

Kat Von D – Tattoo Liner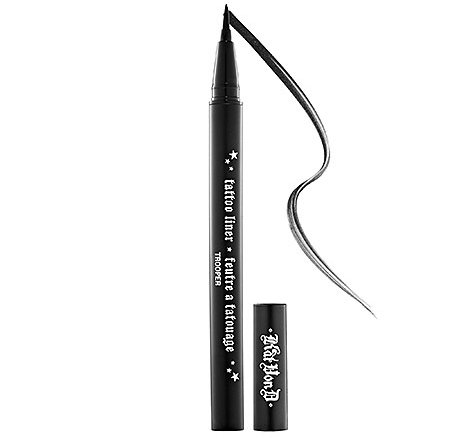 Kat Von D's Tattoo Liner is made to line your eyes or give yourself and your friends temporary tattoos. The brush tip is super fine and flexible to give you the ultimate control. Since this brush is designed to help you channel your inner artist, it has been formulated to not melt, crack, fade, run, or bleed. Your art will hold up for as long as you do! It's also made without parabens so you can feel better about putting it on your skin. The Kat Von D collection is sold exclusively at Sephora stores and their website: sephora.com.
---
5

Stila – Stay All Day Waterproof Liquid Eye Liner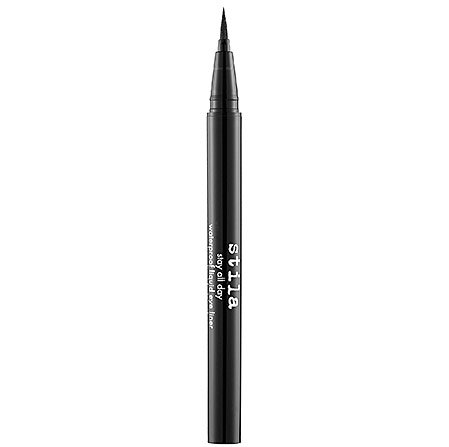 If you love colored eyeliners, then you need to get some of Stila's Stay All Day Waterproof Liquid Eye Liner Pens. The pen comes in 15 shades and each of them go on easily and stay on all night. No matter what color you choose, you are going to get a product that glides on easily and dries quickly to prevent your liner from smearing. The pen has been formulated to go on smoothly so this is another great option for people who are trying out liquid eyeliner pens for the first time. You can get yours at stilacosmetics.com.
6

Tarte – MultiplEYE Lash Enhancing Liquid Liner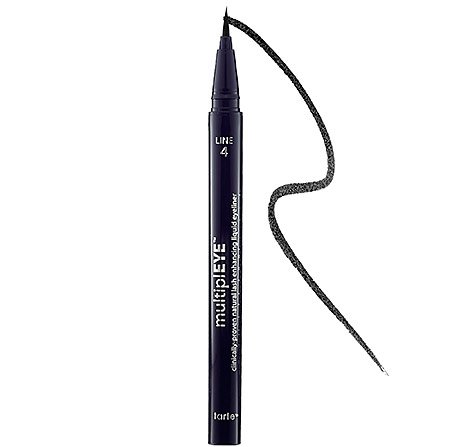 If you prefer your makeup to be free of harsh chemicals, then Tarte's MultiplEYE Lash Enhancing Liquid Liner may be the best option for you. Their product is formulated without parabens, synthetic fragrances, phthalates, and synthetic dyes. Another benefit to this amazing eyeliner is that it contains Tarte's lash-nourishing HydroPlant peptide, which increases the softness, thickness, and length of lashes. So if you are looking to line your eyes while improving your existing lashes, visit tartecosmetics.com to get yours.
---
7

Dior – Liquid Eyeliner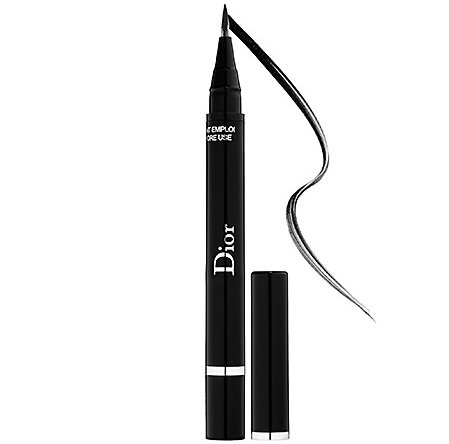 Dior has formulated their Liquid Eyeliner Pen to have a click-action applicator that deposits just the right amount of liquid onto the tip. The tip is tapered for flawless application. Dior guarantees you'll get a perfect line in just one, smooth stroke. This pen comes in two shades, black and brown, and will make your eyes pop! You can purchase yours at dior.com.
I believe every makeup bag should have a liquid eyeliner pen. Their precision tips help to create the perfect winged liner. In addition, they glide on smoothly over your lash line to create a clean and even finish. You can swipe a liquid eyeliner pen over your favorite eye pencil to play up the drama and smooth out the lines. Liquid eyeliner pens used to only come in black and brown shades, but as their popularity has grown, so have the options. There are many different tips, styles, and colors to choose from now when shopping for a liquid eyeliner pen. Do you have a favorite eyeliner pen? If so, what is? Share with us in the comments!
---
Comments
Popular
Related
Recent