Makeup can alter your entire appearance. If you're worried about looking too tired or grumpy, then you can put on a few special products to seem awake and inviting. That way, more people will feel comfortable approaching you, because you'll look like you're in an amazing mood and ready to socialize. If you've been trying to make more friends, here are a few ways to use makeup to look more approachable in your everyday life:
Table of contents:
1

Don't Overdo Your Makeup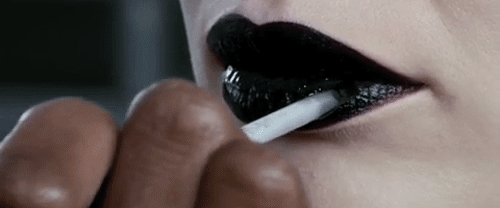 You don't want to walk around with dark smokey eyes and black lips every single day. If you do, then others might assume that your dramatic look means you wish to be left alone. That's why you should try wearing lighter colors every once in a while. If you have your heart set on smokey eyes, then wear nude smokey eyes. They don't always have to be black, you know.
2

Smudge Your Eye Liner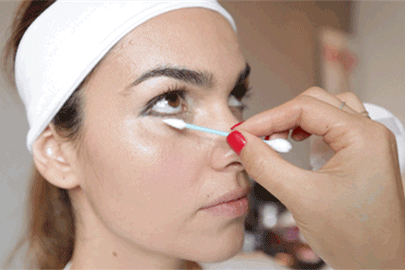 You don't want your makeup to look harsh, because it can trick others into thinking that your personality is harsh. That's why you should always take the time to smudge your eyeliner a bit after applying it. It'll only take you two seconds to do, but it'll make your makeup lines look much softer.
3

Place Nude Lip Liner over Your Lips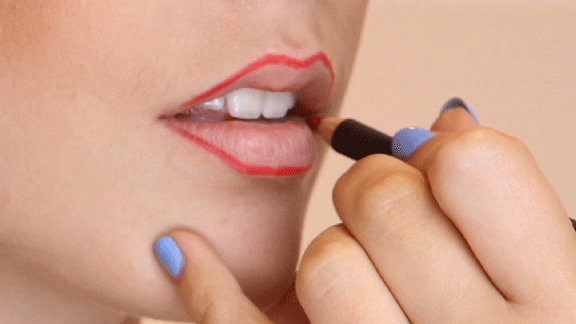 If you want to make your lips look brighter, all you have to do is invest in some nude lip liner. Before you apply your lipstick, you should outline your lips with the nude liner, and then fill in your lips with that liner. After you're done, you can apply your lipstick, which will look a whole lot brighter against the liner than it would against your actual lips.
4

Cover up Your Dark Circles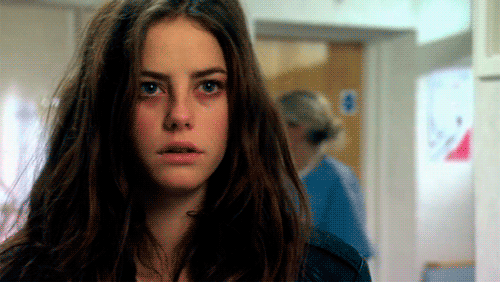 If you look tired, then you might look grumpy and unapproachable. That's why you want to avoid walking around with dark circles under your eyes. You might not be able to make them disappear completely, but you can always use makeup to cover them up. You can do this by applying a little bit of concealer under your eyes after you apply your foundation.
5

Curve Your Eyebrows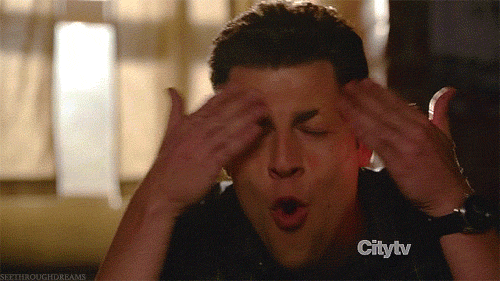 Even though strong, pointed brows can look fabulously fierce, they can also make you look intimidating. If others are scared to approach you, then it'll be hard for you to make friends. That's why you'll benefit from arching your brows to create a more rounded look.
6

Always Wear Mascara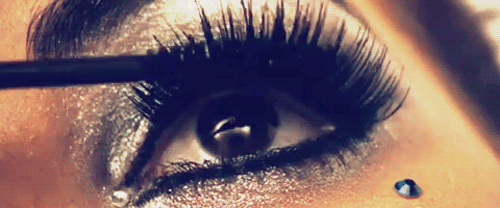 Mascara takes two seconds to apply, but it can make your lashes look longer and thicker than ever. Since your eyes are the window to the soul, you want them to look open and inviting, and that's why mascara is a must. If you only wear one makeup product when you leave the house, make it this one.
7

Place Highlighter on Your Cupid's Bow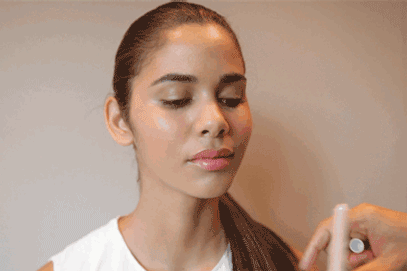 For some reason, people love the look of big eyes and lips. That's why you should put highlighter on your cupid's bow in order to make your lips look bigger. You should also use a white eyeliner to create the illusion that your eyes are bigger than they actually are.
Makeup can change everyone's opinion of you, so make sure you use it to your advantage. What other ways have you used makeup to look more approachable?
Please rate this article