Makeup application depends a lot on the brush that you use, and here you will find the basic and necessary makeup brushes for beginners. Now, it is up to you whether you would like to purchase drugstore priced brushes or invest in a good quality brush. Anyone just starting with makeup application might not know which brushes are worth investing in and which can be purchased at drugstore price and still work great. So, if you would like to know, continue reading for some great makeup brushes for beginners!
---
1

Foundation Brush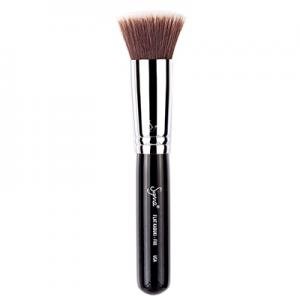 The first and most important of makeup brushes for beginners is the foundation brush. I've tried tons of foundation brushes from high to low end and have concluded the best one is the Sigma F80 Flat Top Kabuki brush. It's in between low to high end and truthfully can be sold in both categories. It applies foundation beautifully and flawlessly. If you want the most airbrushed look, snag this baby, trust me. Save yourself the trial and errors, and go straight for this one.
---
2

Concealer Brush
The next brush I believe is worth investing in is a concealer brush. Now, don't get me wrong, it's very much possible to apply concealer (under the eyes) with your fingers. But, if you want to save tons of time, go for the Sigma F86 Tapered Kabuki. This was recommended by YouTuber Jaclyn Hill, and is totally worth it. This brush saves so much time in applying concealer and highlighting under the eye. It doesn't leave you dry or cakey and blends beautifully!
---
3

Setting Concealer Brush

Setting the concealer under your eyes is a very important step. My favorite brush for this is the Sigma F35 Tapered Highlighter brush. It is very similar to the ELF Small Tapered Brush, which is a great dupe if you're not interested in investing. The only difference is that the Sigma brush is more flexible and allows more movement, which I personally like. However, both work fine for setting the under eye area with a powder!
---
4

Powder Brush

The next brush you want to have is a powder brush. A good powder brush is the Real Techniques Powder Brush. It's huge and fluffy and is perfect for applying a powder to set and blend everything you just applied on your face! It's also perfect for mattifying your face with powder throughout the day. It's a great brush and totally affordable!
---
5

All over Lid Brush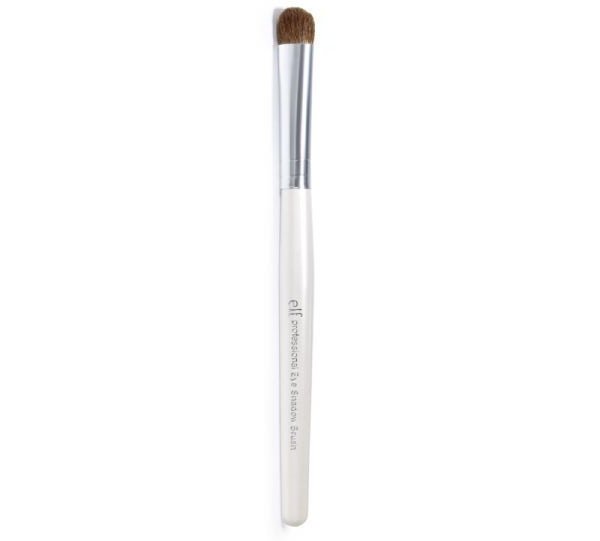 The next brush every beginner needs to have is a general, all over lid brush for eye shadows. I have the ELF Eye Shadow Brush, and for $1.00, it applies beautifully! I truly believe that all the shadow lid brushes work the same. It is not something you need to blow your money on, especially as a beginner! This one works fine for me. If I want colors to appear more vividly, I simply spray the brush with some water and go ahead and apply the shadow.
---
6

Blending Brush
A blending brush is a must for gorgeous eye looks. You simply cannot create a look while missing this crucial step. Blending is very important in makeup application, which is why it is a brush worth investing in! I love the Sigma E40 Tapered Blending brush for softening harsh lines and shadows.
7

Blush Brush

Since beginners don't focus so much on contouring, the brushes are not a necessity. For now, you can focus on a simple blush brush. The Real Techniques Blush Brush is a very affordable and great blush brush. It applies the color without appearing blotchy or cakey. It gets the job done beautifully!
I hope you guys enjoy your journey into the makeup world and enjoy these wonderful makeup brushes for beginners! What are some brushes you love to use?
---
Comments
Popular
Related
Recent