Water Proof Liquid Eyeliners are a must-have, especially in the summer, when we're spending time by the pool or just sweating a little during yard work. But there are so many water proof liquid eyeliners to choose from, how can you decide which actually work, and which are prone to smudge? I can help! I've tried dozens of them over the years, and have compiled a list of the best water proof liquid eyeliners you can buy. And here they are!
---
1

Stila Stay All Day Waterproof Liquid Eye Liner
Price: $20.00 at sephora.com
This water proof liquid eyeliner delivers what it promises: an all-day, all-night look, without smudging, smearing, or flaking. It's available in five rich colors — alloy, black, indigo, moss, and dark brown — and all of them will give you the versatility and control you want from an easy-to-use pen. Looking for dramatic eyes? Try a thick line on your upper lid with the jet black. Gorgeous!
---
2

Kat Von D Tattoo Liner
Price: $18.00 at sephora.com
Use this water proof liquid eyeliner for more than just your eyes — artist Kat Von D suggests using it for temporary body art, too. Choose from five colors (I like "lapdance" the best) and release your inner artist!
3

Lancôme ARTLINER
Price: $29.00 at sephora.com
I love the foam tip on this applicator! It's easy to use and it glides on without skipping. The liner itself provides rich, deep colors that last, and won't smudge or smear once applied. There are six classic, versatile colors to choose from, so there's bound to be one that makes your eye color pop!
---
4

Urban Decay Liquid Liner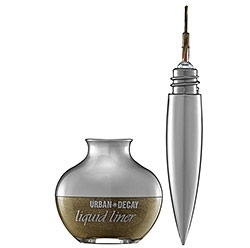 Price: $18.00 at sephora.com
So many water proof liquid eyeliners, so little time! Ah, but Urban Decay's line of liners is made to wear together… apply a thin line of basic black, then stack a glittery purple of teal for loads of drama and sex appeal. Best of all, the effect is made to last, because once it's on, it'll last hours and hours, from office to after-party and beyond.
---
5

Blinc Liquid Eyeliner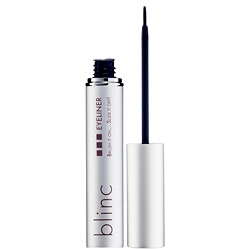 Price: $24.00 at sephora.com
Blinc offers something no other water proof liquid eyeliner can boast — rather than washing off with an eye makeup remover, all you need is a little warm water, and it peels away "like a second skin," according to their website. Choose from four colors (black, blue, grey or brown) and apply, then once it's dry, enjoy the look all day and night! I love the dark blue, color… it's so lush!
---
6

Tokidoki Perfetto Eyeliner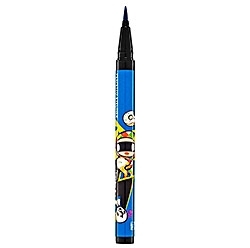 Price: $16.00 at sephora.com
Aside from the adorable Tokidoki characters and whimsical color names, I love this liquid eyeliner because it stays put, without smudging or flaking, all day. The line is carried exclusively by Sephora, so you won't even have to shop around for your favorite color (or character). My favorite is Donutella (pink), but I love them all!
---
7

Urban Decay Heavy Metal Glitter Liner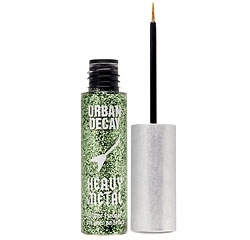 Price: $18.00 at sephora.com
Eleven rainbow-rich hues, all of them loaded with tons of glam glitter. What more could a girl ask for in a liquid eyeliner? Because it's from Urban Decay, you know it'll last, and because it's glimmering and gorgeous, you know you'll get lots of attention!
Now that you know which water proof liquid eyeliners won't smudge, feel free to try one without the worry of wasting your money! I especially love the Urban Decay line… which of these smudge-proof water-proof liquid eyeliners do you like best, and why? Do tell!
More
---
Comments
Popular
Recent