A five-minute makeup routine that really works? Yes, there is such a thing! On mornings where you don't have time to apply a full face of makeup, you have to be willing to compromise. Here are the key things you can do in five minutes or less that will help you look awake, fresh, and ready for the day! I also wear this makeup look on lazy days; it's just enough makeup to help you feel pulled together! Every woman needs a five-minute makeup routine, so please keep reading if you haven't found one yet!
---
1

Apply Foundation or Concealer Only as Needed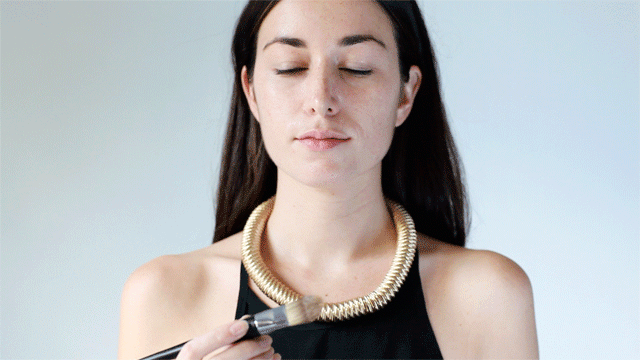 The first step to a five-minute makeup routine is to apply foundation or concealer only where you need it. Foundation is often the most time-consuming step of doing your makeup. Use your fingers for a quicker, more blend-able coverage, and only cover areas of redness, dark circles, puffiness, or uneven skin tone.
---
2

Set Your Coverage with Powder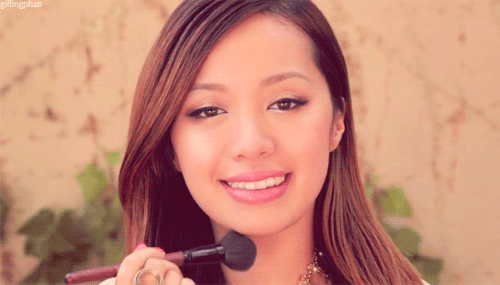 You don't want your coverage to melt away halfway through the day, so set your foundation or concealer with a bit of powder. This step can go very quickly if you use a loose powder and a big fluffy brush to apply it with! Using powder also helps keep your face from getting too shiny if you're prone to oily skin.
---
3

Don't Skip Blush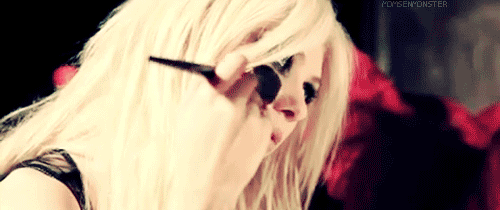 Using blush helps you to look awake, and it restores color in your cheeks for a nice healthy glow! It doesn't matter if you use a cream blush or a powder blush, just swipe some onto your cheeks and blend it out quickly.
---
4

Curl Your Lashes and Put on Mascara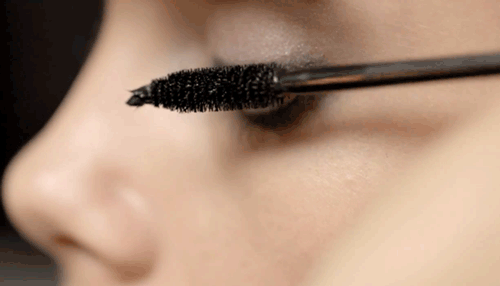 Another thing you don't want to skip is curling your lashes. This step opens up your eyes, helping you look more awake and fresh. After curling each lash for 15-20 seconds, apply a coat of mascara.
---
5

Use a Clear Brow Gel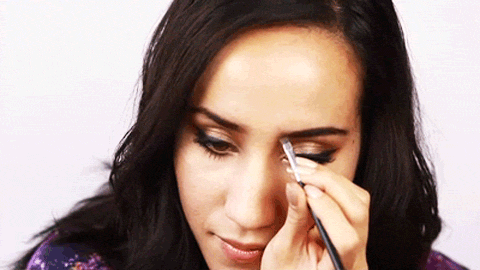 Your brows are an important part of doing your makeup. Your brows frame your eye, so always keep them trimmed and shaped neatly! It's best to fill in sparse brows, but if you're low on time you can use a clear brow gel to keep them in place. This step slightly darkens your brows and helps them look groomed and tidy.
---
6

Swipe on a Neutral Shadow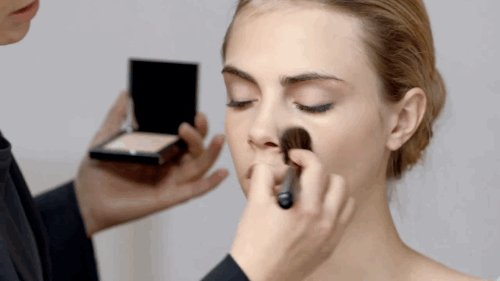 Your fingers make excellent tools for quickly applying a neutral shadow to your lids! You can do this step in less than 30 seconds! I like to choose a champagne shade with a very fine shine to it. The light catches the glow and makes your eyes sparkle!
---
7

Apply a Tinted Lip Balm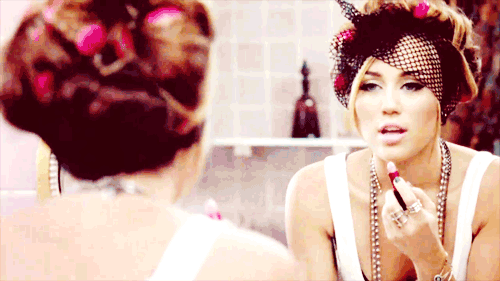 Your final step for a five-minute face is to put on a tinted lip balm! I choose tinted balms because they are very sheer and you don't need to be precise when applying them. You can even do it without a mirror, which makes it super easy to do touch-ups throughout the day.
I know I can't be the only one who has rushed mornings when getting my full face of makeup done is an impossible task! This five-minute look will pull your face together and help you look a bit more polished than just going au natural! Although there is nothing wrong with skipping makeup altogether, wearing a touch of color keeps you looking fresh and professional! What are your tips for a five-minute face? Thanks for reading!
More
---
Comments
Popular
Recent