Bright colors may be trending, but wearing white makeup is another way to brighten up your look. I'm not talking about painting your face up like a clown or a Kiss member, but a little white here and there does wonders for enhancing your eyes, lips and more. Wearing white makeup isn't difficult and you'll be amazed at the difference it makes in your appearance. The great thing is, white makeup always seems to be in style and it matches everything.
---
1

Use It as a Base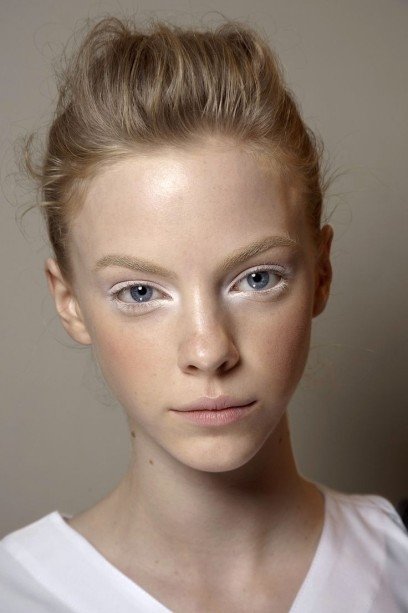 I have a few shades of eye shadow I absolutely love, but they're sheer colors. I hate having to layer them on to get a deeper color. Wearing white makeup under your regular shadow will instantly give the color a boost. Whether you use a bright or more translucent white shadow as the base will determine how much brighter your regular eye shadow looks. Plus, it helps keep your shadow on longer.
2

The Secret to Fuller Lips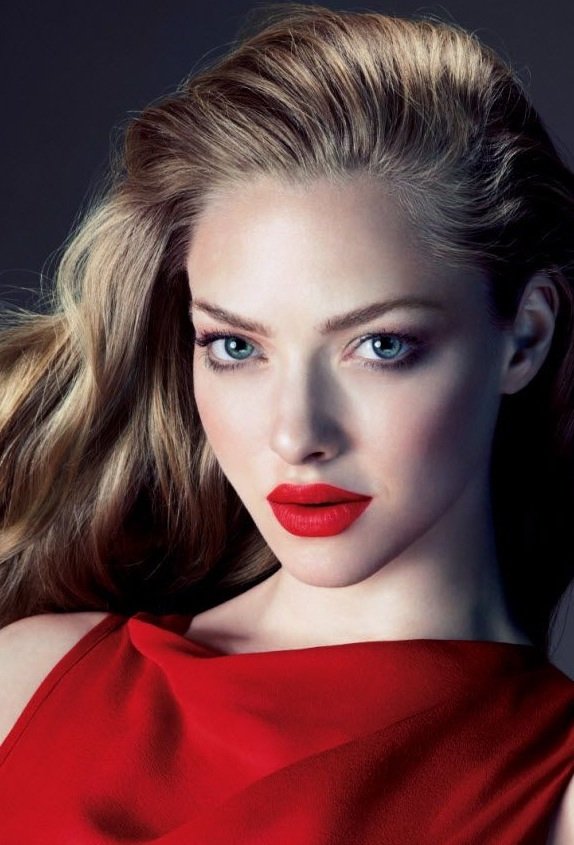 You can wear white makeup without anyone actually seeing the white color. Ever wanted fuller lips, but you need them right this second? Add a little white liner just above your Cupid's bow and below the center of your bottom lip. Blend the liner in towards your lips. Apply your favorite liner and lipstick. The white, even blended, highlights your lips, making them seem fuller.
---
3

Brighten Your Eyes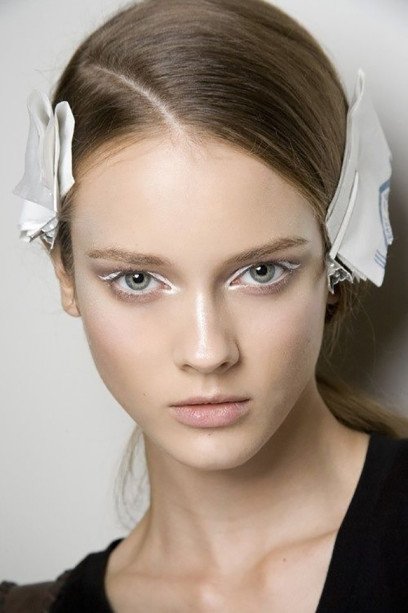 I honestly wasn't sure how well white liner would look on me since I have a complexion. I couldn't ask for a quicker and easier way to help my eyes look bigger and brighter, even on those mornings where I've had zero sleep. I typically use a thin white line under my eyes and I suddenly seem more awake. For a more intense effect, try a thicker line that tapers just beyond the outer edge of your eye.
---
4

Limit Your White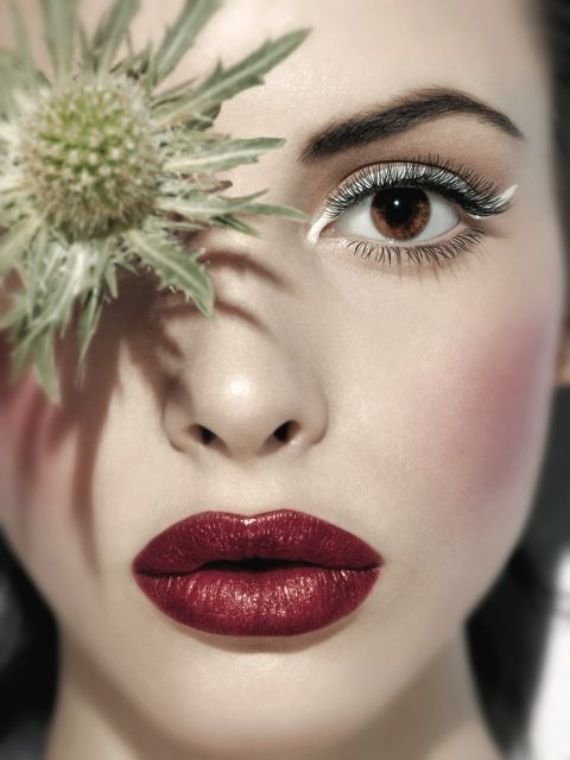 Sometimes I see women who think white makeup should be used all over. While it's great for highlighting and helping other makeup pop, it shouldn't be the focal point of your look. Think of celebrities and models who tend to wear white shadows, liner and more. They limit it to just their eye shadow, liner or lips, not all of the above. Of course, if you're a pop star, the usual makeup rules don't apply.
---
5

Avoid Wearing All White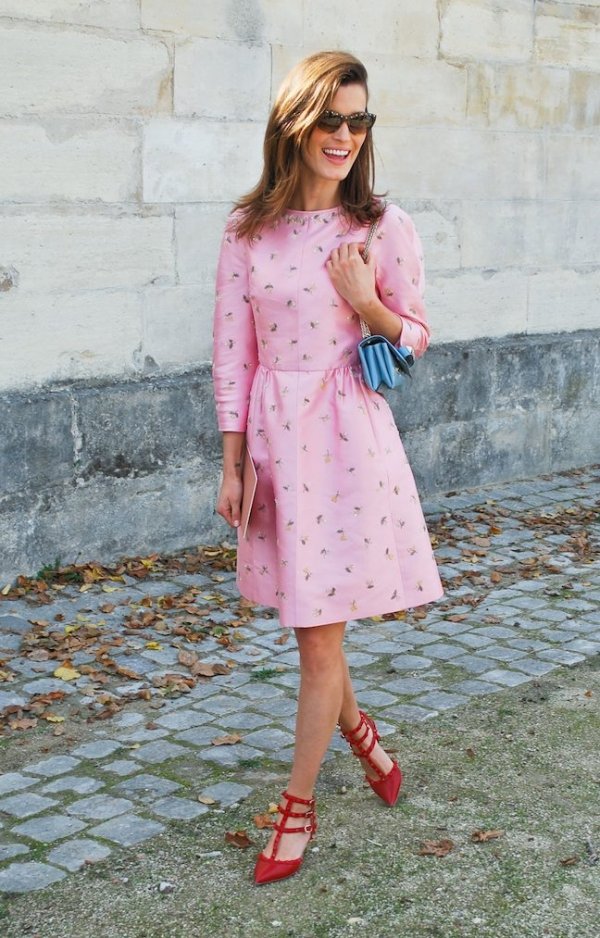 While we usually match our makeup to what we wear, white makeup and a mostly white outfit aren't the best of friends. Instead of helping to brighten your look, you'll look washed out. Instead, opt for clothes with small white accents or no white at all. It'll make your makeup look better. Plus, you'll be able to sport both the bright summer color trends and white makeup at the same time.
---
6

Add a Bit of Sparkle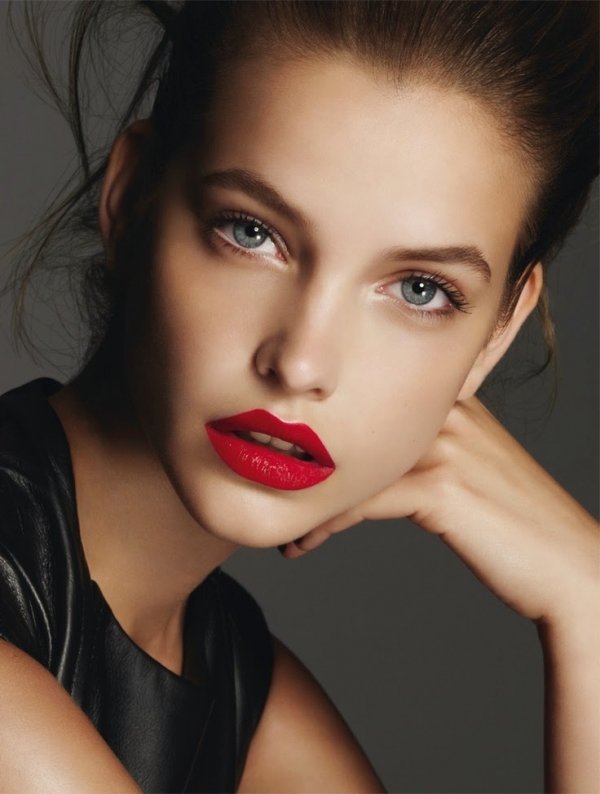 White makeup doesn't have to mean super bright white. It also applies to more translucent colors or shimmers. White based shimmery or translucent based eye shadows and all over face powders are ideal for brightening your face. Just remember to go easy on the face. Either use the powder just for highlighting or as a light dusting over your foundation. Sometimes, the lighter whites are just as effective as their bolder counterparts. For the shadows, use them alone or over darker shades for a more romantic look.
---
7

White Meets Bold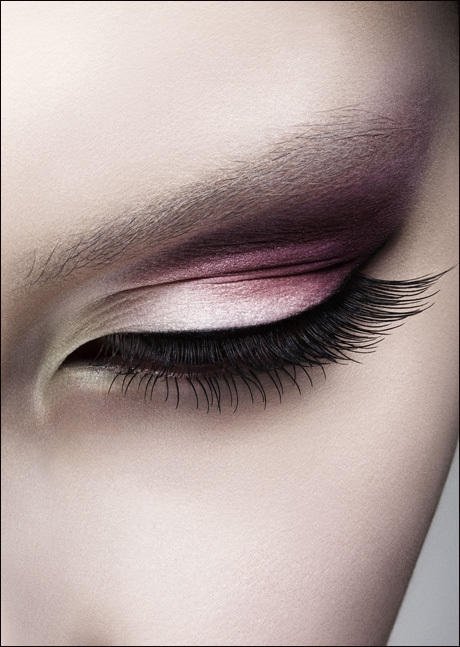 White makeup usually blends best with bold colors such as deep greens, blues and pinks. Combining the two provides a sharp contrast that draws attention to your face, in a good way. Use white makeup to accent darker eye shadows or combine white shadows with darker liners. The same goes with your lips. It's truly amazing what happens when white and bold colors meet.
While we've all seen celebs and models go way overboard with white makeup, it doesn't mean you have to. You can look great and still rock white makeup as long as you keep it simple. Use to highlight and brighten and you'll look amazing. What are some of your favorite white makeup tips?
---
Comments
Popular
Related
Recent