If you're on the search for the best liquid eyeliners, you've come to the right place. I've been a fan of liquid eyeliners since I first started experimenting with makeup. Although I like the soft look of pencil liners, nothing beats the intense, long-lasting look of a liquid eyeliner. If you've never tried a liquid eyeliner, you're missing out. It takes a little getting used to, but once you get your technique down, there's nothing like a sexy cat eye or bold line to accentuate your eyes. Peruse our picks of the 13 best liquid eyeliners that you've got to try for yourself.
---
1

Lancôme Artliner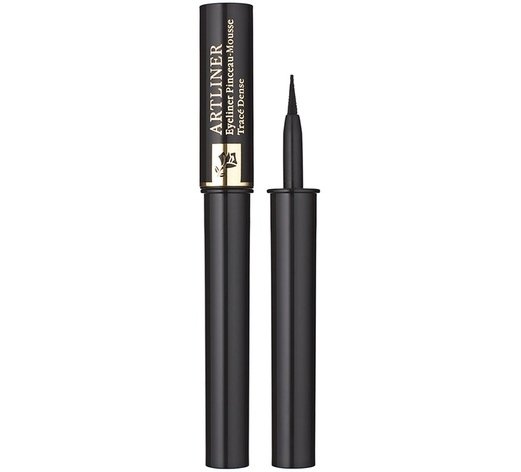 Many will agree that Lancôme's Artliner is one of the best liquid eyeliners around. It's precise, easy-to-use and the unique shape of the foam tip makes lining eyes a breeze. It also comes in six striking colors and is formulated with two-film forming polymers to keep eyes gorgeous all day long.
Price: $30 at sephora.com
---
2

Nars Eyeliner Stylo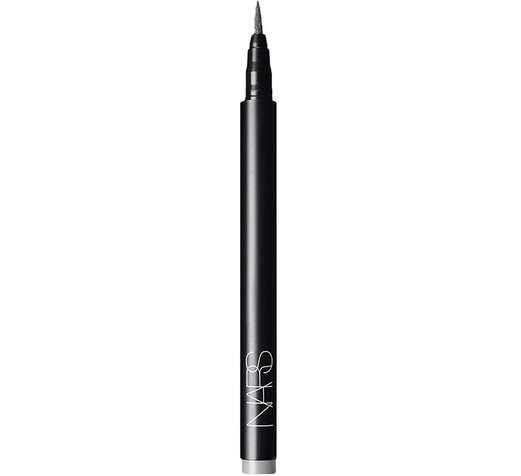 If you prefer your liquid liner to have a super fine tip, Nars' Stylo has a felt tip marker-like brush that makes lining and defining simple and quick. The fine tip allows for precision application and makes creating different line widths super easy. You can count on this highly pigmented eyeliner to keep up with you for up to 24 hours.
Price: $27 at sephora.com
---
3

Lorac Front of the Line PRO Waterproof Eyeliner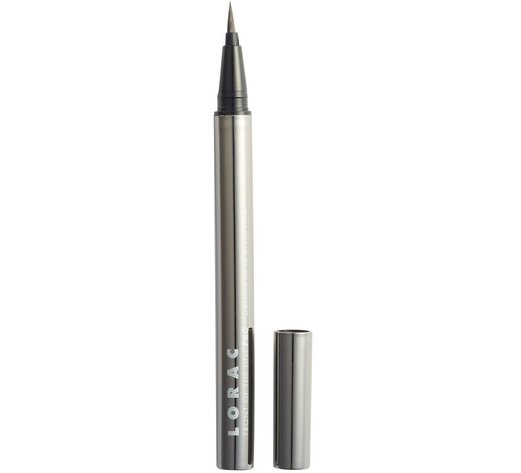 Put yourself at the front of the line with Lorac's waterproof liquid eyeliner. It has a distinctive auto-delivery system that makes lining eyes smooth and it's smudge- and budge-proof formula makes it a must-have for special events and nights out with your friends.
Price: $23 at sephora.com
---
4

Eyeko Skinny Liquid Eyeliner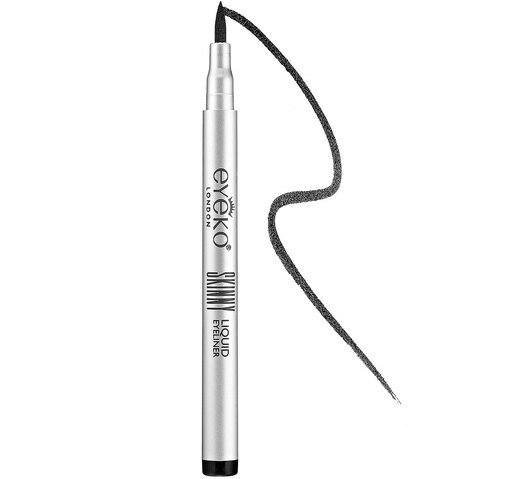 Eyeko's Skinny Liquid Eyeliner is a great choice for liquid eyeliner novices. The long, flexible tip makes it easy to create a simple everyday look or a dramatic evening look in just a few swipes. It's not messy, easy to handle and stays put for hours.
Price: $16 at sephora.com
---
5

Stila Stay All Day Waterproof Liquid Eye Liner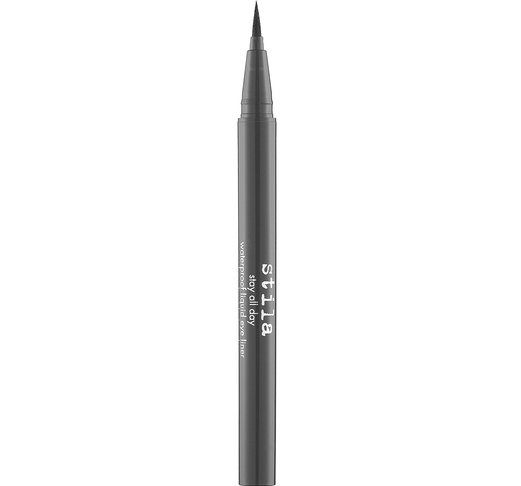 All day wear that's also waterproof? Sign me up! Stila's liquid liner comes in eight different colors ranging from basic but never boring black to deep teal blue. The skinny applicator makes it easy for a beginner to create a variety of liner looks punctuated with intense, rich color.
Price: $20 at sephora.com
---
6

Urban Decay 24/7 Waterproof Liquid Eyeliner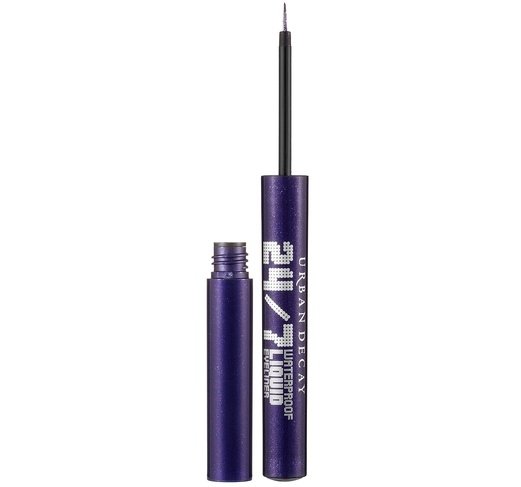 Emphasize your eyes with richly pigmented color and shimmer. If you've been eager to take your eyes to the next level, Urban Decay's 24/7 Waterproof liner comes in 11 daring shades that instantly turn up the volume and add an element of fun and flirty to your makeup.
Price: $19 at sephora.com
---
7

Tom Ford Beauty Eye Defining Pen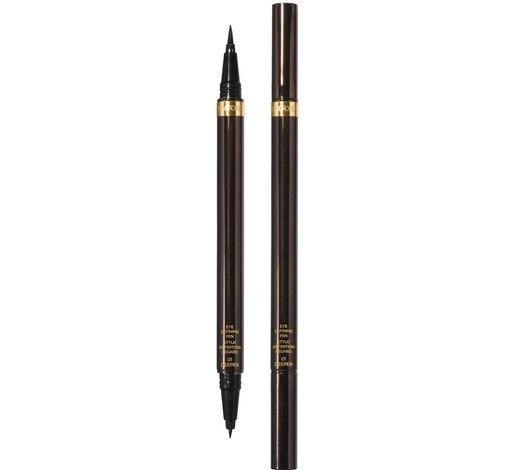 If you're hesitant about committing to a certain type of brush, Tom Ford's Eye Defining Pen makes it easy for you with its dual-ended brush. You've got your super fine calligraphy tip one end and a brush on the other so you can create a custom look with greatest of ease.
Price: $55 at bergdorfgoodman.com
---
8

NYX Curve Eyeliner

I wish more makeup brands make ergonomically designed beauty products! NYX's Curve Eyeliner comes in a unique curve shape so you it makes lining eyes comfy, precise and easy. The clean, long-lasting formula, easy-to-use handle and felt tip makes lining eyes virtually goof proof!
Price: $15 at shop.nordstrom.com
---
9

Marc Jacobs Beauty Magic Marc'er Precision Pen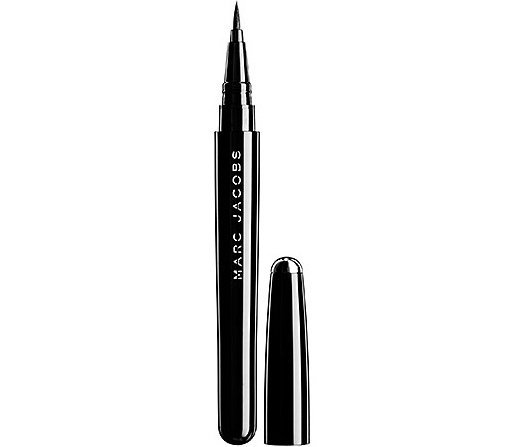 Is there anything Marc Jacobs can't do? His makeup line garnered tons of rave reviews from beauty editors and beauty addicts alike. One of his most highly rated products is the Marc'er Precision Pen. It only comes in one shade, however the color was formulated to be the blackest and shiniest on the market so it's far from ordinary!
Price: $30 at sephora.com
---
10

Kat Von D Tattoo Liner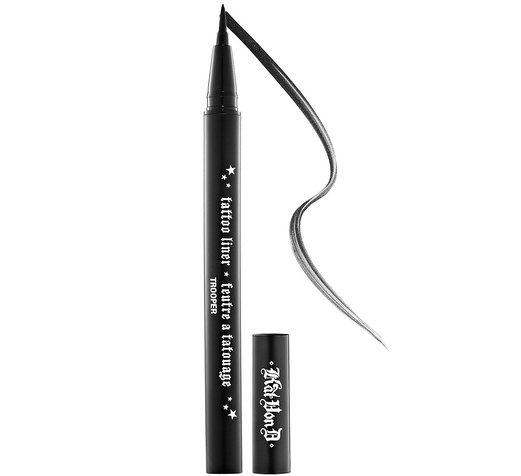 Kat Von D's Tattoo Liner separates itself from the pack by its innovative tip and long-wearing formula. It's fade-, melt-, crack-, and run-proof so it's like wearing a temporary tattoo. The thin, flexible tip makes smooth, precise lines so you can create the thinnest and thickest of lines without any skipping.
Price: $18 at sephora.com
---
11

Maybelline Stiletto Liquid Eyeliner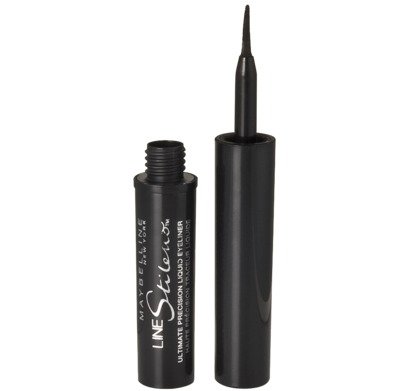 Give your eyes the ultimate in comfort and control with Maybelline's Stiletto Liquid Eyeliner. The soft, flexible tip makes it easy to experiment with different looks and leaves the most precise, clean lines. It glides on smooth and dark making it very easy on the eyes.
Price: $5.99 at target.com
---
12

Revlon ColorStay Liquid Liner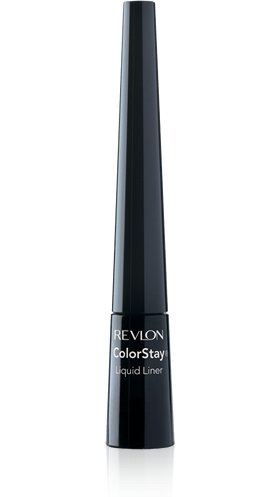 I love Revlon's ColorStay line because it offers long-wearing color that's just as good, if not better, than many of the higher end brands. The liquid liner comes in a shorter brush than most of the other liquid liners on this list, but it's the budge-proof formula that's enriched with Vitamin E and aloe that makes it stand out.
Price: $4.99 at target.com
---
13

L'Oreal Paris Studio Secrets Pro Brush Tip Liquid Eyeliner
L'Oreal's Pro Brush Tip Liquid Eyeliner features a soft, flexible brush that makes dramatic and sleek lines simple to create. It's water-resistant, smudge-proof and highly pigmented so it really makes eyes stand out and shine!
Price: $7.09 at drugstore.com
Which liquid liner tickled your fancy? Depending on what your eyeliner preferences are, there's a little something that everyone can use here. I love how there are so many different types of brushes, colors and formulas so you can achieve so many different looks with one simple beauty product!
More
---
Comments
Popular
Recent