This fall, bold, dramatic eyes are the thing and so is adding in some metallic eyeliner to your everyday routine! Adding to the drama is an entire rainbow of vivid metallic eyeliners, from the hottest pinks to the inkiest blacks. If you're looking for a metallic eyeliner, but are not sure where to look, check out these shades by these brands, all of them available at Sephora and Ulta shops. Which of these metallic eyeliners will you lust after? Let's have a look.
---
1

Forest Green - NARS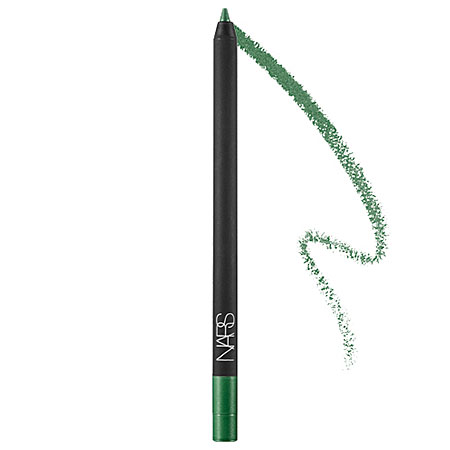 If you have green eyes, your first inclination might be to try a plum-hued metallic eyeliner, but this one's a good option, too. It's a deep, rich green color called "Rue de Rivoli" with loads of metallic flake to call attention to your pretty eyes. I love that it's smudge-proof, and that it lasts for up to 12 hours.
---
2

Jet Black - Buxom

This fall, bold black eyeliner is totally on-trend, and this black metallic eyeliner by Buxom (called Black Jasper) is just the liner to help you get the look. It's formulated to be so gentle, you can wear it on the inside rim of your eye… though it looks gorgeous along your lash line, too.
---
3

Bronze - Stila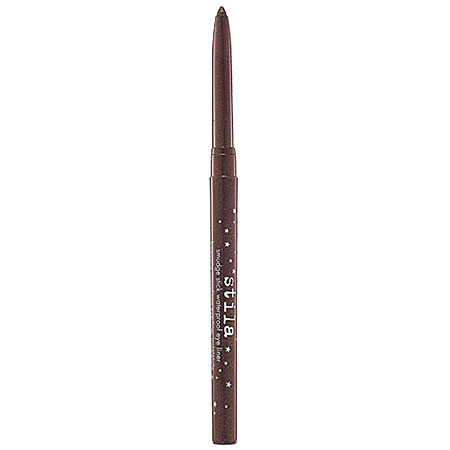 If you want the look of metallic eyeliner, but the long-lasting effect of water-proof eyeliner, then this is the liner for you. It's lush and exotic, with a range of hues (most of them vibrant blues). This one's my favorite, the color of a copper penny, called Lionfish. It's ideal for blue eyes.
---
4

Hot Pink - Make up for Ever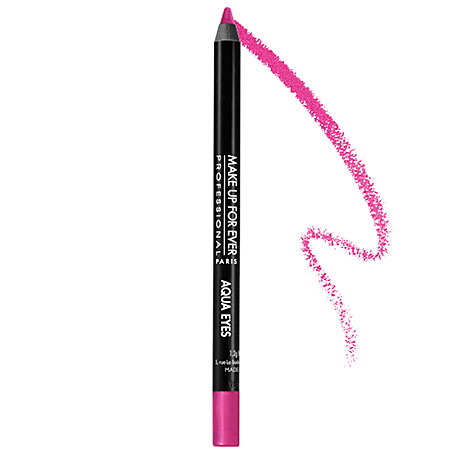 This metallic eyeliner is so versatile, you can use it as an eyeshadow, too. It glides on with ease, and is designed to stay put, without smudging or clumping, all day long. I love to layer this brilliant pink with another more neutral liner. The color is appropriately named Fuchsia Pink.
---
5

Deep Purple - Smashbox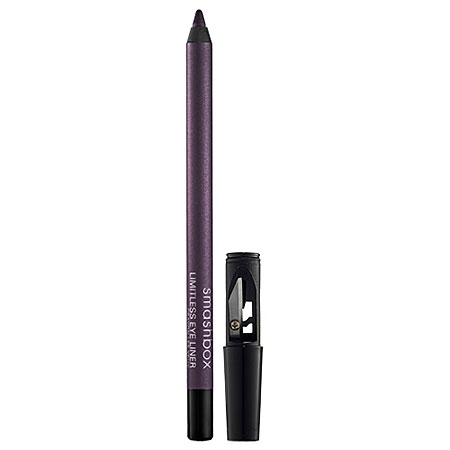 I have green eyes, so this is my go-to metallic eyeliner, called Black Violet. It's water-proof, but still silky-smooth, because it's made with Vitamin E and jojoba oil. My favorite feature, though, is the built-in sharpener, so I can have perfect, precise lines, anytime, anywhere.
---
6

Silver Grey - Tarte

Made with Amazonian clay to nourish your delicate eye area, this metallic eyeliner also comes in a rainbow of colors, but this silvery-grey metallic eyeliner called Smoke is by far my favorite. It adds a layer of drama to smoky eyes, or can be worn to add subtle shimmer if you apply it over your neutral shadow.
---
7

Bright Blue – Urban Decay

If you have brown eyes, then this metallic liner was made to make them smolder! A thin line along your lashes adds a pop of color that will bring out your eyes, and show the world that brown eyes are golden and gorgeous! No wonder this color is called Electric!

With so many gorgeous, eye-catching metallic eyeliners to choose from, which hues will you use to accentuate your eyes or add a little unexpected pop of color? I love the deep purples and bright blues, but which are your favorites, and how will you wear them?

Top Image Source: napoleonperdis.com
More
Popular
Recent