Weird makeup trends often start on the designer runways, where everything is at the height of haute! Lately, we've been seeing a lot of embellishment and exaggerated color on the runways. However, when you translate these strange makeup looks into the everyday, they're not always a hit. Unless you're headed to a costume party, these are a few of the weirder makeup trends that are best left on the runway.
---
1

Blinged out Brows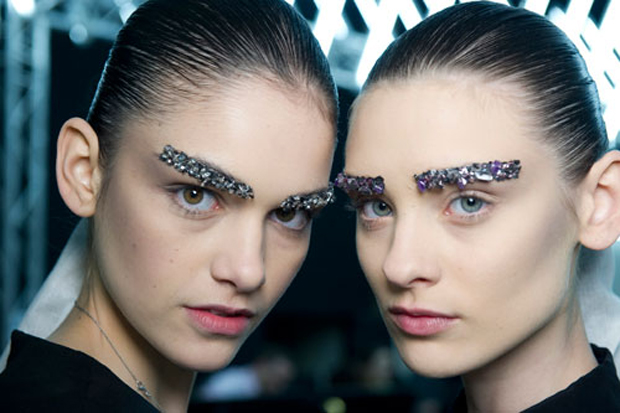 Bold eyebrows have dominated beauty looks for a while now, but recently embellished eyebrows have been taking center stage. From Chanel's embellished brows to Fendi's silver and gold leaf creations, blinged out brows are definitely a thing. This is one of those weird makeup trends that look incredible on the runways but just plain awkward in everyday situations.
2

Pink Eye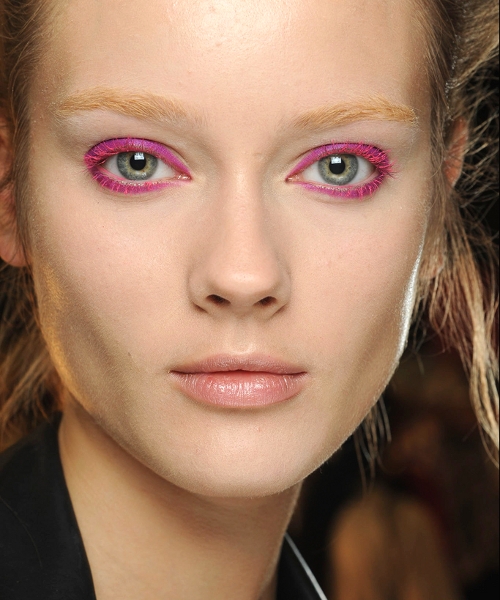 Hot pink lids and lashes really made a statement at Donna Karan's spring 2013 show at New York Fashion Week. However, chances are if you try this look at home, you're just going to end up looking like you have a serious case of pink eye. Best left to the professionals, I'd say. Otherwise people might think you're contagious.
Anisha
with pink around looks like some kind of eye sickn...
---
3

Face Stickers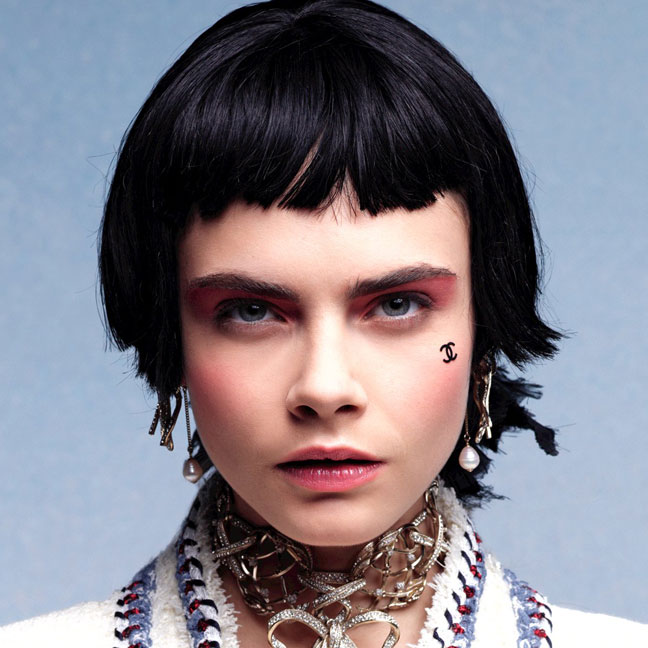 It probably all started with those Chanel face stickers, but now more extravagant lace-like stickers are proving to be at the fore of fashion. For someone who prefers a minimalist approach to beauty, this is one of those weird makeup trends I'd leave well and truly alone. It might be fun when you're in high school, but not so much now.
---
4

Color Blocked Makeup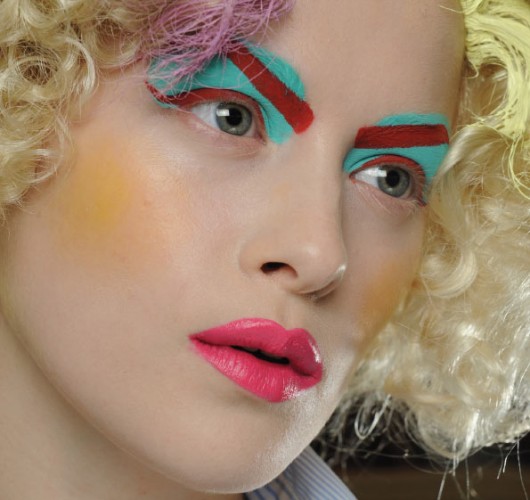 Color blocking clothes is one trend that really took off recently, but how does it translate to makeup? Well, designers such as Vivienne Westwood and Meadham Kirchhoff seem to think it's a hit but I'm not so convinced. It looks interesting on the runway, but in everyday situations, it's one of the weirder makeup trends to avoid.
---
5

Bleached Brows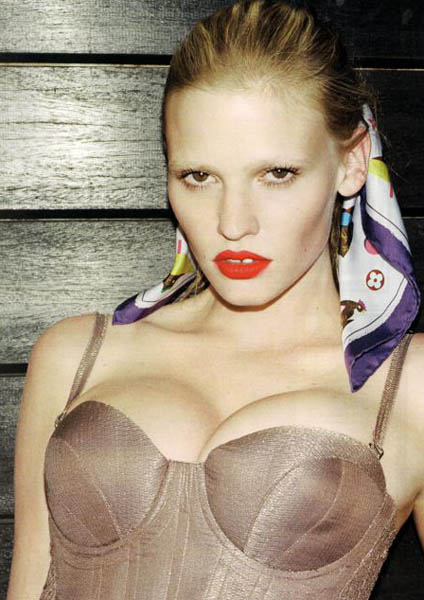 It seems like brows are getting a lot of attention lately. One look that is dominating many of the designer runways is bleached out brows. Like many of these weird makeup trends, while they may look appealing on the runway, they may not always translate into the everyday. Not to mention bleaching your brows can be dangerous stuff when not done in the hands of a professional!
---
6

Blue Lips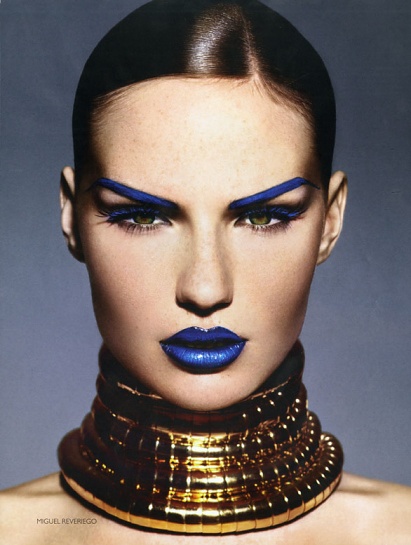 If you look back to the Fall 2012 runways, it'd seem that bright blue lips were having a moment. This makeup trend was embraced by designers such as Jeremy Scott, Richard Nicoll, and Richard Chai Love who all sent models down the runway sporting blue lipstick. You might try it as a funky nighttime look on a special occasion, but otherwise...
---
7

Brazen Blusher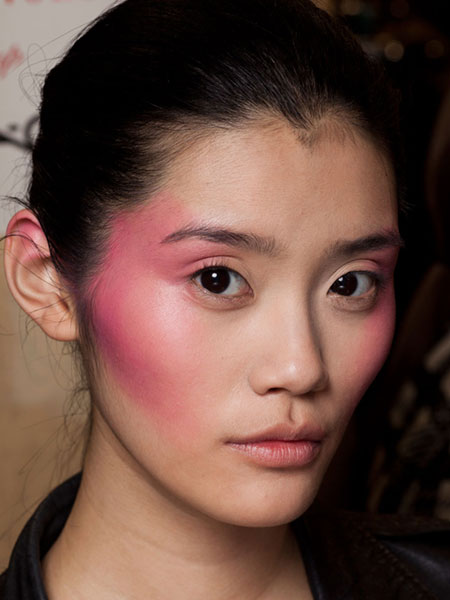 Makeup artists seem to be ditching the less is more rule when it comes to applying blush. Application is not always limited to the cheeks either, with the eyes and forehead all prone to the blush brush. From all-over pink eyes at Chanel's Cruise collections to A.F. Vandevorst's Fall 2012 beauty looks, who knew that overdosing on the blusher could be so high fashion?
These are just a few weird makeup trends that have taken centre stage in recent years. Would you be daring enough to try any of these makeup looks? What weird makeup trend do you think is best left on the runways?
Top Image Source:lolaeve.blogspot.in
---
Comments
Popular
Related
Recent