When we think of spring makeup we normally think of pretty, clean, light colors. But, hold on tight. These spring makeup trends will cast a whole new light on what you knew before. From primary painted colors to a beautiful orange lip, we'll give you ways that you can dip you toe in and try out these new spring makeup trends.
---
1

Color Me Beautiful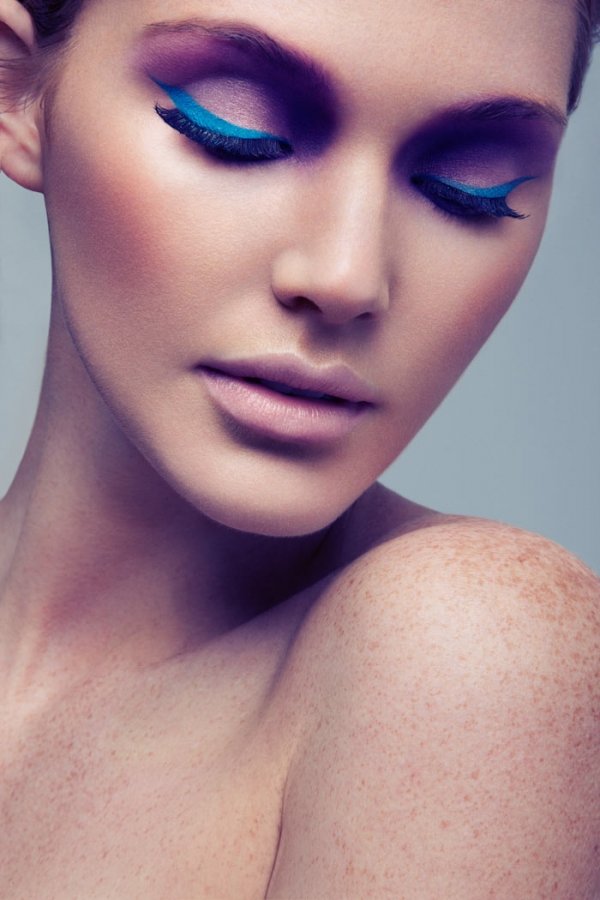 Spring makeup is live and in color this year with primary colors of blue, red, yellow and orange taking center stage. If you're not trying to achieve Lady Gaga status, try a cobalt blue gel liner on a clean eyelid with a pale pink cheek and red glossy lip. For nighttime, liven up your eyes by adding a sweep of pale yellow shadow to your lid and blend up into the crease.
---
2

So Fresh and so Clean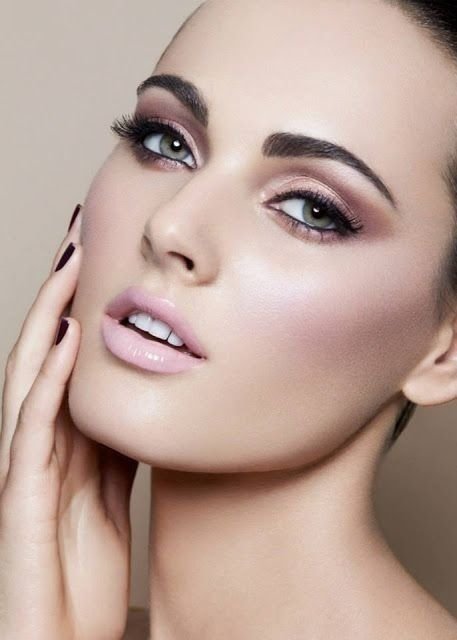 Runways were graced this spring with classically fresh faces. Using a BB cream or sheer foundation blend into skin until even. Place a translucent loose powder on your t-zone (forehead, nose and chin) and over and under eyes to help mascara from smearing. Play up your lashes using an eyelash curler and multiple layers of mascara on top lashes. Leave bottom lashes bare to create a cleaner looking eye. Try out a cream blush in orange or even spring's favorite new color, orchid, and blend into the apples of your cheeks. Add a swipe of tinted lip balm or pink gloss and go!
---
3

White out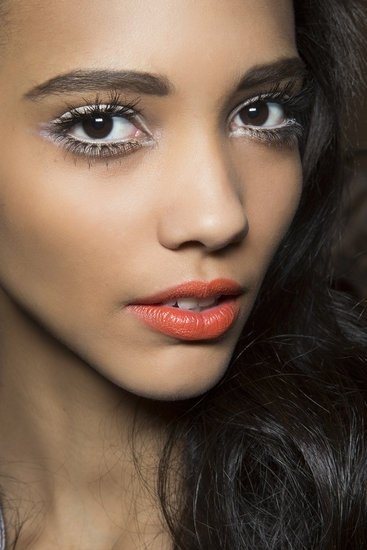 While smokey eyes are always popular, surprise people and try a stark white shadow on your lids or as an eyeliner. Your eyes will pop with multiple layers of white shadow brushed up and into your eyebrows. Use a jet-black mascara on your top and bottom lashes that will create contrast. Or, line your lids with white eyeliner to create a punk version.
---
4

Orchid is the New Pink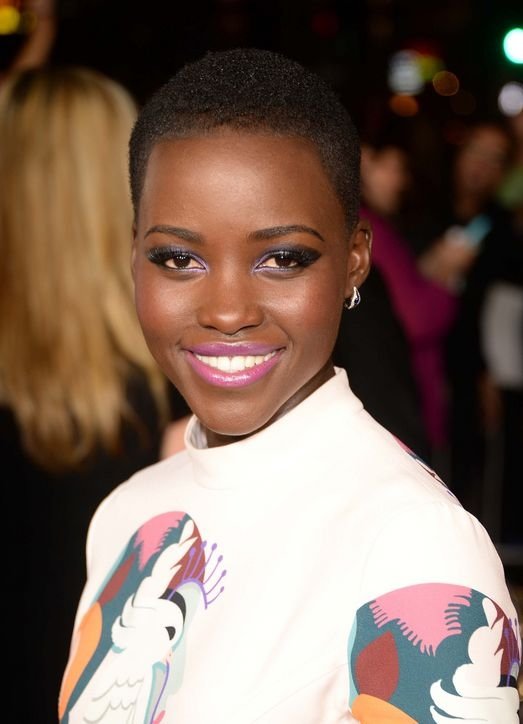 Orchid is so the new pink this season. It can literally be used everywhere, from sweeping shadow over your lids for a soft, romantic look, to the apples of your cheeks and lips. Be sure to find the right shade for your skin tone and don't go overboard with the color on every feature of your face. You don't want to look frozen.
---
5

Orange You Pretty?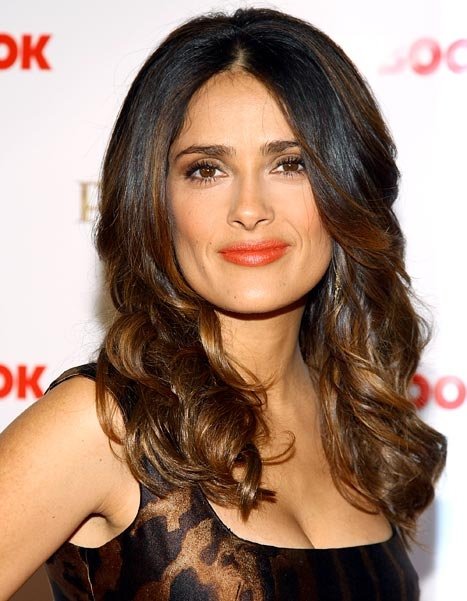 Tangerine and orange are the hot new colors for lips. Whether you want to try it as a sheer gloss or go all out and try a matte lipstick, orange is definitely the new color to try. Try starting with a gloss for daytime. As it fades switch over into a lipstick for night. Keep your makeup sheer and light and let your lips take center stage.
---
6

Glitter Never Goes Away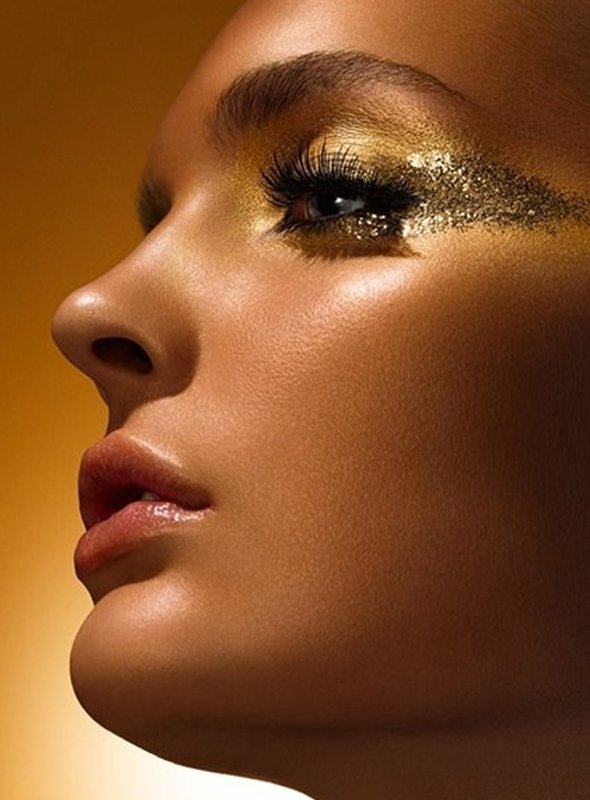 It's true whether it's a trend or it's stuck to your cheek. It's definitely back this year. Try using glitter on your lids as a way to pop your eye shadow colors. Or, use it alone on a clean eye for a subtle sparkle. Colors trends this spring are: pink, yellow, gold and orange.
---
7

Berry Lips and Brows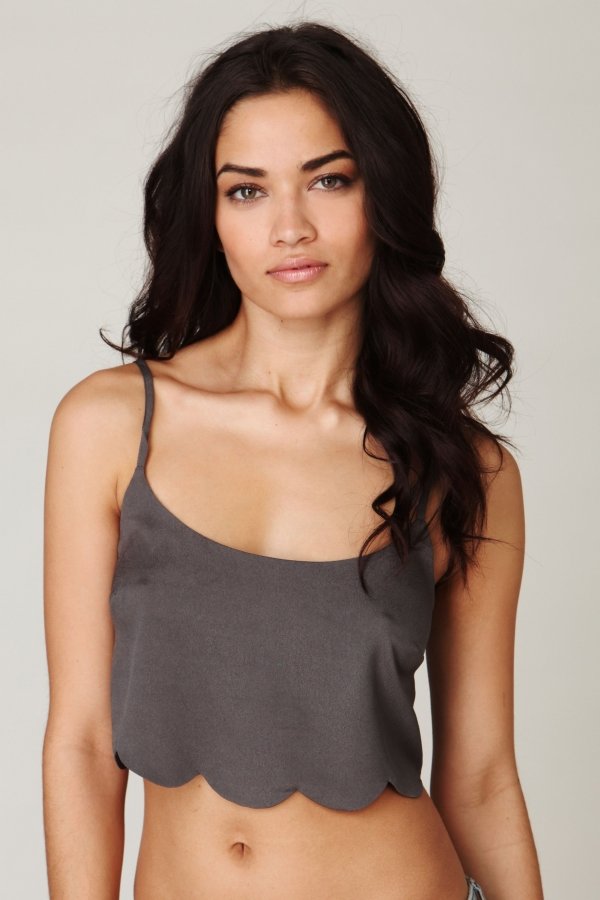 Brows are making a big statement this spring. While maintaining a good arch is always important, take a breather from your bi-weekly waxing appointments and let your brows grow. Bushy, colored in brows are in right now. Take a shadow and angle brush closest to your brow color (using a shade lighter is a safe bet to keep you from making your brows too dark and intense) and lightly brush in color. Pair that with a berry lip in cranberry, burgundy or black honey. Keep the rest of your face clean with a little bit of mascara and a hint of pink blush on the apples of your cheeks.
Trying to recreate spring makeup looks from the magazines can seem downright crazy sometimes. But, if you take each look with a grain of salt and tread lightly, you can create a look that's all your own for spring or maybe even longer. Have you played with the new spring makeup trends, yet? Leave a comment and let us know!
More
---
Comments
Popular
Recent