You've asked for it and we've answered, here are some of the very best eyeliners for brown eyes that not only will make your eyes stand out, but will make them pop! Finding eyeliners for brown eyes that actually work great and will bring out the brown in your eyes isn't the easiest thing in the world. But don't worry, all you brown-eyed babes, I got you covered with my list of eyeliners that'll make your beautiful browns pop!
---
1

Kat Von D Tattoo Liner – Dark Smoke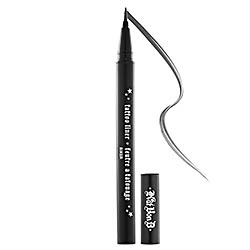 First up is all about Kat Von D! This eyeliner is ideal for anyone looking for really dramatic eyes. This is one of the eyeliners for brown eyes that can be used for other eye colors too, if you get a color that works for you! I think that the dark smoke is ideal for brown eyes, what do you girls think?
2

Sephora Collection Glitter Eyeliner – Gold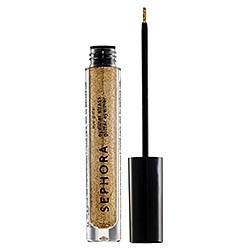 Are you looking for a little sparkle and a little shimmer? That's exactly what this eyeliner is all about! Get the gold if you really want your brown eyes to stand out! This is great for a full-out glam look and it's ideal for a date night or a night out with the girls!
---
3

Lancome Le Stylo Waterproof Long Lasting Eyeliner – Prune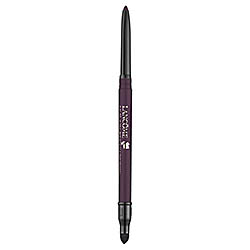 If you want an eyeliner that is not just waterproof, but an eyeliner that is going to be super long-lasting, this eyeliner is for you! It'll never smudge, never streak and never skip a beat! It's a great daytime eyeliner and even comes with a smudge stick on the bottom of it!
---
4

Dolce & Gabbana Glam Liner Intense Liquid Eyeliner – Deep Lavender Shimmer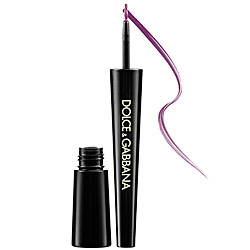 I swear that D&G comes up with some of the best eyeliner, including this amazing glam liner! It's built in with metallic shades and is proven to stay put, no matter what time of day it is! This eyeliner is also super pigmented, so you'll never have to worry about losing your color!
---
5

Smashbox Waterproof Shadow Liner – Luminous Fig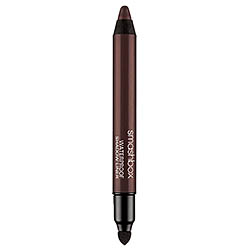 Who doesn't love a thick, thick liner? This eyeliner is long-lasting and can actually be used as an eyeshadow too! It glides on completely effortlessly and can be smudged and blended beautifully!
---
6

YSL Dessin Du Regard Waterproof – Plum Brown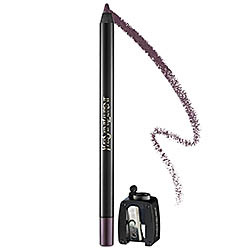 Plum brown is a huge color that can really make your brown eyes pop and stand out! This eyeliner goes on beautifully and is transfer-resistant, so you'll never have to worry about it leaving your eyes! It also has a bit of shimmer to it, so you'll be able to spice up your look easily!
---
7

Dior Liquid Eyeliner – Black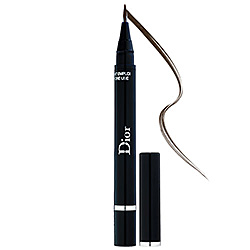 I actually love eyeliner pens that are completely controlled and that you are able to apply easily. That's what this eyeliner is all about. You control the line, it's super precise and it's absolutely beautiful once it's on. Once you try this liner, you'll never turn back!
---
8

Lancome Long Wear Calligraphy Gel Eyeliner – Dress-up Teal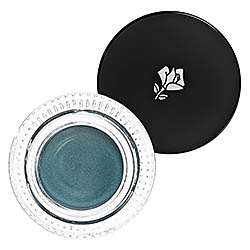 Finally, the last eyeliner that we're going to talk about is a gel eyeliner. This liner will create all kinds of looks and it lasts up to 12 hours! Give it a try in teal to really dress up your brown eyes!
So girls, these are all of my top eyeliners for brown eyes that look beautiful on and will make your eyes pop! Do you have anymore eyeliners that you use? Give 'em up!
---
Comments
Popular
Related
Recent