Do you ever see bold lip colors in beauty editorials and wonder if you should give them a try? I'm all for experimenting with makeup and I think all of us should try some daring lip color at one point in our lives! Whether you love to rock a boldly painted lip on the regular or you're just toying with the idea of wearing an unusual hue of lipstick, this guide of 7 bold lip colors can help give you some ideas on which shade to try!
Table of contents:
1

Obsessive Compulsive Cosmetics Matte Lip Tar in RX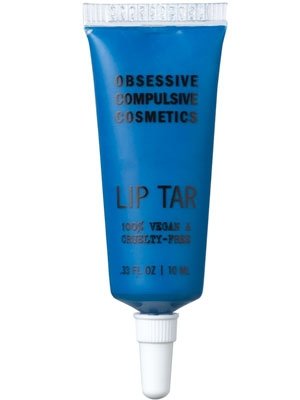 When I think of bold lip colors, OCC lip tars immediately come to mind for me. I mean, they've got just about every color of the rainbow in one of the lip tar formulas. RX is described as a true cyan blue and looks quite intimidating, but with the right makeup, is very striking and just screams for your lips to be noticed. This lip color pairs well with minimal or bold, colorful eye makeup. Remember, makeup is all about having fun!
2

Illamasqua Lipstick in Kontrol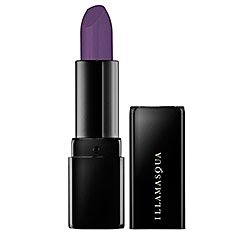 This is another gorgeous lip color that isn't for the non-experimental makeup maven. Kontrol is a matte deep lavender that is very pretty and undeniably purple! You don't have to wear other purple makeup shades in order for this color to work. It looks quite flattering with very simple eye makeup and strong brows. If you want an alternative to dark berry colors, give Kontrol a shot.
3

M.a.C. Lipstick in Morange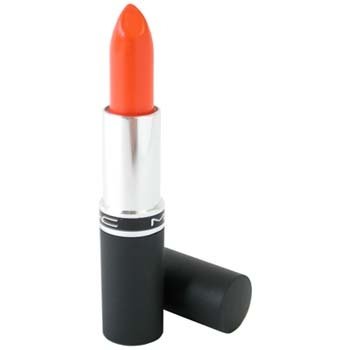 M.A.C. lipsticks have a huge range of shades that suits just about everyone. M.A.C. calls Morange a loudmouth orange that is intense and daring, but not such an unusual color that you'd have a hard time wearing it. If you're new to bold lip colors, Morange might be a good starter shade to get you going. This lip shade flatters all kinds of skin tones and is much brighter than it appears in the tube.
4

Make up for Ever Rouge Artist Intense Lipstick in Satin Black

I know Halloween is over, but that doesn't mean we can't have fun with crazy lip colors! Satin black is very creamy and glossy and in my opinion looks bewitchingly beautiful. Sure it might conjure up images of spells and witches, but if you frequently wear dark lip colors and just crave a change from your regular deep maroons and plums, Satin Black could be a great alternative.
5

Lime Crime Opaque Lipstick in New Yolk City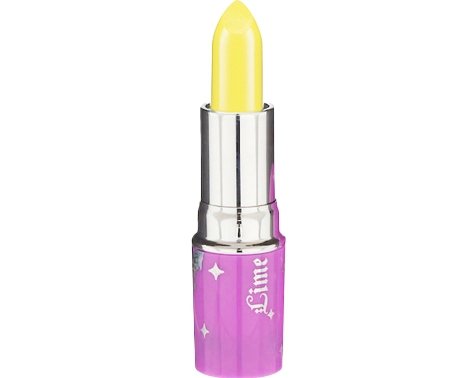 Paint your lips the color of sunshine with Lime Crime's New Yolk City. This muted banana-colored lipstick is packed with pigment and is certainly not for the woman who doesn't want all eyes on her. This bold lipstick appears almost a pastel yellow and would be a fab shade to wear in the spring or even the summer.
6

Ka'oir Lipstick in Golden Goddess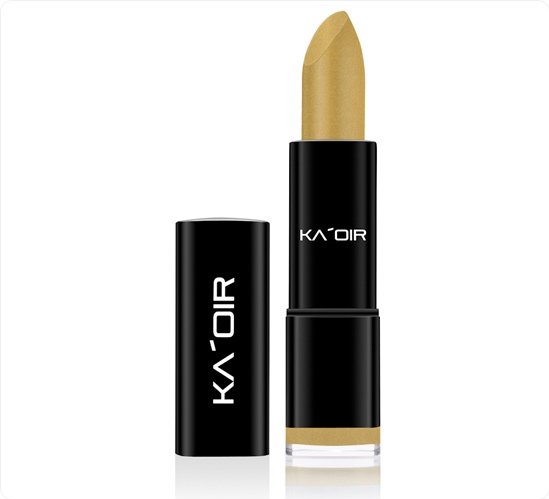 Yes ladies, this is in fact a gold lipstick. If you're obsessed with the precious metal and want your lips to be gilded in gold, you need Golden Goddess in your life. This is the ideal lipstick to make your lips pop at any party you go to this year. You really cannot find a bolder, more festive lip color than this one!
7

Lipstick Queen Lipstick in Hello Sailor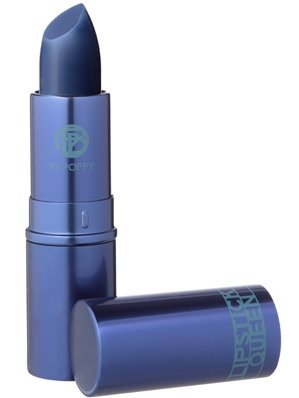 This bold lipstick might appear a bit scary in the tube, but guess what? It actually turns a pretty raspberry color with just a hint of blue once you swipe it on your lips. With Hello Sailor, you can enjoy shocking your friends and co-workers, but end up with a very safe yet alluring berry-colored lip.
What do you think of these bold lipsticks, would you ever give them a try? Some of these colors just won't cut it in a conservative office, but once office hours are over you can certainly bring out your wild side with just a swipe of one of these intense lip colors!
Please rate this article