Do you like wearing the bold cat eye look on your eyes but are getting tired of the same old thing? I hear ya! Wearing the cat eye look can be uber glamorous but doing the same winged liner the same way every day gets boring and stale! What's a girl to do? Easy,change the way you do your eyeliner to freshen things up! Check out these 7 creative ways to rock the cat eye and refresh your eye makeup!
---
1

Pop of Color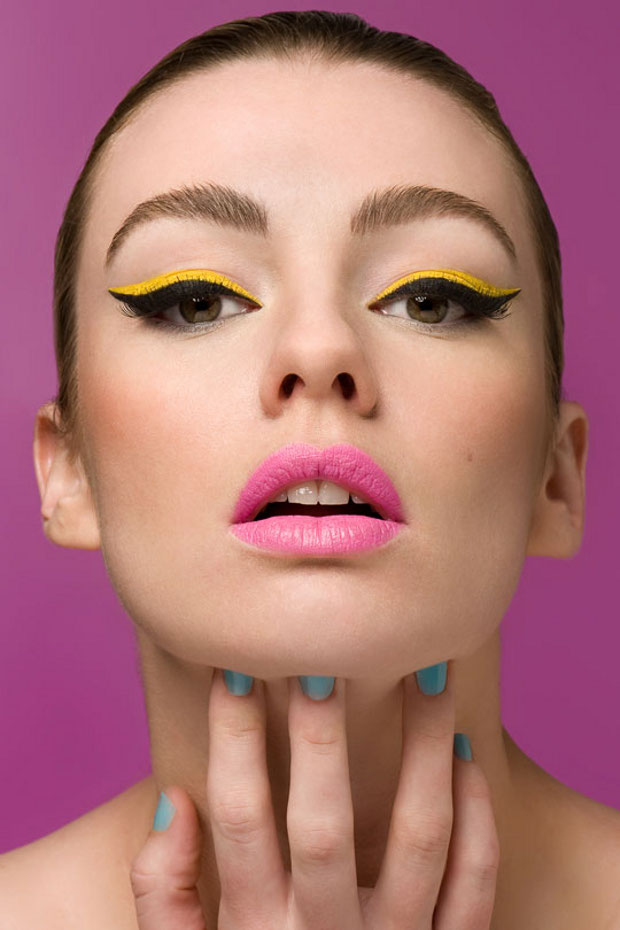 When you're looking for different ways to wear the cat eye look, don't overlook color! A fun and easy way to change up a look is to switch colors. Are you loyal to jet black? Why not try navy or plum? If you already wear different liner colors, try using a different type of liner. There are different types of brushes and formulas of liners and they could make all the difference in the way do your makeup!
2

Ombre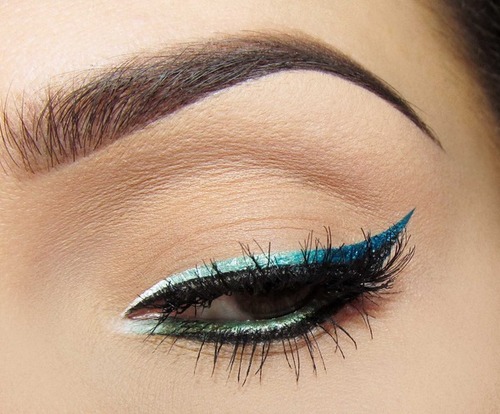 We do the ombre look on our hair, lips and nails so why not use it in our eye makeup?! First, grab two different colors of eye liner. Next, apply the lighter color starting on the inner corner to a little over halfway across your lash line. Then, finish the line using the darker color and wing it out at the end. If you're using pencil liners, you can blend the two colors where they meet to get a pretty blended effect!
---
3

Flick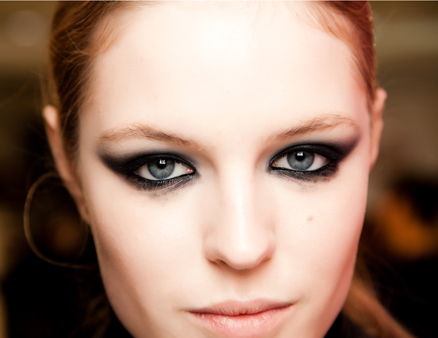 A super cool way to wear the cat eye with a twist is to flick the outer corners. You know how you normally stop the wing at the outer edge of your eye? Well don't stop there! Take the wing out past the outer edge of your eye and brush your eyeliner to outline the complete outer corner of your crease. It might sound weird but it's a simple trick to add some drama to your eyes!
---
4

Retro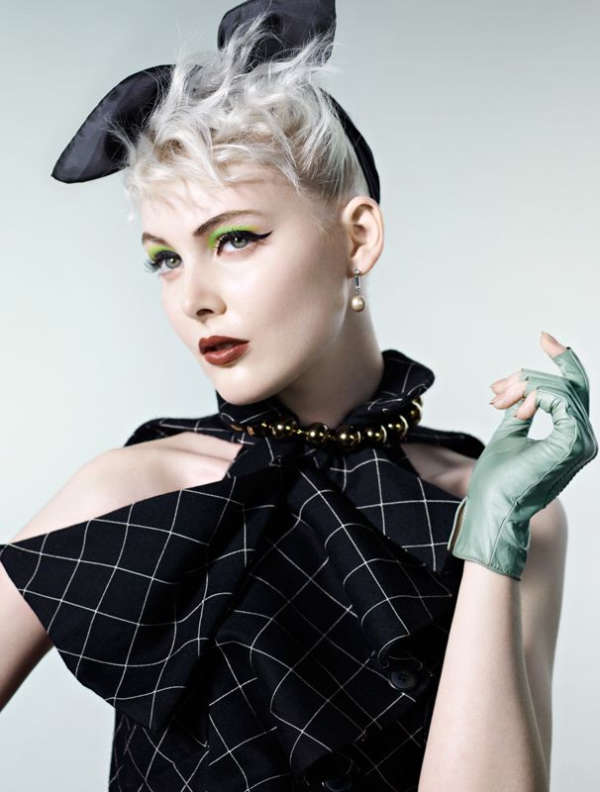 Channel your inner pin-up girl! Grab your liquid liner and draw a line on the outer corner of your upper lashline. Keep lining your lashline towards the inner corner while making the line thinner as you go along (you can start with the inner eye if that's easier). Next, make a dot where you want the wing and repeat on the other side, making sure the dots are symmetrical. Now, get back to the outer corner of your eye and start working into the eye by slowing increasing the thickness of the wing on the outer eye.
---
5

Disconnected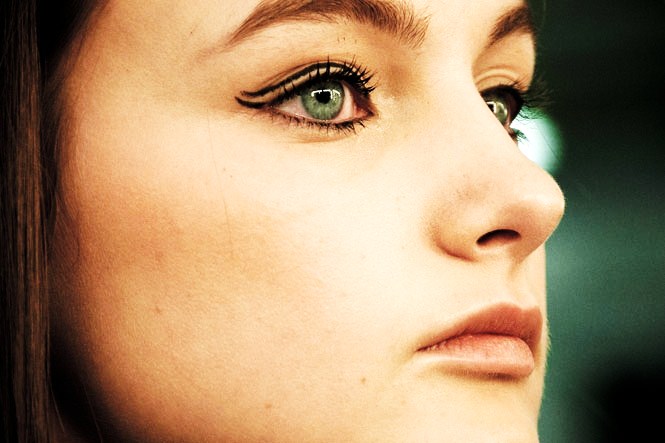 If you want try a more daring look, try doing a disconnected cat eye. This cat eye look is simple yet stunning and is a fine departure from your everyday eye makeup. Using a liquid or pencil eye liner, draw a thin line on your upper lash line. Next, draw another thin line above the line you just drew on your upper lash line so you have two separate lines on your eyelid. How chic is that?!
---
6

Double Winged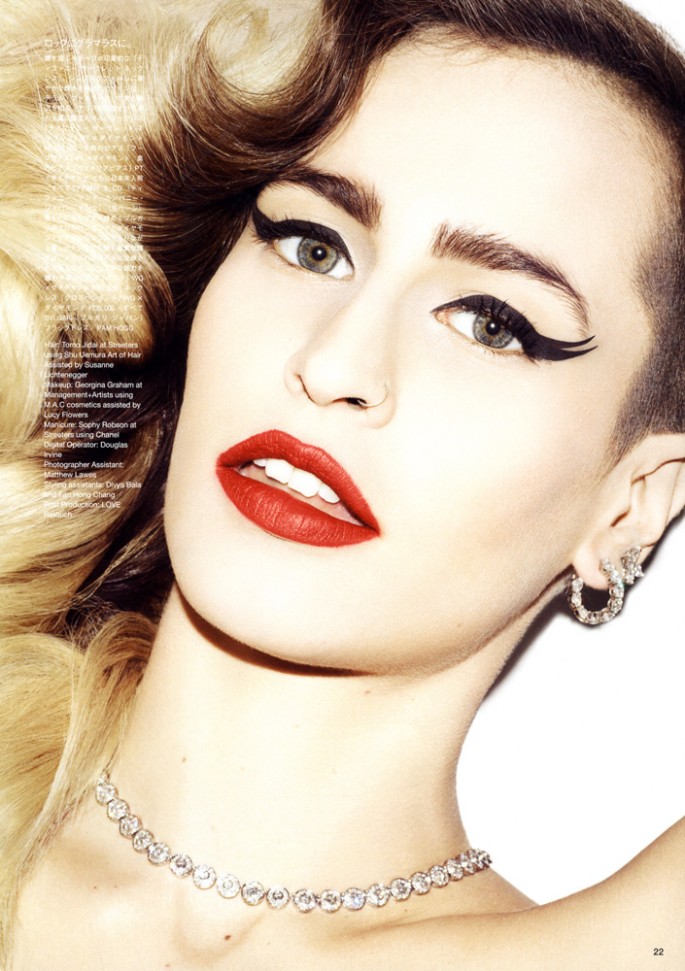 Update your everyday eye makeup by adding another wing to your eye liner! If you already do a winged eye look, just add another wing or even two to create a unique yet very wearable look. Double winged eyes can look really cute because the wings can appear like long lashes. But they can also look really edgy if you extend the liner on your water line to create your second wing a la Kim Kardashian!
---
7

Supersized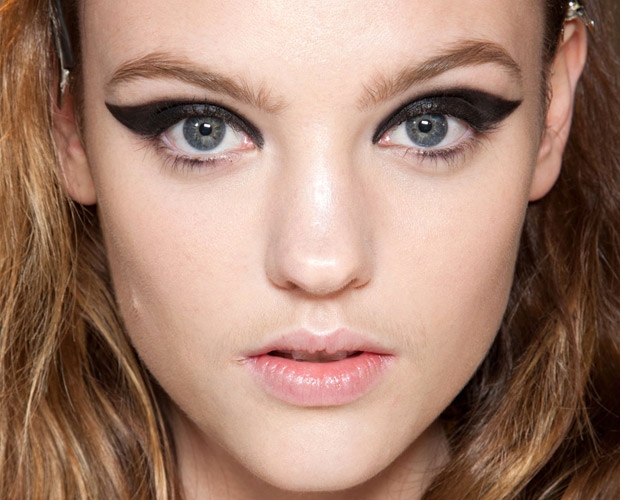 This next eye makeup look is perfect for going out with girlfriends or any time you want a really bold look that'll turn heads! Ditch the demure cat eye and try sporting an exaggerated cat eye that extends above your eyelids and out towards your temples. This look is best achieved with gel liner so get your eyeliner brush out and start lining your eyes and use tape or a business card to help you draw your supersized wing. Finish it all up by filling it all in and you're set!
Wearing cat eye or winged eyeliner is a classically pretty look but we can always update it and tailor it to fit our beauty needs! The main thing to remember about wearing cat eyes is that it takes practice so even if you don't achieve your ideal look the first few times, don't give up! Do you liked to wear winged eyeliner? Do you wear a variation of the classic cat eye?
---
Comments
Popular
Related
Recent