Eye Makeup Tips: 7 Ways to Play up Your Eyes ...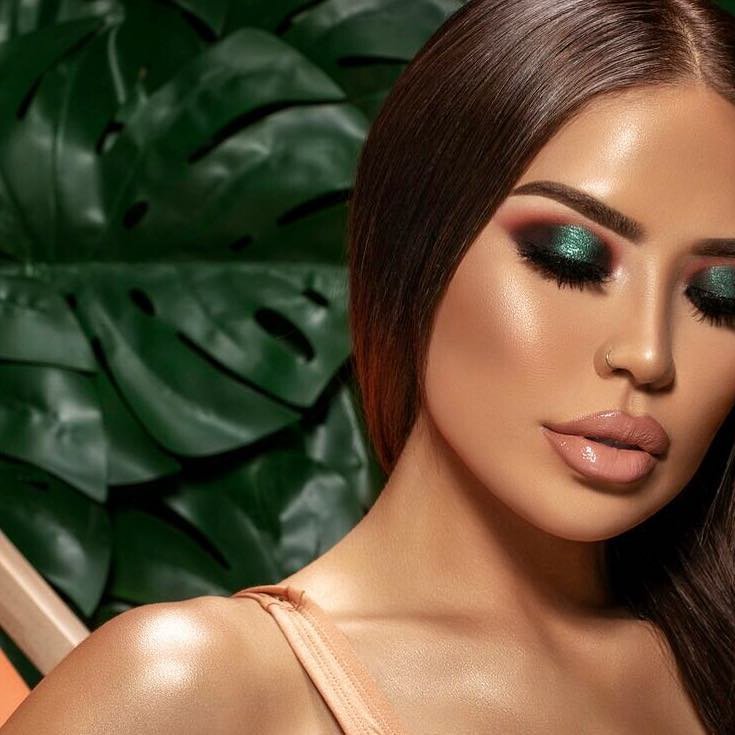 Eye Makeup Tips always come in handy, whether you need some advice on something simple or want to learn a new trend. I've only recently started wearing eye makeup, more than just eyeliner and mascara, and wow, is it fun! Now I'm all over the web and at the MAC counter, looking for really cool eye makeup tips. The girls at the MAC counter are always willing to oblige, and YouTube has so many helpful videos, I gathered the best advice and made this list just for you. Here are a few eye makeup tips, all about ways to play up your eyes.
This is the most basic of eye makeup tips: know your palette. If you have brown eyes, use blue hues. If you have green eyes, go for violets. If you have blue eyes, use bronzes and coppers. These colors will make your eyes pop!
One of the best ways to play up your eyes is to add a little subtle (or not-so-subtle) layer of glitter over your eye makeup. You just have to be careful about going too over the top! Go for a little shimmer during the day and get a little bolder for evenings out.
There are so many serums and mascaras and even spa treatments that will help you grow, and keep, fuller, longer, more gorgeous lashes... can you think of a better way to play up your eyes? This is one eye makeup tip you'll have to try, for sure!
Experimenting with eye makeup and eye makeup tips can be fun, but only if you're willing to be bold! Try a color or a palette or an effect you don't normally use, and see what you think! While not everything you try will be suited for the office or for the club, it'll be fun!
I'm pretty brand loyal (MAC!) but I like to mix and match too. If MAC doesn't offer the exact hue I'm looking for, I'll stray to something else, and sometimes mixing and matching makeup and effects is a great way to play up your eyes!
If you really want to play up your eyes, be sure to minimize your makeup elsewhere. If you're trying to play up your eyes, and lips, and skin, then chances are, you'll just look over-done. To play up your eyes, wear more modest lip stick and don't go overboard on the blush or bronzer.
If my eye makeup tips aren't extensive enough for you (there are only seven items here, right?), then feel free to consult a pro, someone you know can be trusted. I'm sure they'll have many more tips, most of which work nicely with these starter points.
Eye makeup tips can help you perfect a favorite look or flawlessly pull off something new, all while making sure that you're using the most flattering colors and designs! With so many super-cool and helpful eye makeup tips on this list, all of them garnered from the MAC girls, Sephora and from YouTube experts, your eyes will look amazing! I know I'm having loads of fun experimenting, and I've got looks for every occasion! Which of these eye makeup tips will you use to play up your eyes first? Or do you have another tip to share?
Top Image Source: weheartit.com
{{#comments_count}} Show Commnents ({{comments_count}}) {{/comments_count}}