Too terrified to look at the mess on your vanity? You're not alone ladies! Making one or two of these DIY makeup brush holders (that also can be used as cosmetic holders) will surely make your life so much easier. In fact, this craft project might just help you in your search for that earring you lost months ago. Of course, a makeup brush holder will also help make your daily makeup routine much shorter.
---
1

Magnetic Board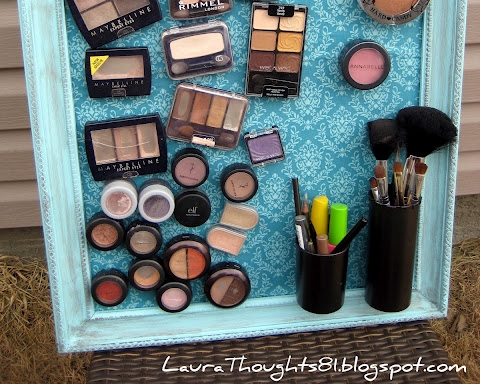 If you do a search of** DIY makeup organizers,** this is one of the top results. It's not surprising really because this is all sorts of clever and wonderful. The great thing about this is that you will have all your products on display. I love the addition of caddies for the brushes and lip glosses. Another reason why this is a fantastic craft project is the fact that it is easy to make. Try organizing your brushes on them in order of use too!
2

Beads in a Jar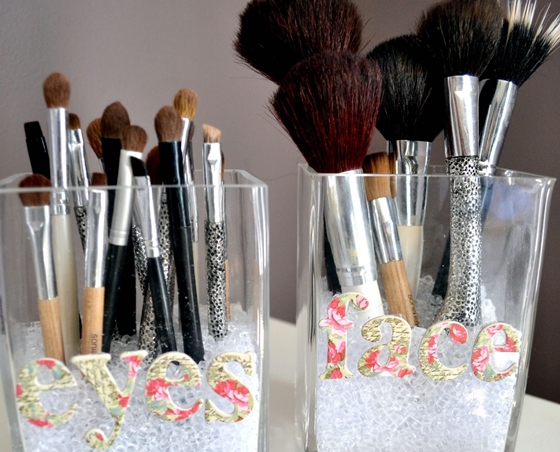 This one is very easy as well. Basically, you get two clear jars, fill them with clear beads, and add label. The last part is essential if you want to save time every morning. Design variation: use coffee beans or aquarium stones. You may want to check if the stones will scratch your pricey brushes first, though.
---
3

Hanging Jars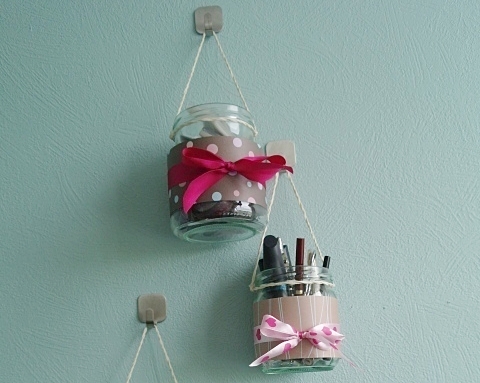 Got mason jars? They might just be the right materials that will help your organize your makeup. Find inspiration from Marianne's idea. I like that she wrapped the jars but you can leave yours "naked." Another way to go about this is to nail hose clamps to a piece of wood and use said clamps to hang the jars.
---
4

Branch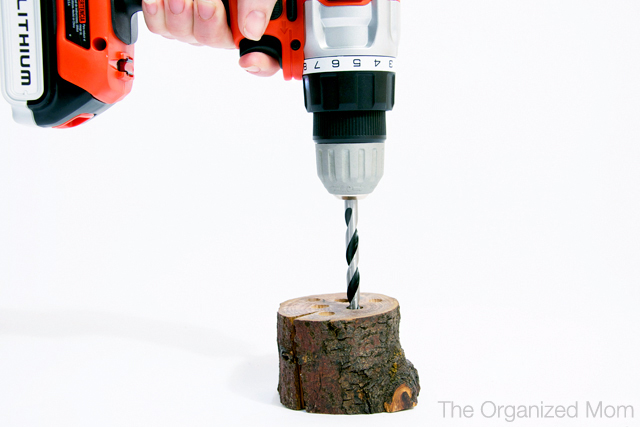 I had to include this in this list of clever DIY makeup organizers because it is so easy and cheap to make. In fact, it is possible that you will not have to spend a single cent on this.
---
5

Roll-up Makeup Brush Case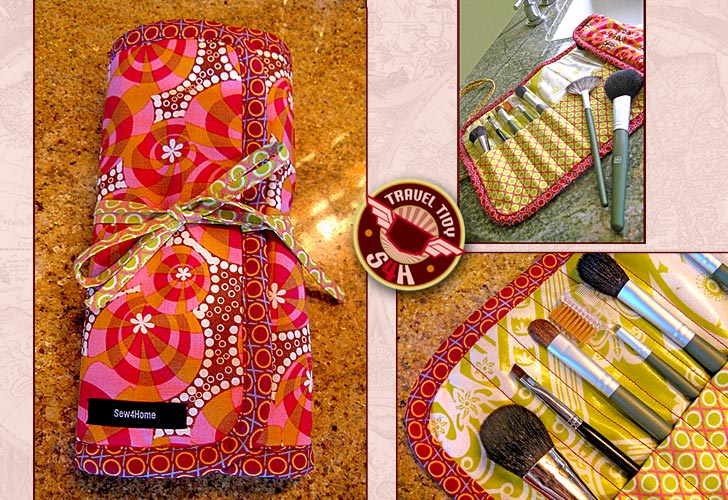 This DIY makeup storage idea will involve your sewing machine. I like this because you can get quite creative with the fabrics. This is also fantastic for bringing your favorite brushes with you wherever work or wanderlust may take you. Design variation: sew square pockets for makeup. Of course, you can also sew a makeup pouch in matching fabrics.
---
6

Floral Foam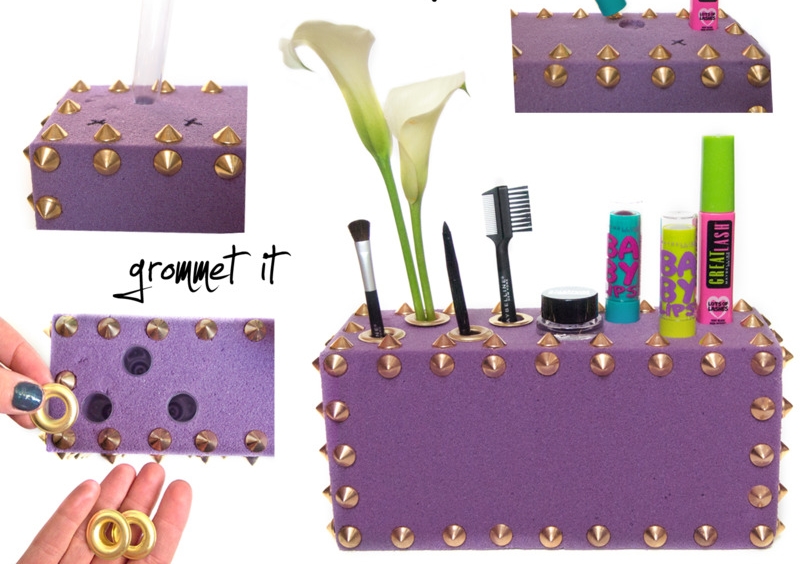 What a fun color! Floral foam comes in many colors so you get to create a DIY makeup organizer that will beautifully fit the theme of your bathroom or bedroom. Instead of using gold studs, you can go for other types of embellishments, too. How about charms, laces, or even strips of fabric?
---
7

Hanging Pockets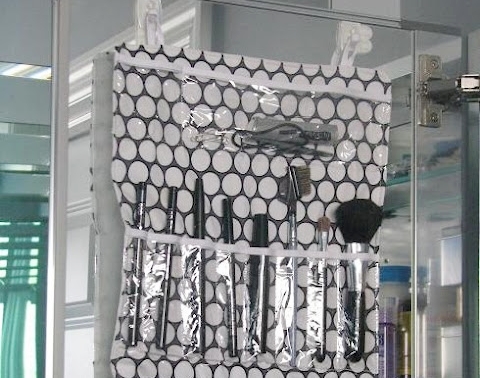 This is one of the more creative makeup brush holders that you can do. I like this idea because you can choose your own fabric. You can also assemble the pockets according to the products that you use. You can even create this in a way that will be easy to roll up and take with you on trips.
Which of these makeup brush holders do you like the best? Number 7 is top of my list cause I'm constantly losing them in my drawer!
---
Comments
Popular
Related
Recent