There's one thing that we often forget when it comes to makeup – that we need the right accessories to make the most of our cosmetics. Funnily enough, we think nothing of spending $20 on a lipstick, yet wouldn't dream of spending that much on a brush. The correct tools will help us make the most of our products, so here are some essential makeup accessories.
1

Tweezerman Tweezers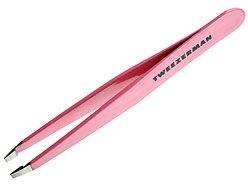 Price: $20 at sephora.com
A pair of perfectly groomed brows frames a face, and for that we need a pair of really good tweezers. Cheap ones simply won't do the job, so invest in a quality pair. Tweezerman are regarded by makeup artists as a top brand – and they should know!
2

Shisheido Eyelash Curlers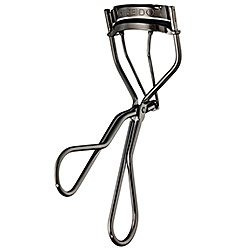 Price: $19 at sephora.com
Another essential for perfect peepers is a pair of eyelash curlers. Again, it's not worth wasting money on a cheap pair – a good set will enhance the use of mascara and make your eyes look amazing. Once you've got the knack, you'll wonder how you ever managed without them.
3

Cosmetic Case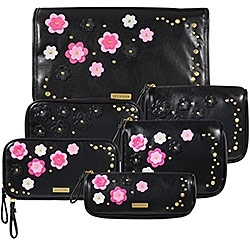 Price: $7 at sephora.com
A makeup bag has to be an essential makeup accessory, especially for travel. This limited edition bag is a bargain at just $7. It's made from faux leather with an easy-to-clean lining (which all makeup bags need), and features cute flowers. There's also a matching larger organiser.
4

Brush Set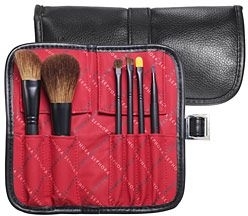 Price: $44 at sephora.com
Do you travel a lot? Then a good set of travel brushes will help you make up on the move. This set of six brushes has everything you need for eyes, lips and face. It comes in a smart wallet that will keep the brushes firmly in place.
5

Pedicure Set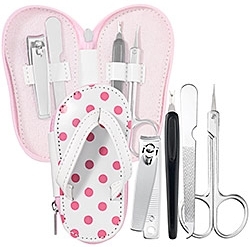 Price: $8 at sephora.com
What is the one feature we neglect most when it comes to beauty? I'd say it's our feet! Yet with summer coming up, our feet will be on display, so accessories to beautify them are essential. This pedi set in its cute little case will help you turn those tootsies into something fit to be seen
6

Compact Mirror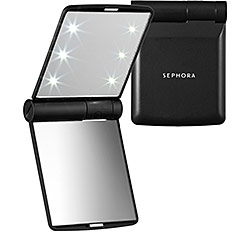 Price: $15 at sephora.com
We wouldn't get very far with makeup without a mirror, would we! So a good one is about as essential as it gets. The great thing about this compact is that as well as an ordinary mirror, it also has one with a light – how useful!
7

Nail File

Price: $28 at sephora.com
Never, ever buy cheap emery boards – it's a false economy and you'll end up with nails in poor condition. Look after them properly by investing in a quality file that will last for years and won't damage your nails. The initial investment will pay off.
8

Hairbrush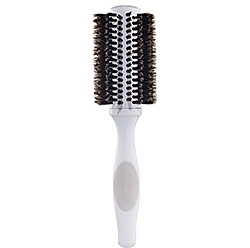 Price: $29 at sephora.com
This is something else that is often overlooked when it comes to makeup and beauty. A good hairbrush is definitely an essential beauty tool, as cheaper versions won't do the condition of your hair any good. Properly cared for and cleaned regularly, it should last a long time.
These are some of my essential makeup accessories. We all have something we can't do without, so what do you advise spending money on, and which accessory could you not live without?