You might think green makeup products are limited to the eyes, but that's not true at all. Although emerald is no longer color of the year, I think green looks gorgeous on any number of skin tones, and I love experimenting with unexpected makeup choices. While many of these green makeup products are what you'd expect – mascaras, shadows, and eyeliners – there are a few surprising picks too. Are you stylish and savvy enough to try them?
---
1

Dolce & Gabbana Classic Cream Lipstick in Smeraldo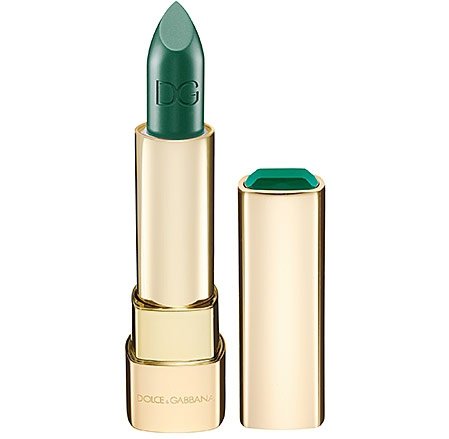 Let's start off this list of gorgeous green makeup products with something a little unexpected, a little edgy, and a little bold: lipstick. If you're daring enough to try a green lip color, go with stunning Smeraldo from the Dolce & Gabbana Sicilian Jewels collection. This icy cool color is luminous, luscious, and luxurious, perfect for a night out when you just want to try something new. At $36.00 from Sephora, it's a little expensive, but the color quality gives it high marks. You don't want to be too garish when wearing green, after all.
2

Make up for Ever Aqua Liner in Iridescent Emerald Green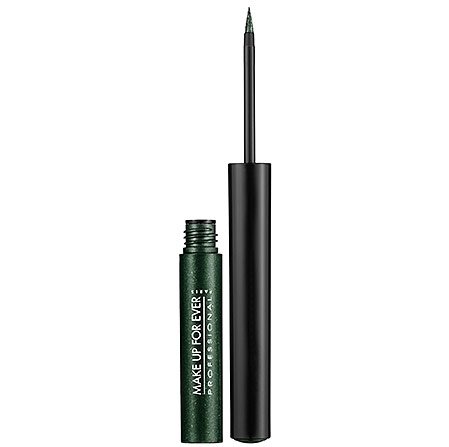 Green is a gorgeous shade for liquid eyeliners, because you'll get a smoother, sleeker line. Make Up For Ever specializes in standout colors, no matter what product you're buying. In this line, there's also a lovely blue-green if you want something that mimics oceanic shades instead. Otherwise, enjoy the slight sheen in this liquid liner, which you can get for $23.00 at Sephora.
---
3

Butter London Wink Mascara in Jaded Jack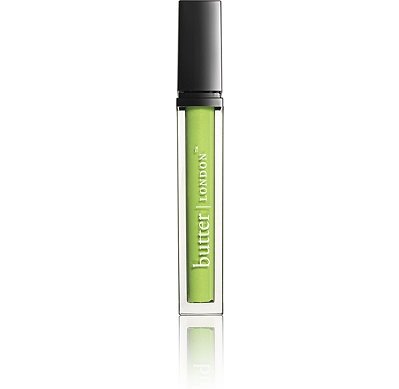 I love this option because most green mascaras are incredibly dark, so they go on looking almost black. That's a gorgeous look, but if you want something a little out of the box, might I recommend this eye-popping shade from Butter London? And I don't use that term loosely – your eyes will definitely pop in this lime-inspired jade hue. There's a whole array of products in matching colors, including eye shadow and nail polish. Grab it for $20.00 at your nearest Ulta!
---
4

Maybelline Color Tattoo in Edgy Emerald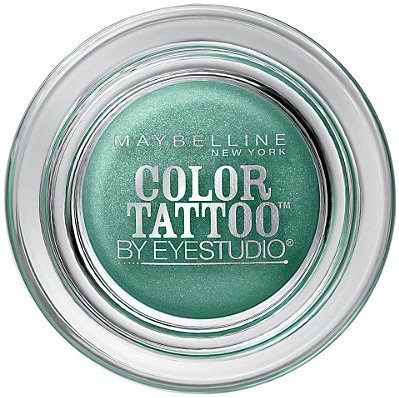 There are plenty of fantastic drugstore buys at your disposal, as well. Available at all your favorite retailers, drugstores, and makeup emporiums, Maybelline's Color Tattoo shadow is one of my favorite products. I have it in a creamy, shimmery rose and in this shade, which has just enough shimmer to pop. Green eye shadow is sometimes tricky to pull off, which is why I love the subtlety of this one. Besides, for just $6.99, wouldn't you love to experiment?
---
5

Dior 5-Colour Eyeshadow in Peacock Green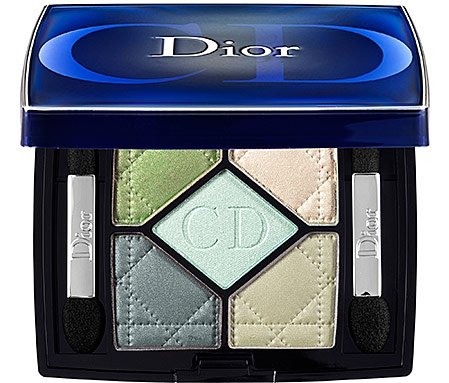 If you'd rather try a powder based shadow, however, go Dior. I'm not going to lie, it's expensive – $60.00 at Sephora – but you can't beat the quality or the colors. From gorgeous green to blue-based to olive, you'll find an array of shades that will help you create the perfect, peacock-pretty smoky eye. The hues are more subdued as well, so you can really play with the palette. Besides, that green really is just stunning.
---
6

Tarte Skinny SmolderEYES Liner in Emerald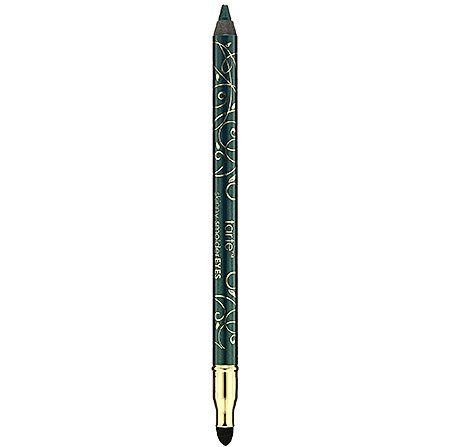 Of course, you can't do a smoky eye without a little smudging. If you love the smudged eyeliner look, forgo the liquid liner and opt for Tarte's Skinny SmolderEYES Amazonian Clay Waterproof liner instead. The dark green will work well with a variety of eye shadows, such as rose, peach, or gold colors, but it will also look great on its own – or with your peacock-inspired smoky eye. You can also grab a lovely jade shade that's a little darker, with gold highlights. Either way, this one's available at Sephora for $19.00.
---
7

Make up for Ever Powder Blush in Irish Green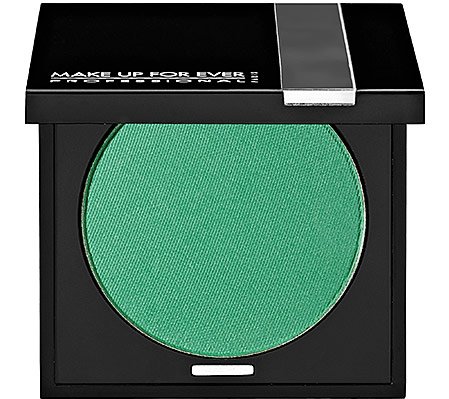 We started with something extraordinary and we're finishing up with a bold choice, too! I've never thought of wearing green blush, but MUFE's Irish Green makes me think about it. You really could create a fierce face with a daring green blush – plus it's a matte finish, which lends itself well to blending and mixing. What do you think, would you dust your pretty cheekbones with a little green blush? If you want to try, this is available for $21.00 at Sephora!
I think green lipstick and blush could look killer – I'm sorely tempted to try the lipstick, especially, and I'm dying for the Dior palette. What are your thoughts on green makeup? How should it be worn?
---
Comments
Popular
Related
Recent