This spring is the perfect time to start incorporating purple makeup products into your makeup bag. I'll go ahead and confess that I'm a bit of a purple-makeup-aholic. I wear some variation of purple on my face every day. This list includes some of my very favorite purple products that I love and use every day. These purple makeup products will help you achieve a gorgeous spring beauty look!
---
1

Lime Crime – Airborne Unicorn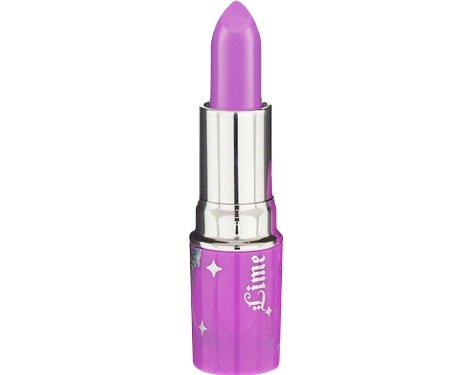 One of my all time favorite purple makeup products is Lime Crime's Airborne Unicorn. Airborne Unicorn is not too light and not too dark. This medium purple has just the slightest hint of neon, which makes it the perfect lipstick for spring. This shade looks good on every skin tone! If you are looking to incorporate purple into your beauty routine, this opaque lipstick is a great place to start. You can get a tube at limecrime.com.
2

Yves Saint Laurent – Mascara Volume Effet Faux Cils Luxurious Mascara in Fascinating Violet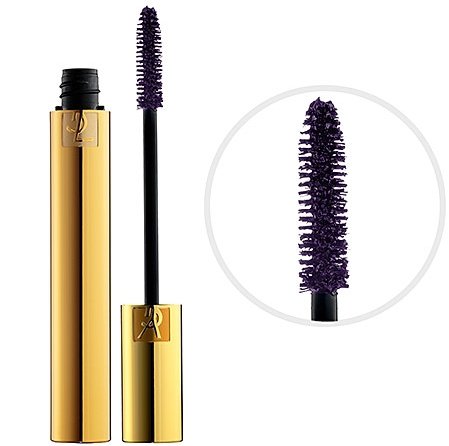 Purple mascara is a fun and subtle way to incorporate purple into your makeup. This deep violet appears almost black, but as the light catches your lashes, a purple shine will become noticeable. Colored mascaras can bring out your eye color. Purple works really well to bring out green eyes, but looks good with other eye colors as well. So if you're really looking to make your eyes pop and want to add some purple to your beauty routine, give this mascara a try! You can get it at yslbeautyus.com.
---
3

Urban Decay – Heavy Metal Glitter Liner in Bright Purple Glitter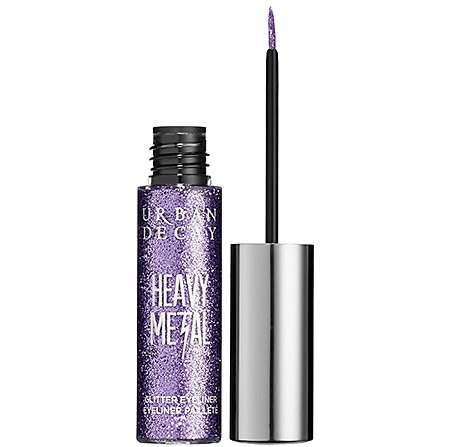 I'm a firm believer that you're never too old for glitter. Through the years, however, I've gone from wanting heavy glitter everywhere to just a little sparkle. That's why I've fallen in love with Urban Decay's Heavy Metal Glitter Liners. I like to add a swipe of this glitter eyeliner right above my black liner for a delicate purple sparkle. This liquid liner has a buildable coverage so you can make it as dramatic as you want! To get this liner for your makeup bag, visit urbandecay.com.
---
4

Kat Von D – Shade Shifter Eye Shadow in Love Letter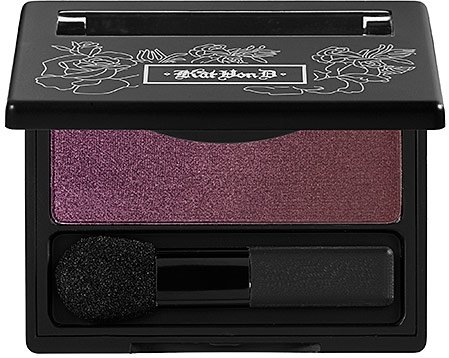 As the name would suggest, Kat Von D's Shade Shifter Eye Shadow can change colors as it reflects light. So if you are looking for a purple eye shadow that's a real show stopper, you've gotta try this shadow! Since this eye shadow is multidimensional, it can create shadows and depth with ease, making contouring a breeze. Wet the specially designed brush before applying for best results. You can get this chameleon purple eye shadow exclusively at sephora.com.
---
5

Make up for Ever – Powder Blush in Lavender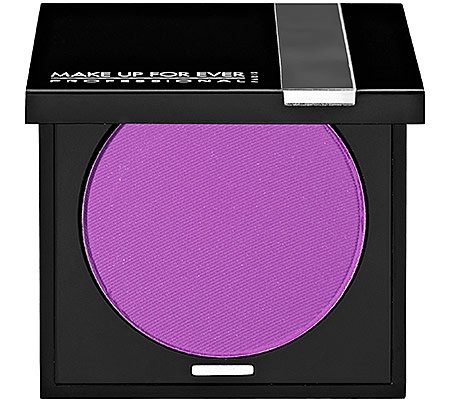 Okay, so when you think of blush, purple may not be the first color that comes to mind. While it can be an intimidating shade to wear on your cheeks, Make Up For Ever's Powder Blush in Lavender will make you fall in love. I will admit, it's not an every day occasion, but purple blush can actually look really pretty for a special event. If you're feeling extra daring, visit sephora.com to check it out.
---
6

Zoya – Nail Polish in Miley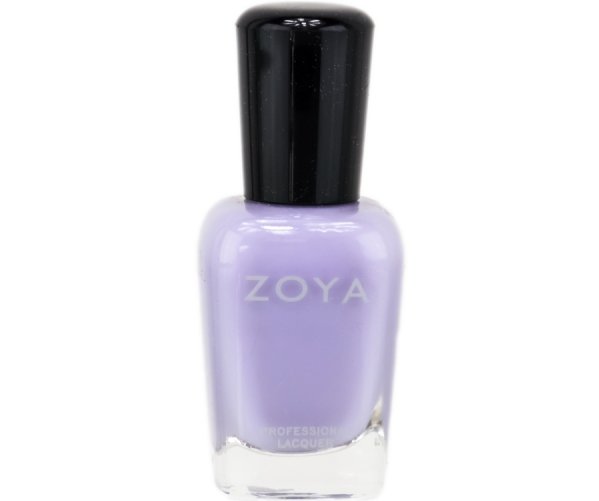 Zoya's Miley Nail Polish just may be the perfect color for spring. I love the delicate lilac hue. This color looks great on every skin tone and is the perfect shade of pastel for the spring. This understated purple will make a bold statement. If you would like to get a bottle, visit zoya.com.
---
7

Melt Cosmetics – Ultra-Matte Lipstick in by Starlight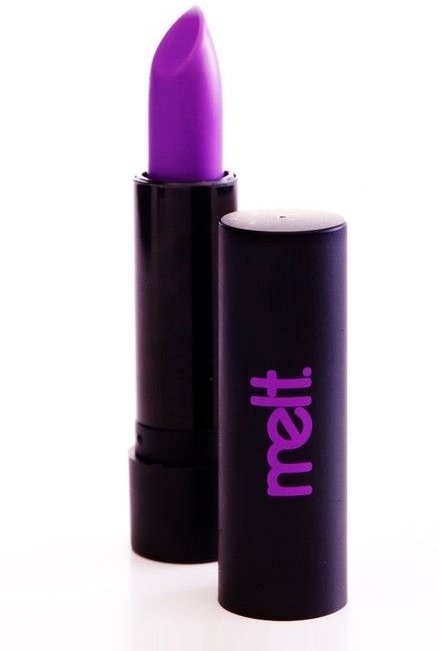 Typically when we think about spring purples, we imagine baby and pastel shades. If you want to buck the trend, try this violet lipstick called By Starlight made by Melt Cosmetics. I just recently purchased this lipstick and I'm already obsessed. Melt Cosmetics have the most matte shades available on the market. If you are looking to set yourself apart from every one else this spring, you've gotta try this dark violet lipstick! Go to meltcosmetics.com to get a tube.
I am a firm believer that every one should use purple in their beauty routine. If you're looking to rock purple this spring, give these products a try. You can use just one to create a subtle purple statement, or mix lots of the purple beauty products at once for a monochromatic statement! What's your favorite purple beauty product? Give us your input in the comments section.
---
Comments
Popular
Related
Recent