Makeup is a beautiful and creative way to express yourself. On those days where we have no idea what kind of look to go for, Brit.co put together a list of makeup to match your mood! After all, makeup is all about expressing how you feel, isn't it? Whether you're feeling flirty and date night ready, or bold and edgy, whatever the emotion, here are both day and night makeup looks to match your mood. Get inspired!
Table of contents:
1

#Mood: Outgoing

Daytime Look: When you're down to socialize, a playful burst of colorful eyeliner along your lower lashes will break the ice. Reach for trending blue shades of cobalt if you want to be noticed.

Nighttime Look: This navy lip slays all on its own, so pair it with natural eyes for your evening look. That way, your enviable pucker takes center-stage to work its magic.
2

#Mood: Edgy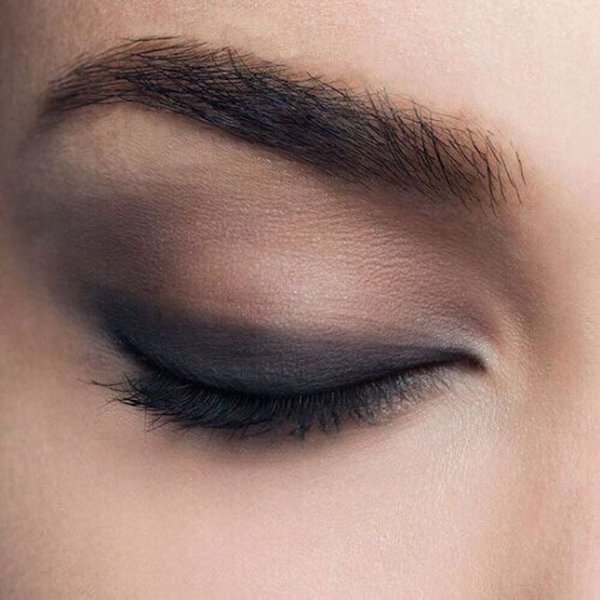 Daytime Look: The blended lash-line of this ombre smokey eye is straight-up fierce. The nude color palette transitions seamlessly into the evening.
Nighttime Look: The low-key vampy vibes of this metallic smokey eye are what we need for our next GNO. The sultry look emboldens our inner rebel for legendary girl squad shenanigans.
3

#Mood: FlIRTY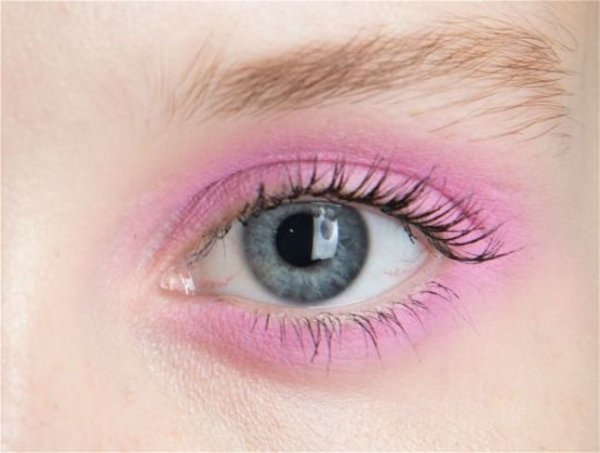 Daytime Look: Matte, pastel eyeshadow in a popping shade of pink announces to the world that you're feeling a bit coquettish.
Nighttime Look: Once the sun goes down, snag a haute shade of coral to super-charge your "come hither" stare. Blending your shadow all the way up to your brow line takes feminine charm to the next level.
4

#mood: SPARKLING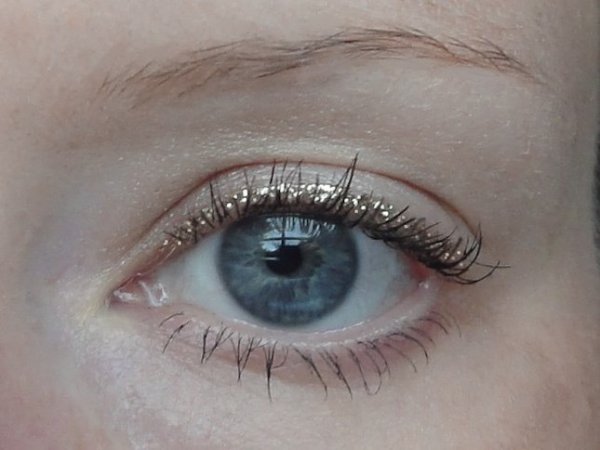 Daytime Look: Glitter-lovers know that moderation is key for keeping sparkling slayage daytime-ready. The subtle shine here just grazes the lashes for a tiny touch of bling that's hella glam.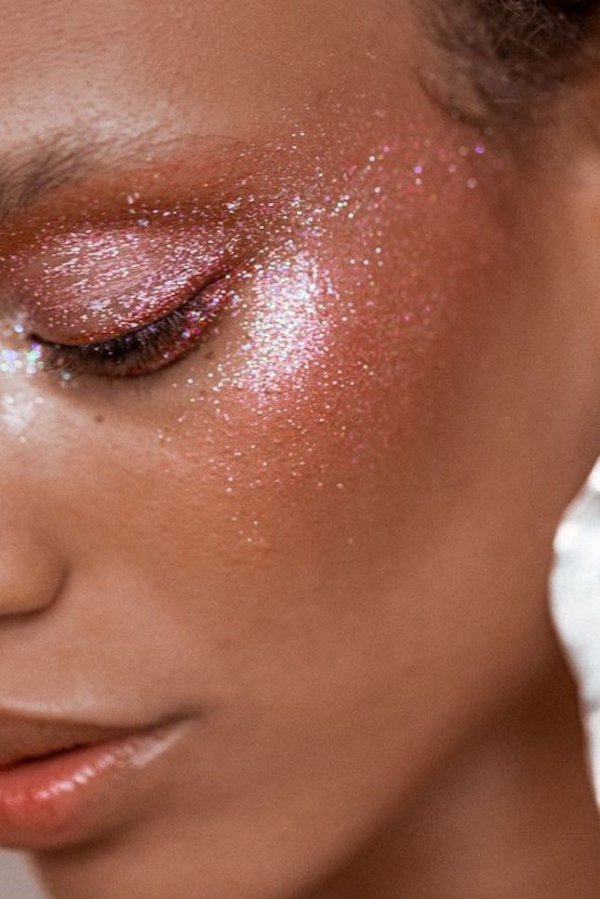 Nighttime Look: OW, OW! Shiny contouring flair on the cheekbones is seriously striking. A little light-catching shimmer goes a long way, leaving you runway-ready in seconds flat.
5

#Mood: Festival-ready

Daytime Look: Nothing flaunts the confidence of a bold, badass babe quite like a showstopping lip. This violet shade with its matching eye makeup just became our new fave festival look.

Nighttime Look: Once the sun goes down and the sunnies come off, you can finally unveil your inner unicorn. You'll wow your squad and have the best selfies ever with a rainbow-hued, cat-eye like this one. Meow!
6

#mood: Passionate

Daytime Look: Say it all without speaking a word. This berry-red, bitten-lip with its smokey and burgundy accents is only *just* tame enough for the daytime.

Nighttime Look: Come nighttime, our eyes say it all — so drop the bitten lip for a full, matte pucker. It's time to bring out the falsies and apply a rich ombre eye (that's better than revenge).
7

#Mood: Playful

Daytime Look: The daring hue of pink contrasts with powder blue and purple for the type of soft, pastel look that promises vacay-level fun.

Nighttime Look: For your evening look, don't be afraid to swap out your matte shadows for vibrant metallics in darker shades. Then add a subtle cat-eye accent FTW.
8

#Mood: Fashion-forward

Daytime Look: Give the glossy eye trend a spin with a poppin' shade like yellow. To score the avant-garde glisten that's all the rage, top it off with eye gloss, then swoon over your fashionable lids.

Nighttime Look: Turn your yellow shadow into an OTT golden eye that looks "high fashion" from your lids to your brows. Next thing you know, you could be traipsing down the Met Gala red carpet.

Please rate this article