A glamorous makeup look is always highly coveted when you're going to a special event or need to dress-to-impress, but many people don't know what elements can really create a glamorous appearance. A glamorous makeup look can be achieved in a number of ways, but if your makeup look doesn't include at least one of the steps on this list, then chances are you haven't hit the mark.
---
1

False Eyelashes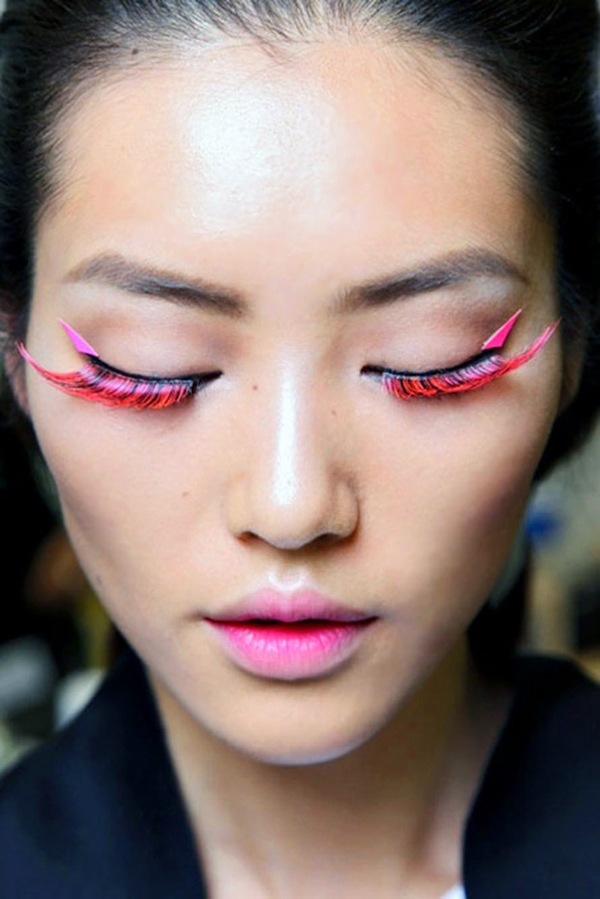 A glamorous makeup look is instantly achieved when you put on a pair of long, full false lashes. False eyelashes open up your eyes, making them appear larger and brighter. Plus, what's more glamorous than batting your full lashes at a handsome stranger??
2

Sculpted Eyebrows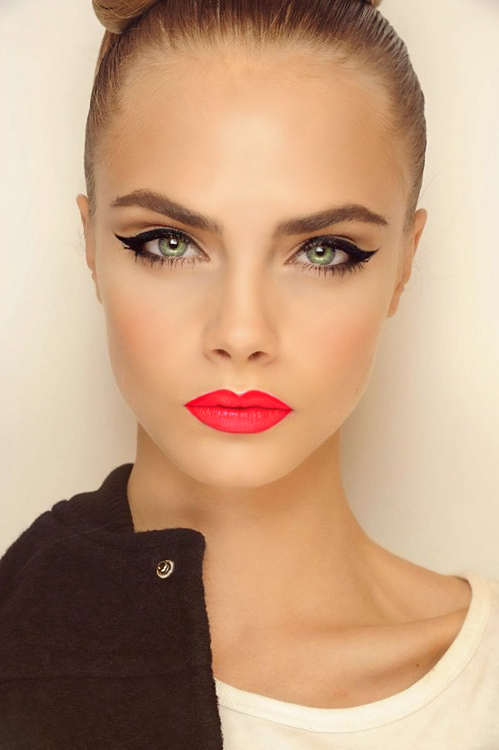 A makeup look is never finished until you've groomed the eyebrows, but this step is especially important for a glamorous makeup look. Always fill in any sparse areas with an eyebrow pencil or powder, and comb the brows until they are in place. For a glamorous look, create a bit of an arch by tweezing any stray hairs that are below the peak of the brow. Never over-tweeze, because glamorous brows are full brows!
---
3

Red Lips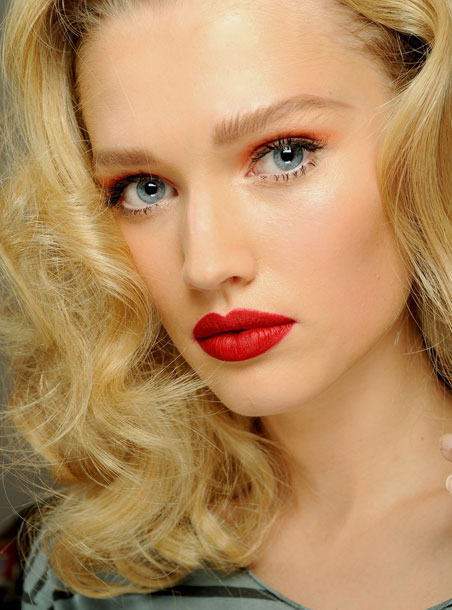 Nothing says glamour like a perfect red pout. The key is to find the shade of red that is perfect for your coloring. Go to a makeup counter and have the makeup artist help you try on various shades of red until you find the one that brightens your entire face! Always line your lips with a similar shade of lip pencil to allow for a more even and long lasting lipstick application.
---
4

Cat Eyeliner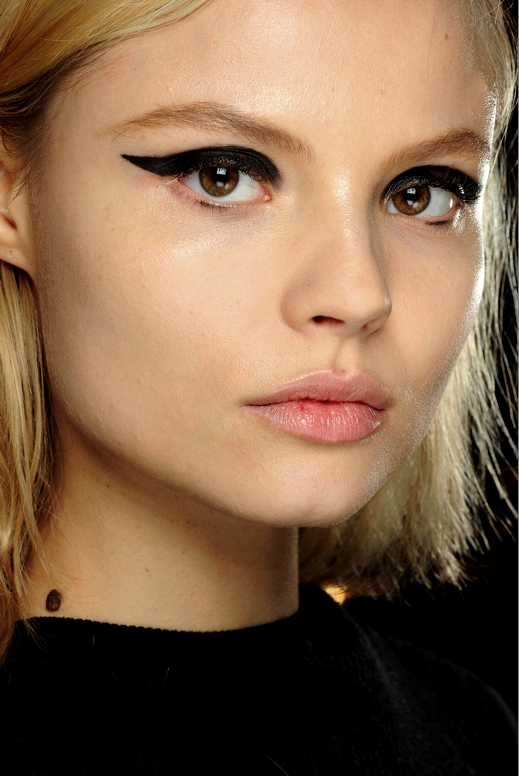 Cat eyeliner is the perfect complement to your fluttery false lashes and an easy way to get a glamorous makeup look. Winged out liner also helps open the eye area to make the eyes larger for the perfect doe-eyed look. Use a gel liner and an angled brush to easily create cat eyeliner.
---
5

Defined Shadow Crease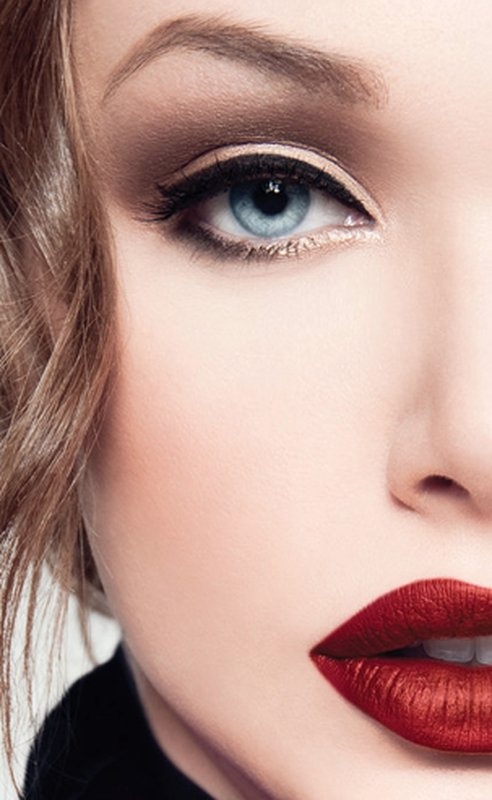 Glamourize your eyes by creating a defined crease line when you apply your eyeshadow. This eyeshadow looks best when you stick to neutral shades like taupe, beige, creams, and browns. Use the darkest color in the crease, and follow the natural curves of your eye shape. Just be sure to blend well so you don't leave any harsh lines.
---
6

Highlighted Skin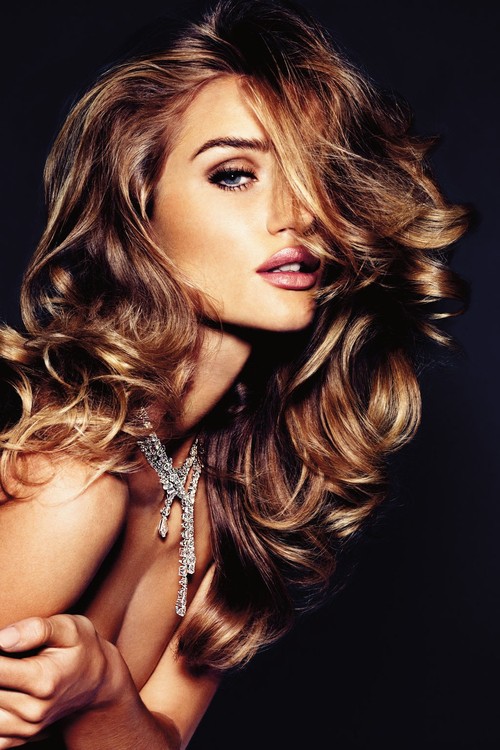 When creating a glamorous makeup look, you should always highlight your most prominent facial features to make them stand out. Swipe a highlighting powder across the highest points on the face: your cheekbones, brow bones, the bridge of your nose, and the center of your forehead. Highlighting these areas will cause them to catch the light in the room, as well as all the attention!
---
7

Bronzer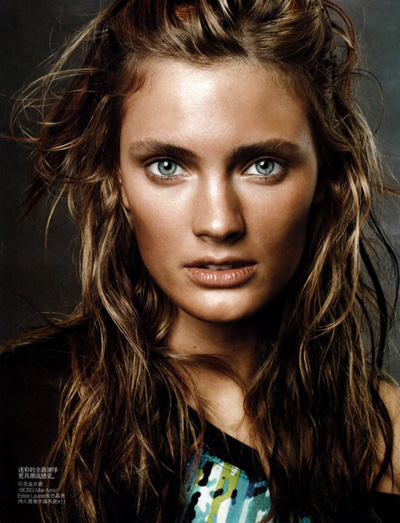 In order to sculpt the face for a glamorous look, you should apply bronzer to lower areas of the face to make the highlighted areas stand out even more while adding dimension to the face. The ideal places for bronzer application are under the cheekbones, the temples, and the chin. Don't add too much bronzer, a light application is all you need. In addition, always choose a bronzer that doesn't have orange undertones—stick to more natural shades for a more glamorous and less Oompa Loompa-ish look!
A glamorous makeup look is the perfect accessory and a great way to showcase your style and grace. What steps do you follow to get a glamorous makeup look? What are your recommendations for glamorous makeup?
---
Comments
Popular
Related
Recent