Do you always hunt for drugstore duplicates for high-end makeup? I totally feel you! Sometimes, I feel guilty shopping at Sephora, at their sky-high price ($32!) for a tube of mascara only last me three months. So when I participated in a school event that required makeup, I researched and shopped for hours on end for more affordable makeup. Here are some of my favorite drugstore duplicates for high-end makeup:
Table of contents:
1

Not Your Mother's Beach Babe Texturizing Sea Salt Spray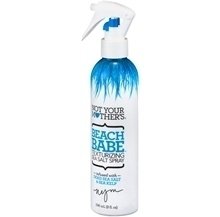 Every single girl I know loves and craves casual beachy waves. One of my favorite beauty products is my Bumble and Bumble Surf Spray, which is something that my hairdresser swears by. Ever since he introduced it to me, it's been a staple in my makeup drawers. I actually found this NYM spray at Urban Outfitters, so I decided to try it out. It works equally as well! And good news: it can be found at drugstores, too! This is one of the best drugstore duplicates for high-end makeup!
2

E.l.f. Mineral Eyeshadow Primer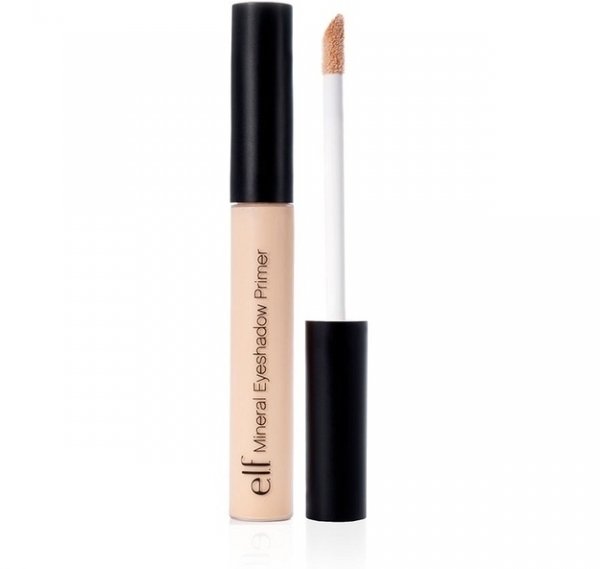 A friend lent this me when I ran out of my primer, and I love it! It prevents eyeshadow creases, and it is a great dupe for Urban Decay Potion Primer. Plus, this primer works on most skin colors!
3

Wet N' Wild MegaLiner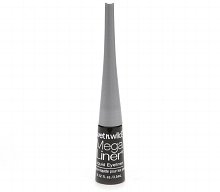 My very first eyeliner was a YSL liquid eyeliner. But after a night out with my sorority sisters, I went back to my dorm only to look in the mirror and find smears. Ick. Then I found out about Wet N' Wild MegaLiner. And this stuff is amazing. There are plenty of colors at a tiny fraction of the cost of the YSL eyeliner!
4

Revlon PhotoReady Makeup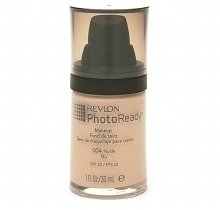 Do you like to look airbrushed? I have been using Smashbox and Make Up Forever foundations, and this product literally does the same thing. It's on the pricier end of the makeup aisle, but definitely try it! Just make sure you use it with a primer so it will stay put!
5

NYX Matte Setting Spray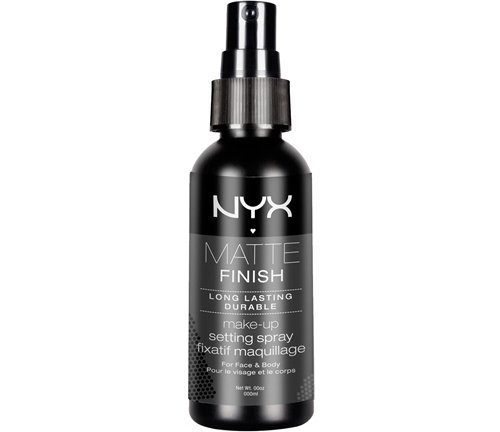 Setting spray is hairspray for your face. It keeps your makeup in place and it also fights shininess and oiliness. I swear by setting sprays, and I have gone through an unmentionable number of bottles of the setting spray by Urban Decay. While shopping for products for the school event, the budget did not allow for such a pricy bottle of setting spray. Then I found this wonderful product. It works fantastically. The trick to applying it is holding it away from your face so that the coats are even.
6

Sinful Colors Nail Polish

At less than $2 a pop, these nail polishes are every makeup addict's dream. Sinful Colors makes almost every color imaginable. However, I do admit that the quality does not compare to OPI or other nail polish brands at Sephora. I found the consistency to be a lot thicker and the polish dried up quickly (and not on my nails). The price, on the other hand, is truly unbeatable.
7

Revlon Just Bitten Lip Stain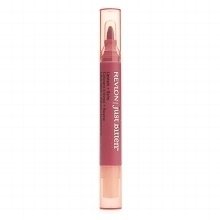 Revlon makes amazing lip stains. The color lasts forever and though I have never tried the famous Tarte lip stains, I believe that the Revlon lip stains live up to the Tarte reputation. I do not like lipstick, so this product is a great alternative.
Makeup is so much fun to play around with. These are some of my favorite drugstore dupes for high-end makeup. What are some of your favorites? Have you ever tried any of these products?
Please rate this article