Makeup can be tricky if you don't use understand the product you're using, how to use it correctly or any clever techniques.
You'll be applying makeup like a pro once you follow these simple steps to understanding these makeup essentials!
Table of contents:
1

Foundation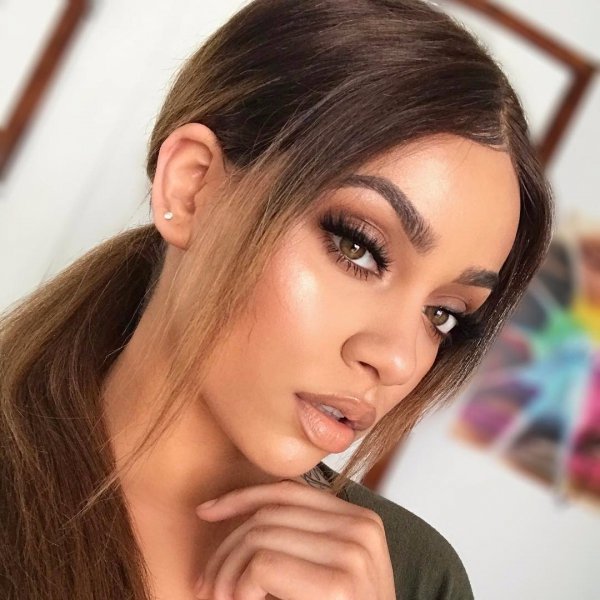 Foundation is commonly known as a base to start with for the rest of your makeup to come.
This is very true, but it also does many other important things, making it absolutely essential.
When applying, it should make your skin look and feel smooth, lightweight and allow it look naturally even.
This sets you up well for the rest of your make up routine since it gives you even coverage and a smooth surface to work with.
Use a foundation sponge to achieve this lightweight finish and to also cover a large area like your face in a couple of seconds.
Because foundation is generally the first thing to be applied over your skin, it should work well and be suited for your skin type.
If you have oily skin, opt for a powder based foundation and avoid liquid types.
The opposite is true for people with dry and dehydrated skin, who should ideally opt for liquid based foundations and avoid powder types.
People with normal skin are able to go either way.
Combination skin types are harder to advise because the answer will depends on what your combination is, e.g.
oily and sensitive, dry and normal etc
2

Black Mascara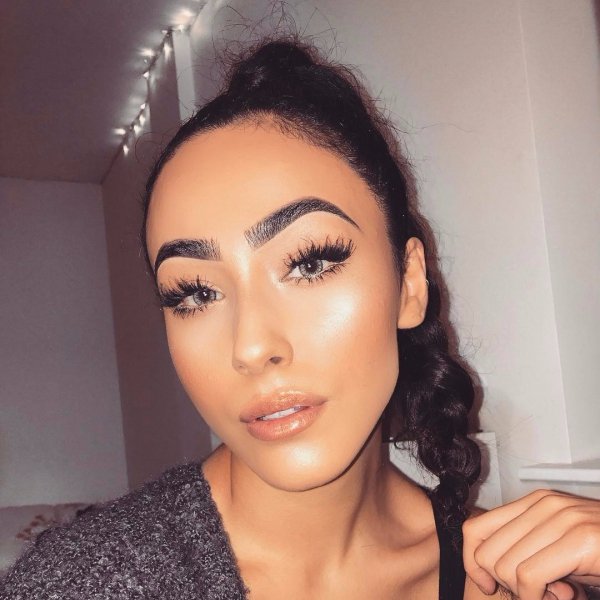 All mascara can look great when applied properly, but there's something so amazing about black mascara that never gets old or goes out of style.
When applying, start with sweeping the wand downwards over your lashes and then the underside.
This will give them a double coating and make them look twice as thick and luscious looking.
Turn the wand on a slant or even vertical to separate any clumped lashes and also use this technique to coat your lower lashes.
Although mascaras tend to look alike, they are designed for specific purposes to do with your lashes like thickening, strengthening, creating a luscious look or a dramatic look and many more.
It might seem obvious but don't just buy any old mascara, have a think about what you want it to do: bold, dramatic look or natural, simple look?

Ask yourself these questions so you can pinpoint what kind of mascara is for you so it can suit your needs, and you'll never be disappointed.
3

Red Lipstick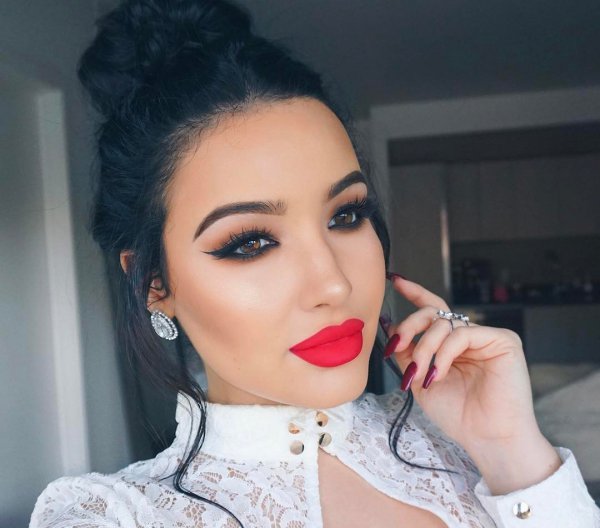 Red lipstick is timeless, classic and ultimately beautiful.
It has the amazing ability to make your skin look brighter, teeth look whiter and it's a great focal point on your face.
Start by drawing an 'x' on your Cupid's bow and trace around the outside of your lips, either with a matching lip liner or with the pointed tip of your red lipstick.
Use a steady hand for the application and take as much time as you need to get it right - any smudges and wobbles will show up easily.
If you accidently slip up, it's no big deal, just swipe a damp cotton bud over the accident in a swift motion to clear it up.
There's hundreds of variations of a 'red lipstick' and I've left it quite vague because different shades of red will look better depending on your skin tone, hair colour and eye colour.
For this reason I won't name one specific shade of red and say it will look great on everyone, because this isn't being realistic.
The best way to determine your ideal red lipstick is going to see a beauty consultant who can give you great advice or by simply doing a bit of research yourself to find out.
4

Bronzer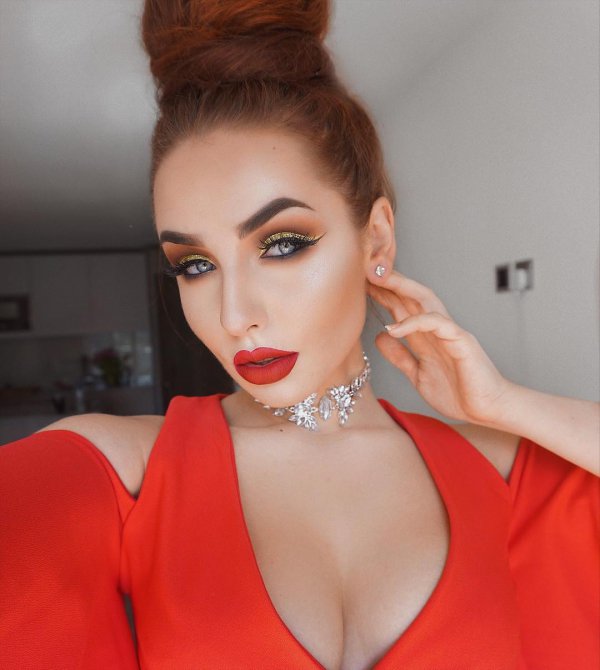 Bronzer is great for enhancing and accentuating your cheekbones and natural bone structure.
It gives any skin tone a healthy glow, contour and depth to the complexion.
Apply bronzer before your blush.
Start at your temples before moving down towards your cheeks and cheekbones, then out again to your jawline.
This is called the 'figure 3 rule' and is great for hitting all the right places you want bronzer to do you justice.
Repeat this on both sides of your face.
Use light sweeping motions for this technique so the colour builds nicely but be careful not too go overboard by applying too much.
Suck in your cheeks to see your cheekbones clearly and use this as a guide to follow them closely for extra help.
Finding the right shade of bronzer for you doesn't have to be tricky or difficult if you know what to look for.
Find a shade that is just a couple of shades darker than your natural skin tone, something that will stand out slightly on areas on your face but still be able to blend in with your natural colouring without seeming too obvious.
5

Concealer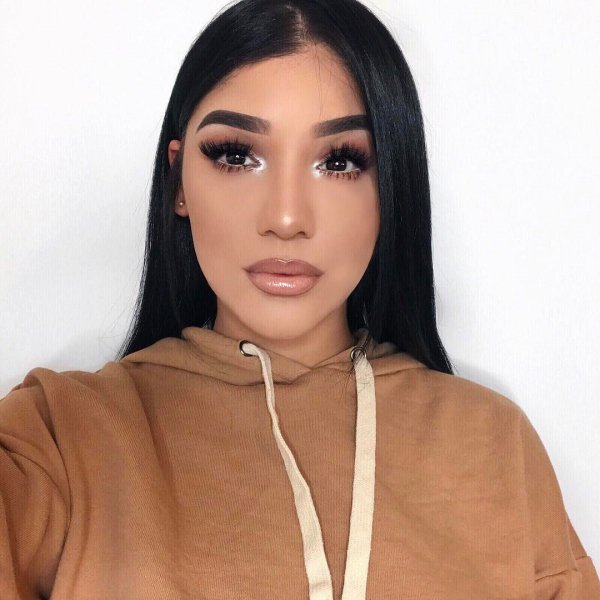 Concealer is great for it's versatility: it covers dark circles, unwanted blemishes, spots, uneven skin tone and even broken veins.
It should also be creamy in consistency and have an opaque finish.
When applying an under-eye concealer, it should be a 'corrector' in a peach or pink tone to work against the dark area.
Draw small dots on the dark circles and use either your ring finger or index finger to blend it into your skin.
It won't work on redness or blemishes, so it's best to use a different concealer for those problem areas.
To cover a blemish, start by applying a foundation to the area directly around the blemish and then dab concealer on and around the area before blending.
When covering blemishes, both your foundation and concealer should be an exact match to your skin tone and opt for a yellow-toned concealer for this.
6

Powder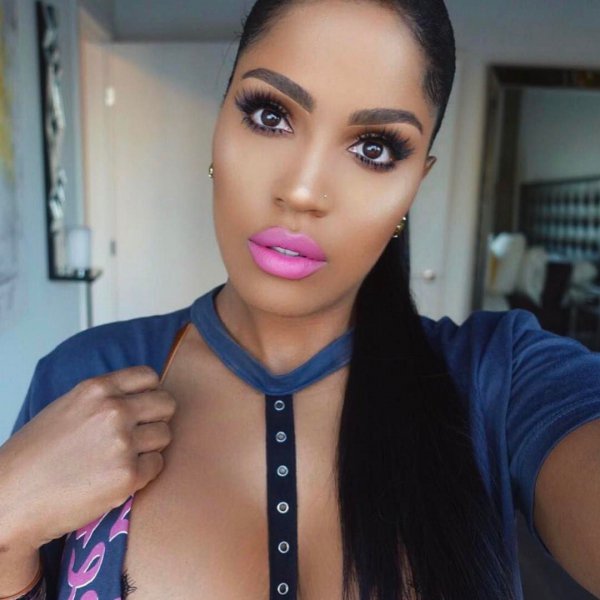 Powder evens out the skin tone, giving it a super smooth appearance and removes unwanted shine.

It also gives your makeup a finished, polished look and helps it be long lasting.
When applying, swish the brush in powder and tap off the excess.
Use swift motions to apply it evenly all around your face, especially areas like cheeks, forehead, chin and nose.
The aim is to apply powder to cover any and every area that you have applied makeup.
Your powder should be the same shade as your foundation to maintain the natural look and radiant glow.
Loose powder is generally better for oily skin types because it's finer and contains less oil than pressed powder.
On the other hand, pressed powder is more convenient to use since it's portable and less messy, perfect for those last minute touch-ups when you're on the go.
Since it has more oil and is heavier than loose powder, it's generally better for dry skin types.
7

Blush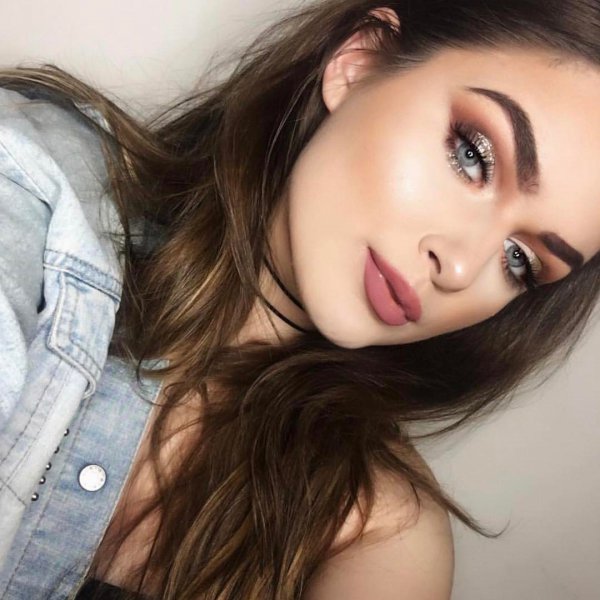 Similarly to bronzer, blush aims to enhance and accentuate your cheekbones in a subtle way that compliments the rest of your makeup.
When applying, you can choose either one of two ways depending on your personal preference.
The first way is to suck in your cheeks and apply blush in a straight line under the cheekbones and don't forget to blend afterwards.
The second way is to apply blush to the apples of your cheeks (in other words, the roundness you see when you smile naturally) and dab a very small amount onto the apples of your cheeks.
A light hand is very important and like the previous method, remember to blend in afterwards using soft, circular motions.
Blush should mimic the same colour of your cheeks when you're...well...blushing.
Being a similar colour to your skin tone, it needs to look quite natural and that's how you know you've found the right shade for you.
8

Eyeliner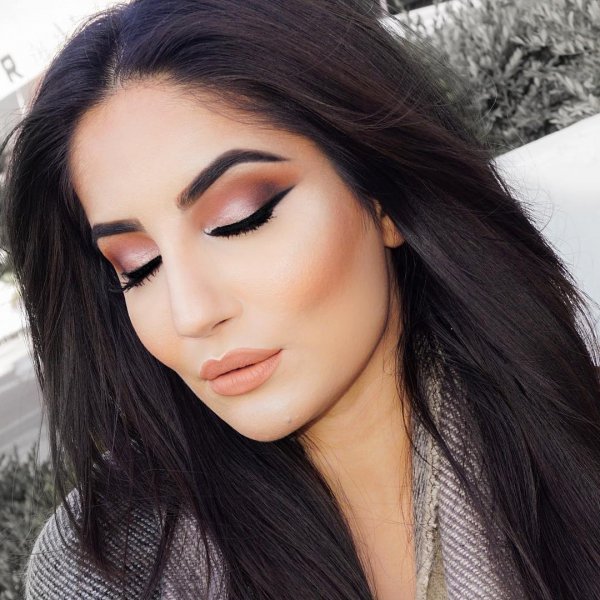 Start with an eyeliner pencil or liquid liner. Make a dotted line from the outer corner inwards, and place your index finger of your non-dominant hand on the outside corner of your upper lid. Then, connect the dots. To create the perfect wing, use tape to get an even line on both sides.
9

Highlighter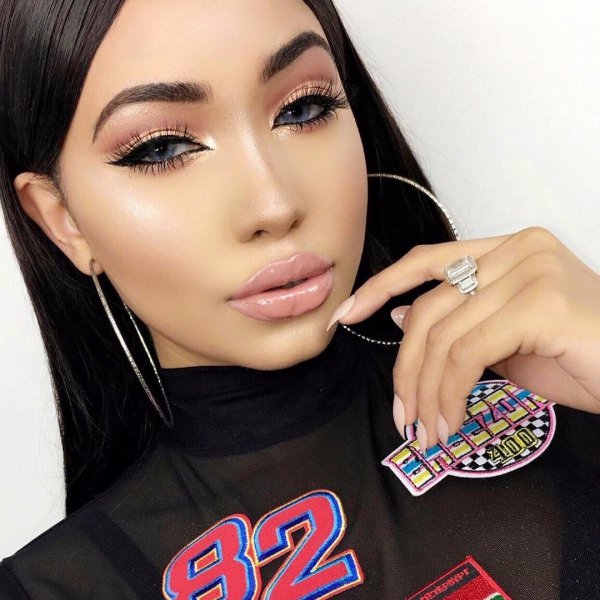 Enhance your cheeks with highlighter by sweeping highlighter powder onto your cheek bones at an angle. Less is always more--you don't want to look like a disco ball! This really enhances and slims your facial structure when done right. For extra emphasis, dab above your upper lip, center of your chin, and tip of your nose.
10

Eyebrows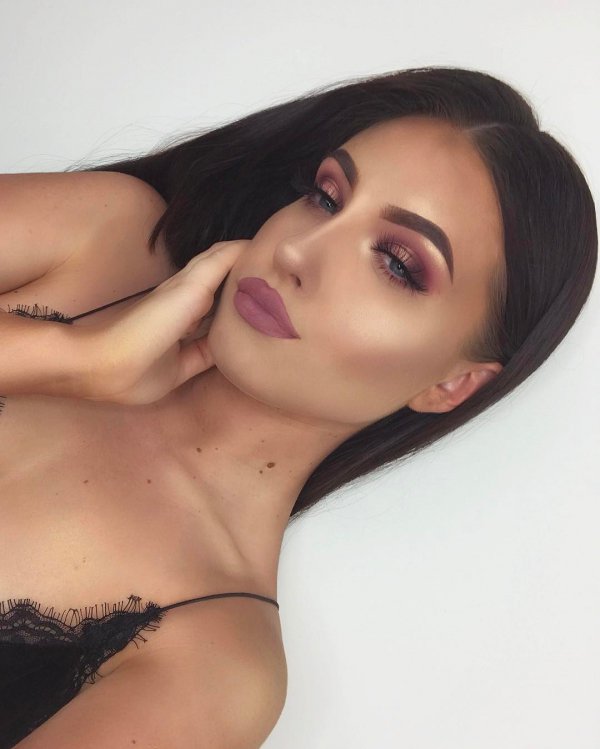 The easiest way to fill in brows is by using brow powder with an angled eyebrow brush. First, brush your brows, then take your angled brush and touch it into the brow powder, tapping off excess powder. Lightly outline the top and bottom edges of your eyebrow and fill in by following the direction of your hair growth. Once you feel comfortable with the powder, work your way up to using an eyebrow pencil and fill in brows with small strokes to create the look of your real brow hairs. Lastly, use concealer around your brows to define your look.
It's hard to advise what shade is best for each individual as this will vary, so the best thing you can do is a bit of research to find recommendations for your skin tone and type.
Please rate this article