Do you wear lip stains? 2014 is said to be the year of the lip stain, where those colorful pots finally become handbag essentials, rather than lipsticks. That means the big makeup companies are going all out to make you fall in love with their stains, rather than their competitors'! Here's some super cute lip stains that every girl should try this year:
---
1

Yves Saint Laurent Rouge Pur Couture Glossy Stain…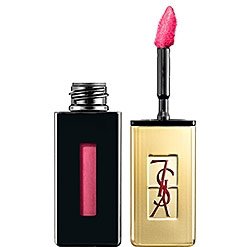 This is a really long-lasting lip stain – you can apply it in the morning, and be confident that it's hanging around! It's got an all-day 3D effect that makes lips look luminous and gorgeous, and it's the perfect blend of lip products. It's got the shine of gloss, the color of lipstick and the long lasting wear of lip stains, and it doesn't contain parabens, sulfates or phthalates. I love the applicator, too – it's shaped and slanted to allow for precision application. Definitely worth a try!
---
2

Tarte LipSurgence Lip Tint…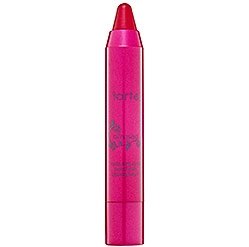 This is the perfect lip stain if you suffer from dry lips! It's completely natural, which means it doesn't contain anything that you wouldn't want on your lips, and it's peppermint-enthused to keep you smelling sweet. It's even long-lasting enough to make it through the day without needing to be reapplied. It comes in a range of pinks and reds, and that's not even the best part: it's clinically proven to increase lip moisture by 6000%. Amazing.
3

Sephora Collection Cream Lip Stain…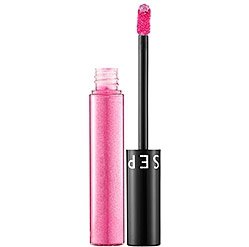 Sephora's own lip stain is designed to be affordable yet luxurious, and it does that well. It's long lasting, although I do reapply at lunch, and it comes in some really beautiful colours. It features avocado oil for a texture that transforms as you wear it – it's creamy when you put it on, and it quickly becomes silky and lightweight. You can even get it in both matte and silky finishes.
---
4

NARS Lip Stain…
NARS has one of the boldest lip pencils around, and it's perfect for carrying in your bag without worrying about leaks or spills. It's available in a range of high-impact, high-fashion colours, and its rich, creamy finish stays in place all day. It's moisturizing and shiny, and it's enriched with vitamins to keep your lips looking their best. I love the Mandarin Orange Red shade – it's right off this season's catwalk.
---
5

Buxom Full on Lip Tarnish…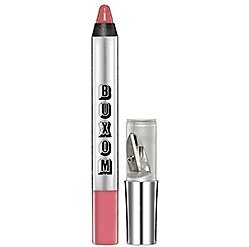 This retro-packaged lip stain is designed to moisturize your lips throughout the day, and it contains a plumping effect that gives you the illusion of plumper, soft and supple lips. It even has a refreshing tingling sensation. I love the built in pencil sharpener, meaning that you're never unable to use it, and the colours are just gorgeous. It's perfect for rocking retro makeup.
---
6

Obsessive Compulsive Cosmetics Moderncraft Lip Tar…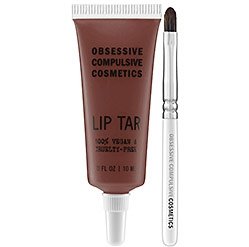 This is a strange lip stain, but it's certainly worth trying. Obsessive Compulsive Cosmetics resisted the thick pencil style, instead creating a lip tint in a tube, with a small brush to help apply it. It comes in a range of colours, from browned burgundy to sparkly Barbie pink and everything in between, and a high opacity lip stain that really will last all day. It does work a lot better if you apply the primer underneath it, though. Give it a try, and see what you think!
---
7

Bobbi Brown Creamy Matte Lip Colour…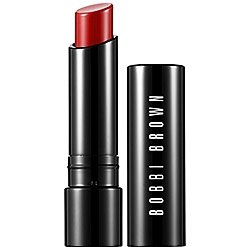 Prefer stick-style lip colour? Bobbi Brown has you covered with their incredible lip stains. It combines the colour of matte lipstick with incredible wearability, and it's easy to apply thanks to the flat lipstick top. It uses a range of emollients to lock in colour and moisturize the lips, and it lasts for around 8 hours on a single application. There's even a shade to go with everything, from nude to bright red to deep brown. Lush.
So, there are the lip stains that I'm loving at the moment, all of which are available at Sephora! I've got a bag full of different shades, and I'm really enjoying trying them all out. Do you wear lip stains? Will you give lip stains a try this year? Leave a comment and let me know what you think of them!
---
Comments
Popular
Related
Recent