Fall is right around the corner girls and with the changing of the season comes new makeup tips for fall! After all, you can't wear all of the same beautiful, tan colors you have for summer for the autumn months right? So girls, I've researched and researched and compiled my top 10 makeup tips for the fall that will really help you stand out beautifully and keep you ahead of the game! So you ready to explore my top makeup tips for the fall? Let's do it!
---
1

Purple Smoky Eyes

This season, one makeup tip for the fall that you'll want to follow is purple smoky eyes! They are going to be all the rage and truthfully, I think that purple looks beautiful in a smoky eye! So girls, forget the blacks this time and go with purple – you won't regret it! Also, keep in mind that purple is a great way to bring out the green in your eyes!
2

Stained Lips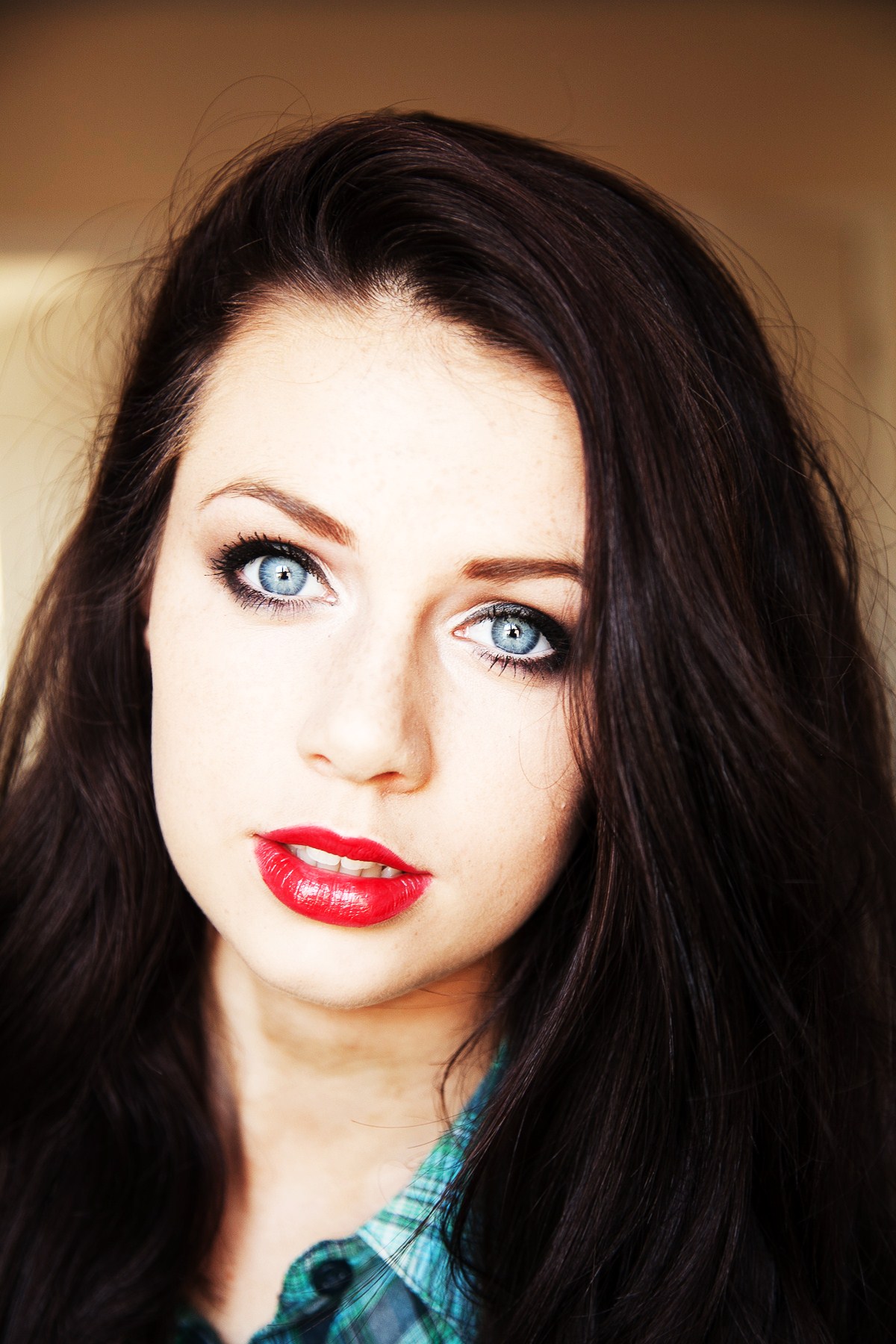 Another makeup tip for the fall is stained lips! You know all of the different stains from CoverGirl and Maybelline? Well girls, start looking at those and give a couple different colors a try! You can also add in a bit of gloss, that way your lips will shine and sheen and really stand out! For me, cherry red lips are my favorite. What's your favorite stain?
---
3

Soft Cat Eye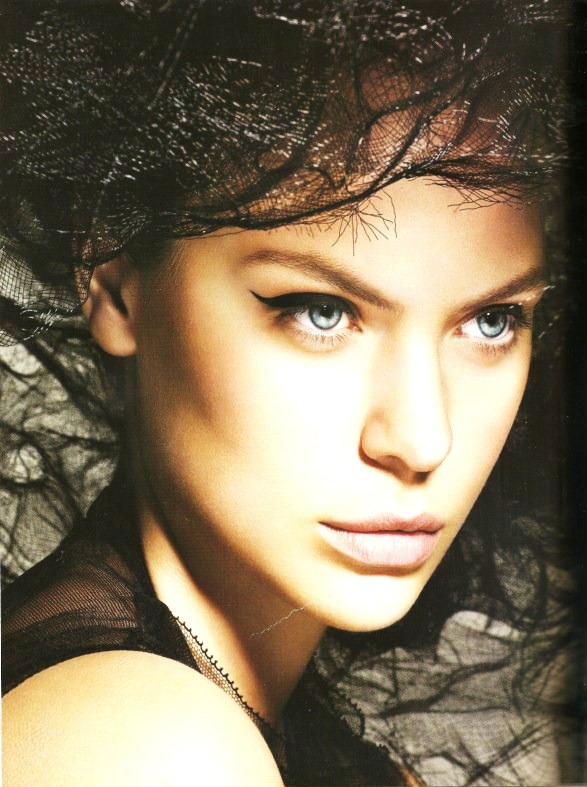 Lea Michelle is actually a huge trend setter and she put the 'soft cat eye' on the trend list! This makeup tip for fall is absolutely the best and doesn't take any time at all! You can use it for the office or even for just a night out in the leaves. I love this modern twist on the classic cat eye and it really does look beautiful!
---
4

Dramatic Eyelashes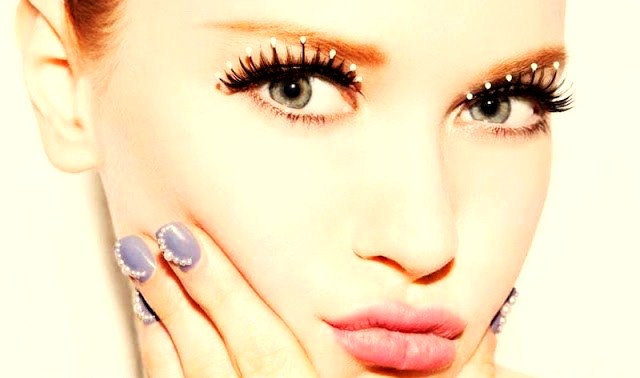 Dramatic eyelashes are the next makeup tip for fall that we're going to talk about. Whether you are looking for thick eyelashes or you are looking to put some falsies on to add some drama! Dramatic eyelashes are very in for fall! Whether you use a colorful mascara or just coat 'em up in black – go a little crazy girls!
---
5

Subtle Eyeshadow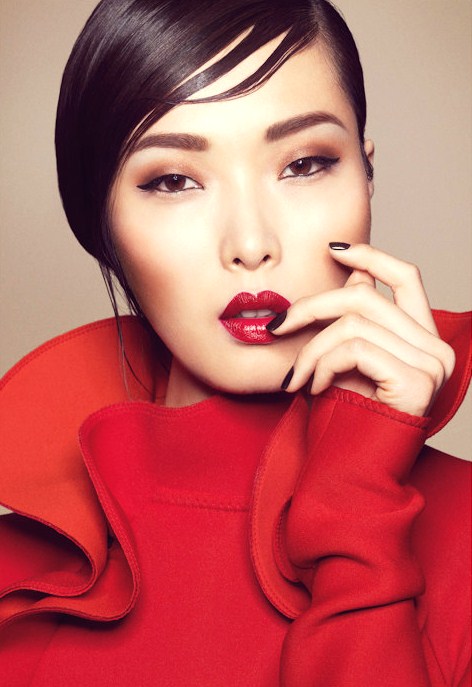 If you are looking for subtle way to bring out your eyes, colorful eyeshadow is the way to do it! Just a light dusting of a really colorful eyeshadow can really make your eyes stand out and give them some shimmer and shine! If you are looking to diffuse the color a little bit, you can actually use some lighter tones to tone it down!
6

Coppers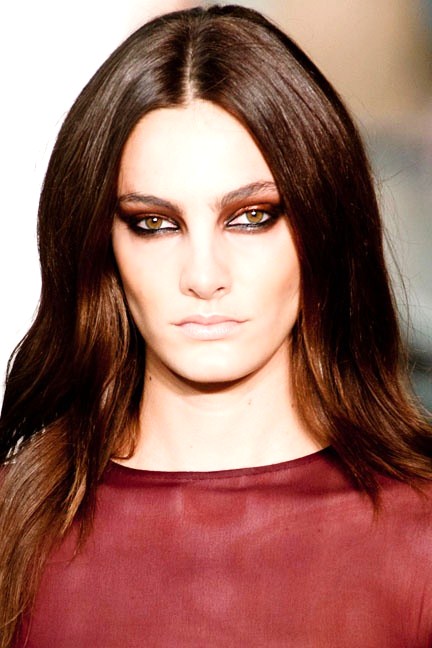 Coppers are going to be huge this fall ladies and no matter what color your eyes are, copper should be incorporated somehow! Just a little sweep along your lids, maybe some copper colored lipstick or even just adding some copper in with your bronzer can really giver you that overall warm look! Trust me, I love copper and I think it looks great with any skin tone or eye color!
---
7

Gold Eyeliner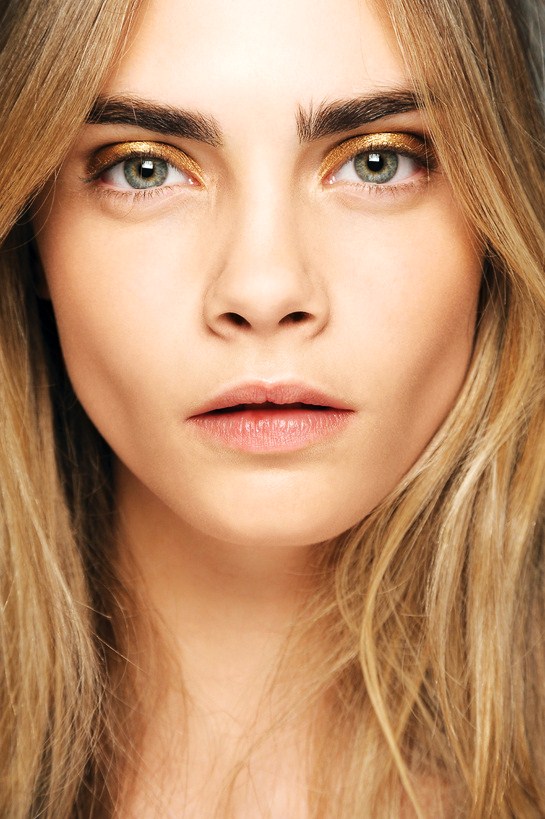 Since the Hunger Games came out and Cinna coined the gold liner, it has taken off on the runways! If you are looking for a hot makeup tip for the fall, gold eyeliner is it! Just adding a little bit of this eyeliner to your upper lid can really make your eyes stand out and look beautiful, no matter what color eyeshadow you pile on top!
---
8

Soft Browns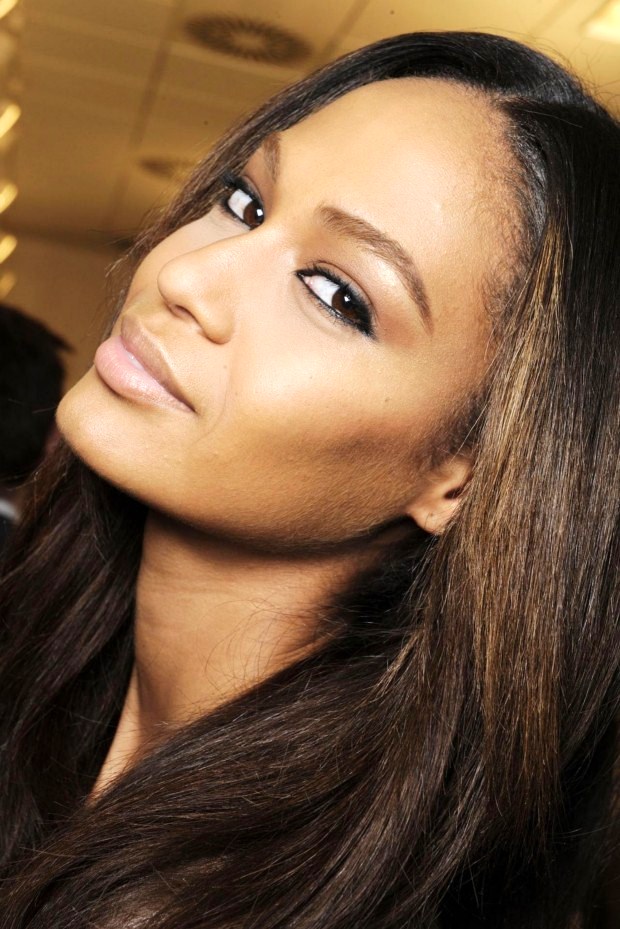 Fall is all about browns, greens and oranges and going with some soft, espresso browns or even chocolate browns is a great way to really make a splash! Whether you are using brownish-black mascara or even some brown eyeliner, you can really make your eyes stand out beautifully! For me, I like brown eyeshadow paired with some violet mascara – it's especially great for green eyes!
---
9

Jewel Tones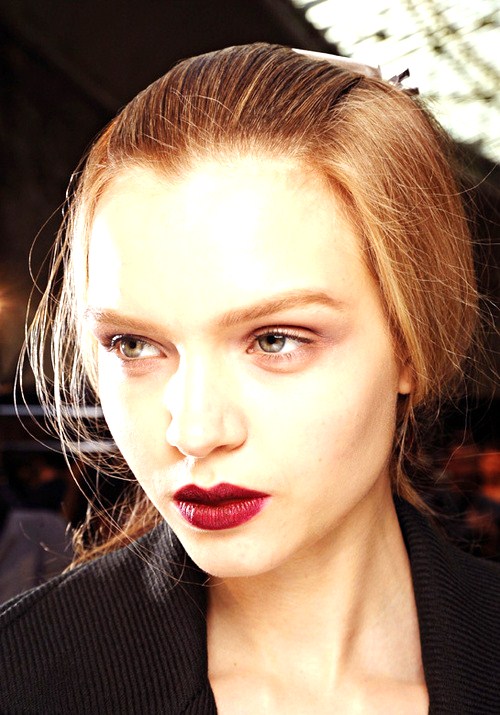 Jewel tones and metallic makeup is a huge makeup tip for the fall that you're going to want to dip into. Whether you use a bit of metallic eyeshadow or you take to jewel toned lipstick, this trend doesn't appear to be going away anytime soon! So girls, what is your favorite jewel tone? Mine is ruby!
---
10

Gunmetal Grays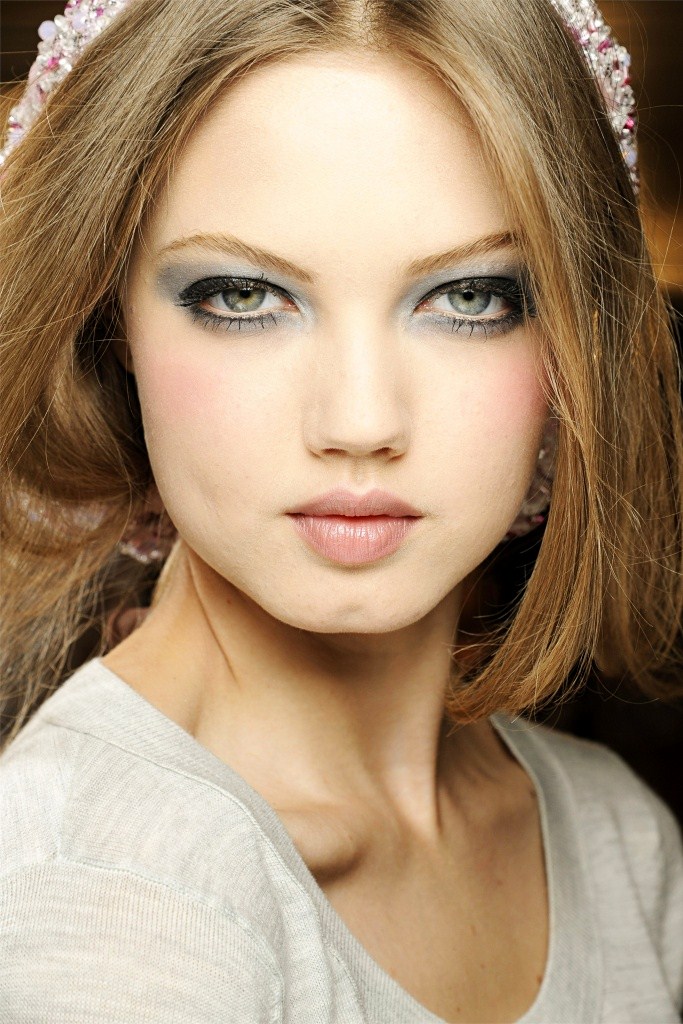 Finally girls, this fall is going to be all about nixing black and slipping into something a little brighter or even just something a little different. That's what gunmetal gray is all about! Instead of going with smoky eyes that include black, why not go with gray smoky eyes? Try it and let me know how you like it!
So girls, there you have it! All of my makeup tips for the fall that will get you through the changing of the seasons and make you look fashionable! What other makeup tips for the fall do you have? Any to share?
Top Image Source: juliakennedy.com
---
Comments
Popular
Related
Recent