8 Super Shortcuts to save Time on Makeup ...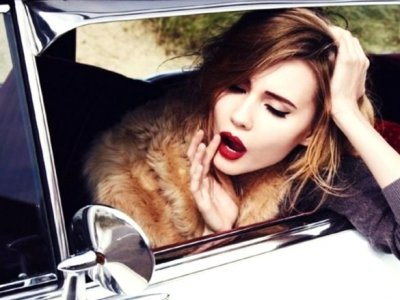 Knowing how to save time on makeup can be really useful, especially if you don't have much time to get ready in the morning! It's also helpful if you want to avoid making your other half wait while you put your makeup on for an evening out. There are lots of time-saving tips to help you save time on putting on makeup! So, here are some ideas to save time on makeup!
Keeping your makeup simple is a great way to save time. For most occasions, a basic routine will do just fine; save the more complicated makeup for special occasions like going out dancing. Otherwise, stick to a simple routine that you can quickly perfect - it will save you so much time!
A great way to save time on makeup is to use multipurpose products. For example, you can get colour sticks that can be used for lips, eyes and cheeks. These are usually easy to apply, so you don´t need to spend time with lots of brushes and applicators.
3.

Tinted Moisturiser/ Bronzer
It´s not always necessary to apply foundation, which can be time-consuming and tricky to get right. There are simpler alternatives, such as using tinted moisturiser - that gives you a soft base and moisturises at the same time. Or if you like a more tanned look, apply bronzer.
Getting lipstick right can be a slow and precarious business! Lining your lips, applying the colour, and trying to make it last, takes time. So one way to speed up your makeup routine is to use a lip stain or gloss instead; it´s quick to apply, you´ll get a hint of colour, and it´s super-quick to reapply.
A fantastic way to save time on makeup is to tint your lashes. It doesn´t take that long to do, lasts for up to six weeks, and means that you won´t have to apply mascara. So you´ll save loads of time on removing mascara smudges and clumps, and won´t risk poking yourself in the eye with the mascara wand!
Never underestimate the importance of a pair of well-groomed brows. If you can´t get a good shape yourself, get them shaped at a salon. Once you have a neat pair of brows, you´ll need less makeup on your eyes, as smart brows make an impact all by themselves.
You can also save time on makeup by using products that last longer. While they may not last quite as long as the manufacturers claim, it´s still useful if you don´t have to touch up your makeup quite as frequently. So look out for products designed for long duration.
Some makeup is easier to use than others - have you ever tried applying liquid eyeliner and made a complete mess of it? If you just can´t master the art of using products like liquid eyeliner, then use a pencil instead - it will be much easier and there´s less risk of making mistakes.
There are lots of ways to save time on makeup, which is very handy if you are always late getting out of bed! As well as saving time when getting ready for work, it´s handy to be able to do your makeup quickly when going out. Have you any great tips that save you loads of time in putting on makeup?
Top Image Source: carolineincity.com
{{#comments_count}} Show Commnents ({{comments_count}}) {{/comments_count}}