There are tons of different makeup tricks for blue eyes out there, but truthfully, I've got the low-down on what works best! If you have some baby blues and are looking for a way to really make them pop, don't worry! I've got the top makeup tricks for blue eyes that will truly make your peepers stand out better than anything at all! So ladies, let's take a trip on down and explore the top makeup tricks for blue eyes!
---
1

Sheer Shadow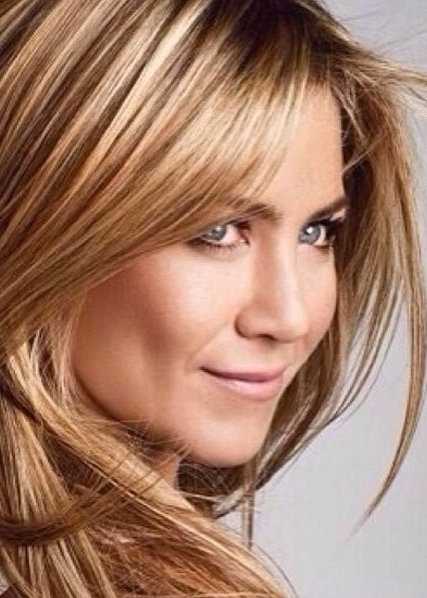 Blue is such a calm and intense that you don't need a ton of different eyeshadows to bring out the color. Sheer shadows or even just applying some lighter colors will really make your blue eyes pop! This is absolutely one of the makeup tricks for blue eyes that really works!
---
2

Matte Shadow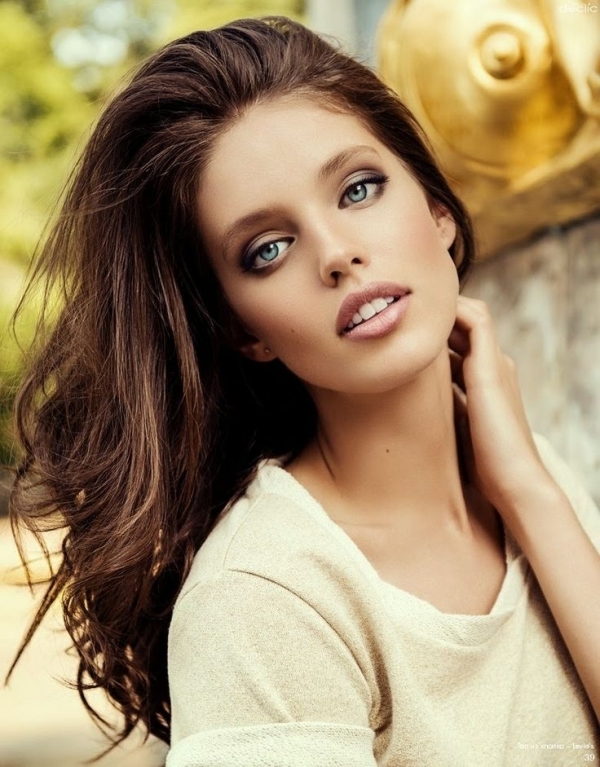 If you are thinking about wearing a shadow that isn't sheer, it's a great idea to make it a matte shadow. This is especially true if you are looking for an office look, as it can actually bring out your eyes that much better. If you're going out for a night on the town, a small bit of shimmer and shine might be good though!
---
3

Avoid Blue Shadows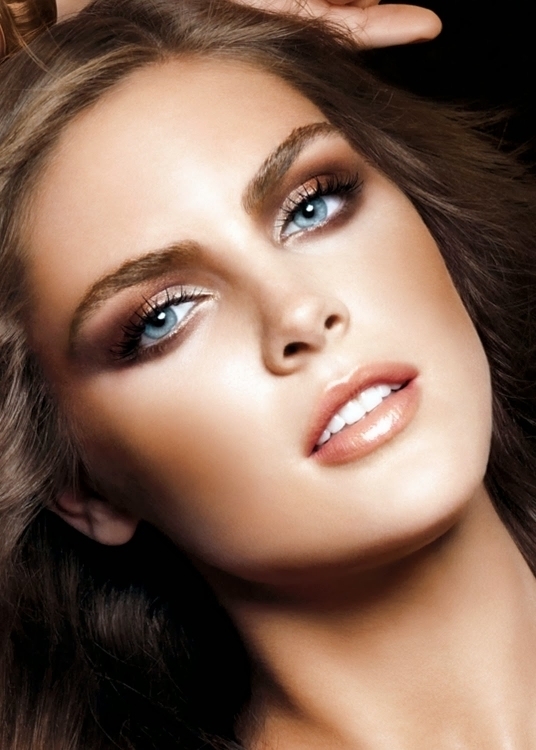 Because you have blue eyes, one of the makeup tricks for blue eyes is actually avoiding blue eyeshadows. Now, there is a tweak to this, you can wear blue eyeshadows if they are completely different from your actual eye color. If you have baby blue eyes, try a navy blue eyeshadow to really bring out the darker hues in your eyes. Remember though, don't layer on blue after blue all of the time.
---
4

Overlap Colors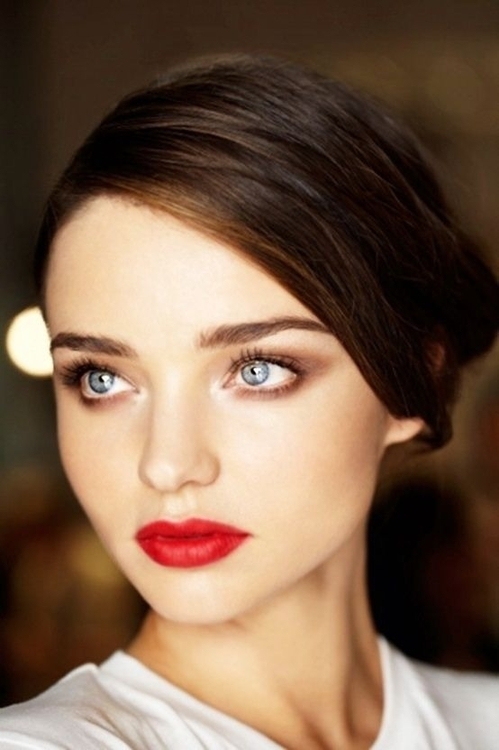 When you have blue eyes, you actually have the ability to layer tons of different colors on. If you are going with the sheer shadow I mentioned above, why not go with two different shades of sheer? Maybe one light brown and one a copper tone? Both of them super light and they would look great together!
---
5

Navy Eyeliner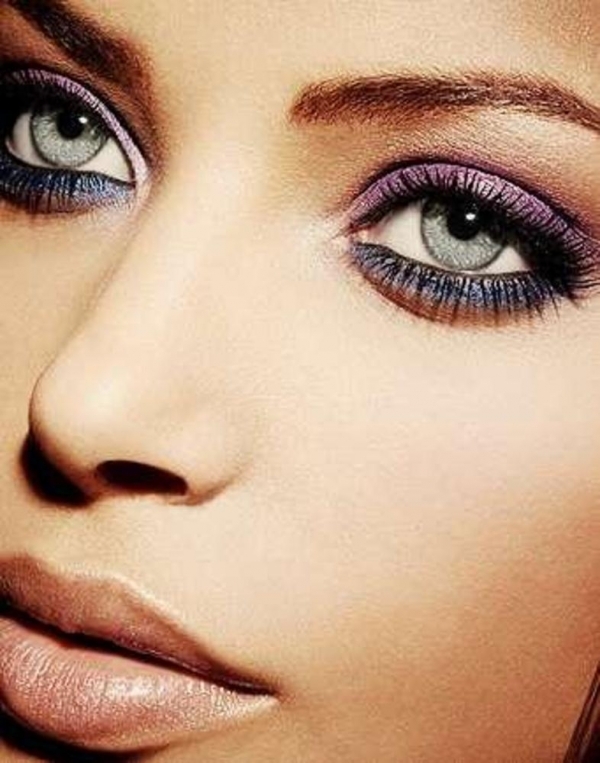 When you have blue eyes, one of the makeup tricks for blue eyes is actually ditching most of the black eyeliner and going with navy. When you go with navy eyeliner the navy actually brings your color out in full force! It's quite beautiful.
---
6

Warm Hues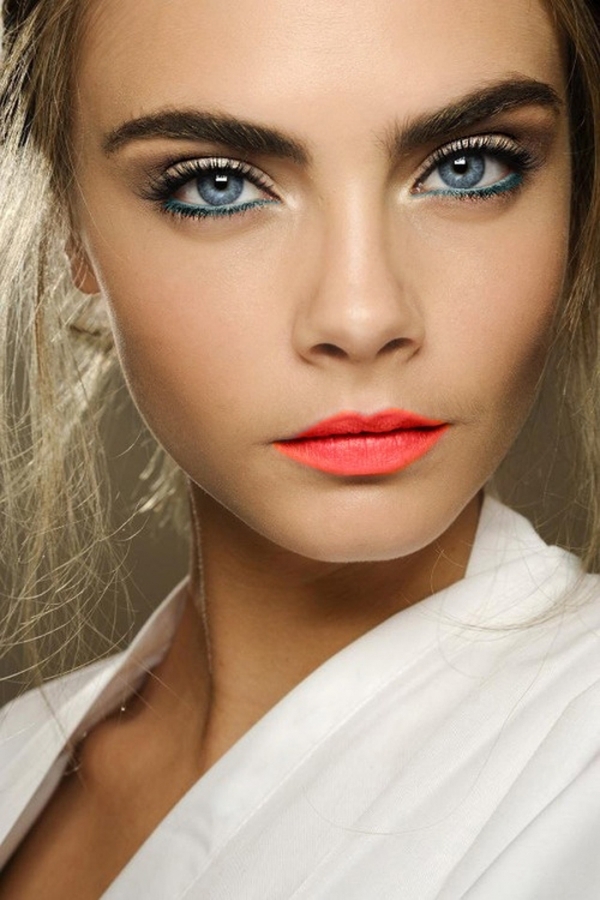 Blue is such an icy and calming color, one of the greatest things that you can do to enhance that color is actually use a ton of different warm hues. Browns, earthy tones and even some lighter colors are all fantastic for your eyes!
7

Keep It Simple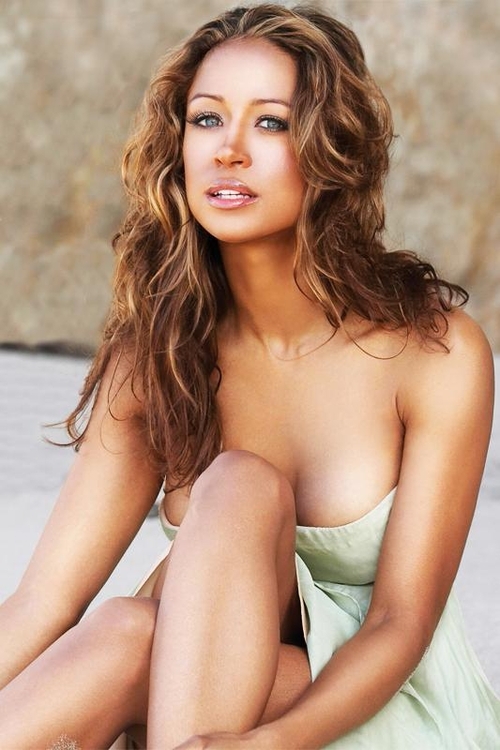 What I love about blue eyes is that they are so naturally beautiful, that they instantly draw attention to your enchanting gaze. You don't need a ton of makeup to frame your eyes and show them off. Honestly, if anything, too much makeup distracts from your natural beauty!
---
8

Highlight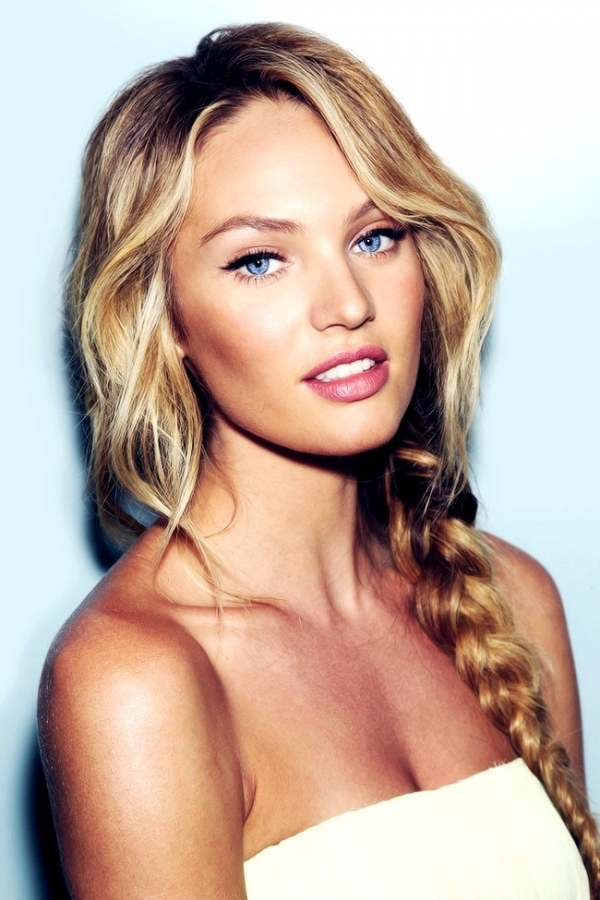 Make sure you highlight around your eyes! This will gently frame your eyes and brighten them, too! Beneath your brow bones and in the inner corner of your eyes, make sure you apply a slightly lighter eyeshadow color, such as a silver or beige.
---
9

Go Gold!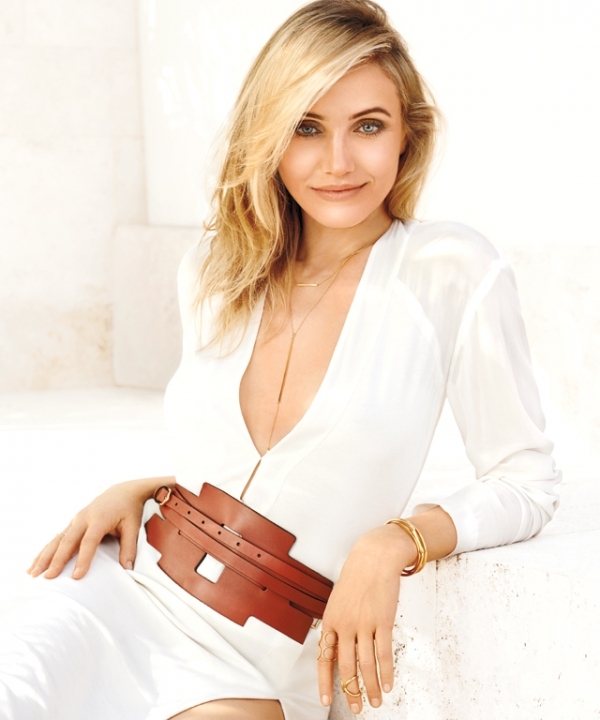 No greater pairing exists than gold eyeshadow with bright, blue eyes! This combination is elegant, classy, and stunning! You'll look like an absolute work of art, and not need any bells and whistles to look fabulous in seconds! Just apply a shiny gold shadow and a coat of mascara, then head out the door!
---
10

Aim for Contrast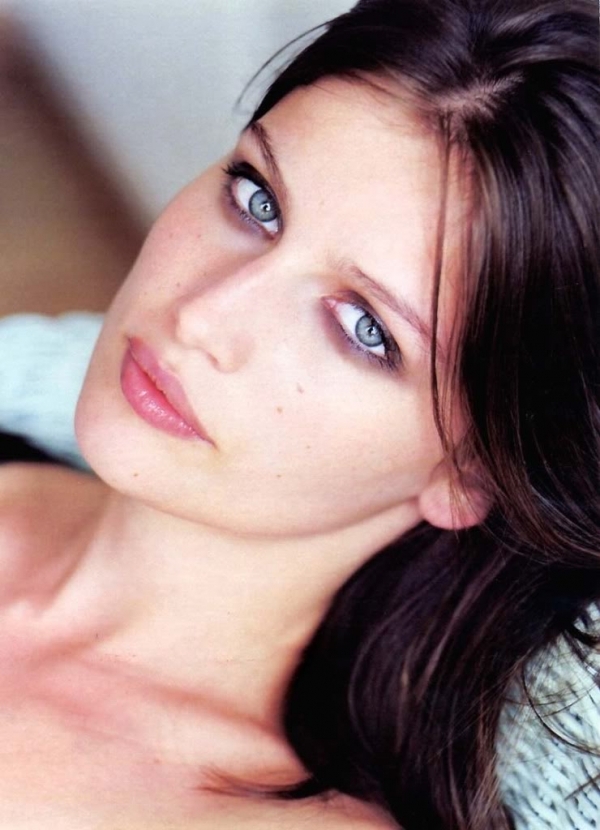 Really, this goes for any eye color, but especially for blue eyes! To create the most intriguing and beautiful look, aim for contrast. Don't use eyeshadows or eyeliners that match your eye color too closely. Rather, try something spunky and sparkly to draw out your eye's gorgeous color!
---
11

No Bottom Eyeliner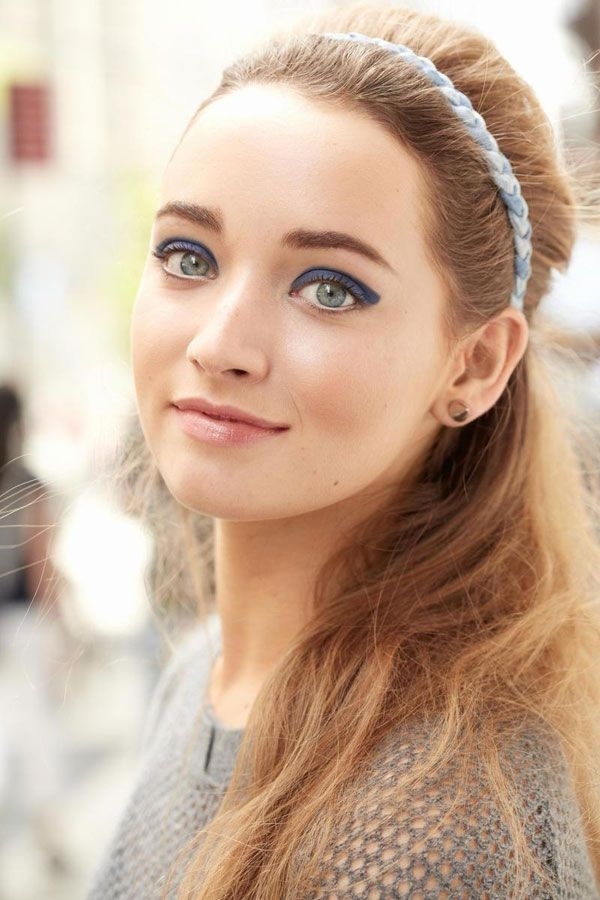 Sometimes, bottom eyeliner is the right choice. But often times, blue eyes look positively stunning without bottom eyeliner! This way, they look much larger, instead of boxed in, and brighter! If anything, use white eyeliner along your lower lashline to make your eyes look big and round!
---
12

Try Purple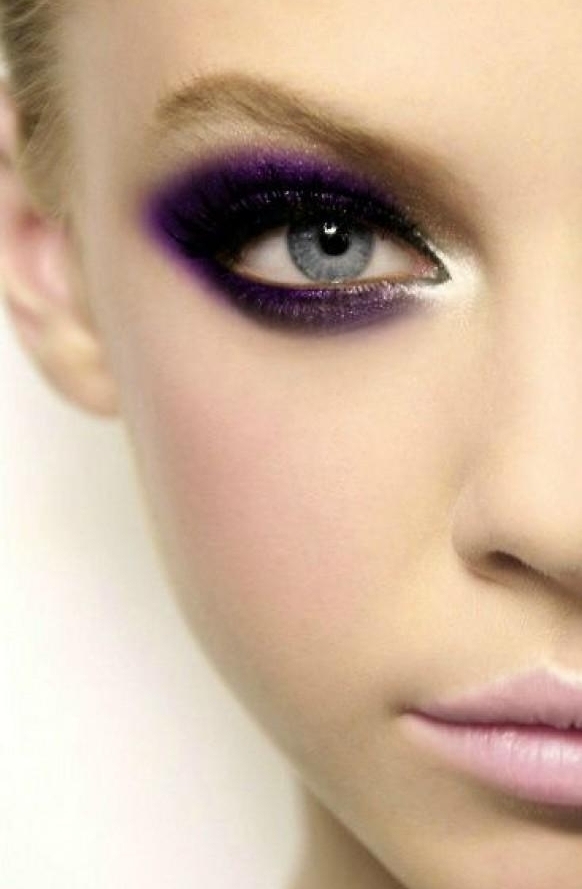 Finally, because you have fantastic blue eyes, one of the makeup tricks for blue eyes is using purple eyeshadow. Typically a very light, very sheer lilac color looks perfect and really brings out the blue in your eyes!
As you can see, there are tons of different makeup tricks for blue eyes, you just have to make sure that you are finding the ones that work for your eyes and your style. So ladies, how do you make your eye colors pop and what makeup tricks for blue eyes do you use? Any tips and tricks to share?
This article was written in collaboration with editor Sabrina Yates.
---
Comments
Popular
Related
Recent