Products from Make Up For Ever always seem to have certain things in common. They're long-lasting, you can easily find a shade that will complement your complexion, and they feel good on your skin. I've been using some of these for years, while others I just recently tried and liked. If you've never used products from Make Up For Ever, maybe you'll be curious enough to try some after reading this review. The nice thing about Sephora is their great return policy!
---
1

Aqua Eyes Waterproof Eyeliner Pencil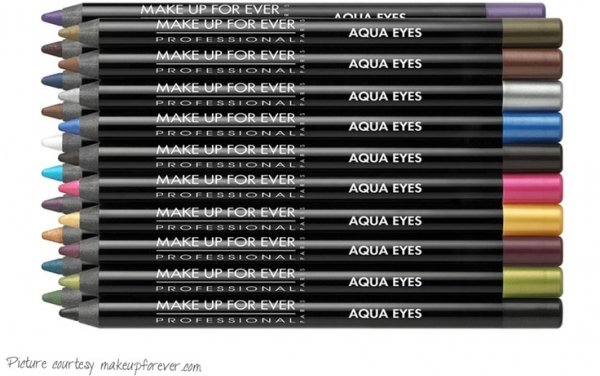 I love walking through Sephora and trying the 26 different colors of Aqua Eyes on my hand. Of all the products from Make Up For Ever, I'm partial to the Aqua Eyes in Pearly Brown, a golden brown shade, which is a good color for redheads. The only negative I've found with this pencil is the amount of wasted product when sharpening.
---
2

Aqua Shadow Waterproof Jumbo Eyeshadow Pencil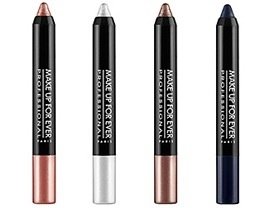 As much as I love the thin pencil, I love this jumbo version. This one twists up, so no need for a sharpener. Yay! Of course, you'll apply over an eyelid primer, but once set, this wonderful creamy pencil will not smudge or drift down your face.
---
3

HD High Definition Pressed Powder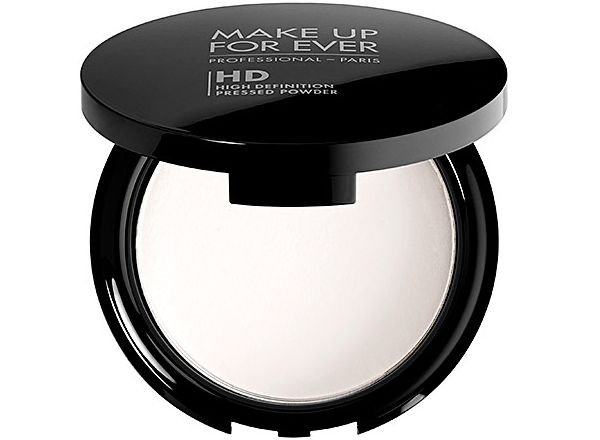 One of Make Up For Ever's best sellers, even though it comes with a hefty price tag. This is a translucent powder that blurs imperfections and imparts a matte finish. This also comes as a loose powder, but I hated the way I lost so much product during application. The pressed powder is a better choice for me. First time lookers, don't be put off by the white powder. It applies as a completely translucent finish. Make Up For Ever recommends applying with their Kabuki brush #124.
---
4

Lift Concealer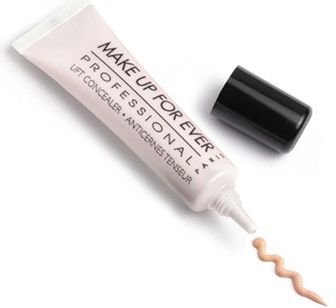 I can't even remember when I bought my last tube, that's how long-lasting this product is. As with all concealers, I apply it on top of foundation using a slim concealer brush. I admit if I'm rushing, I'll use fingertips, but if you have the time to spare, a brush is by far the best application method for a much cleaner, more defined look.
---
5

HD High Definition Blush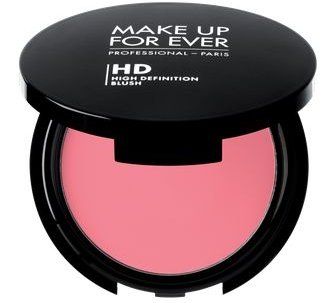 Like all HD products, HD Blush has a soft-focus effect that imparts a soft matte finish. Make Up For Ever suggests applying with a brush, polyurethane sponge, or even fingertips. Whichever you choose, this blush was born to blend! It comes in 16 stunning shades.
---
6

HD High Definition Foundation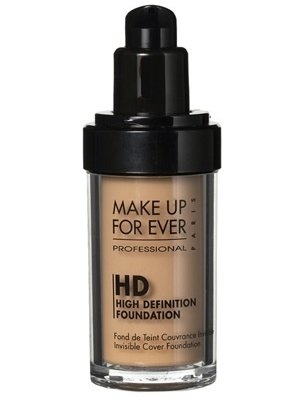 Another great HD product from Make Up For Ever, this foundation offers medium to just shy of full coverage. It blurs imperfections, comes in 26 shades, and best of all, it has a pump applicator that every foundation should have! If you're looking for a flawless finish, this could be your holy grail foundation.
---
7

Super Lip Gloss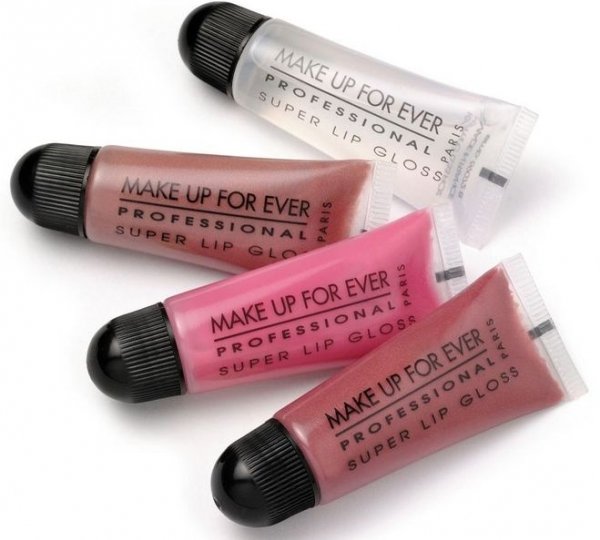 At last, a high shine lip gloss that isn't sticky, has better than average lasting power, and gives a nice moistening sensation. There are 17 shades that last through eating and drinking. When have you ever had a lip gloss that did that?
Make Up For Ever always provides a great range of shades for their products. The only problem with that is, in the case of the lip gloss, you might be tempted to pick up a handful of shades. Two things I never leave the house without wearing: earrings and lip gloss or lipstick. How about you?
More
---
Comments
Popular
Recent