One of the most beautiful things in the world is a rainbow. The perfectly placed colors make it a magnificent post-storm sight for sore eyes. And speaking of eyes...rainbow eye makeup is also very beautiful. Brighten up your entire face by trying one of these ROY G BIV inspired makeup looks.
---
1

A Shimmery Rainbow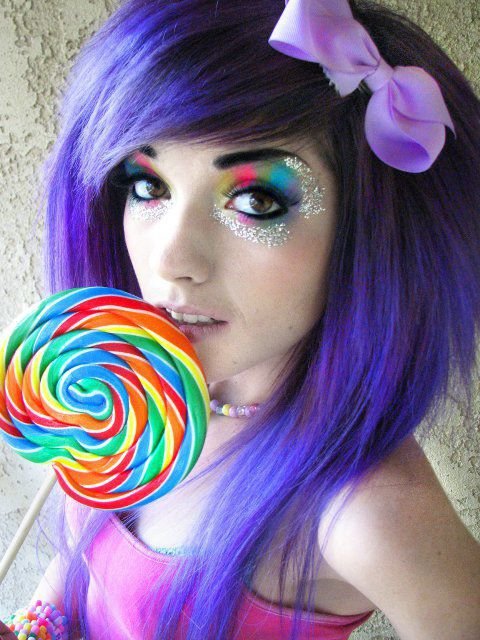 Rainbows are great. Sparkly rainbows are fabulous! I really like the way this rainbow look blends all of the colors on both the top and the bottom, to balance out the look. And of course, the shimmers don't hurt either!
2

A Pastel Rainbow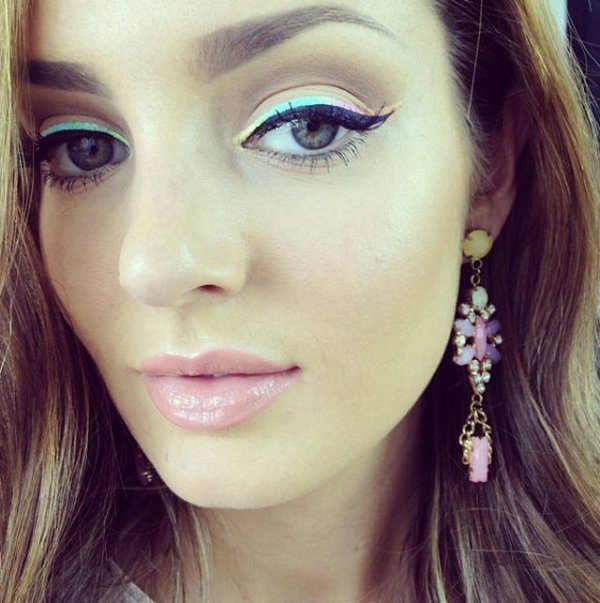 Want to try a rainbow makeup look that is sweet and feminine? This one is just right. It doesn't have all of the colors of the rainbow, but it's a delicate look that you could totally sport for spring.
---
3

A Full Faced Rainbow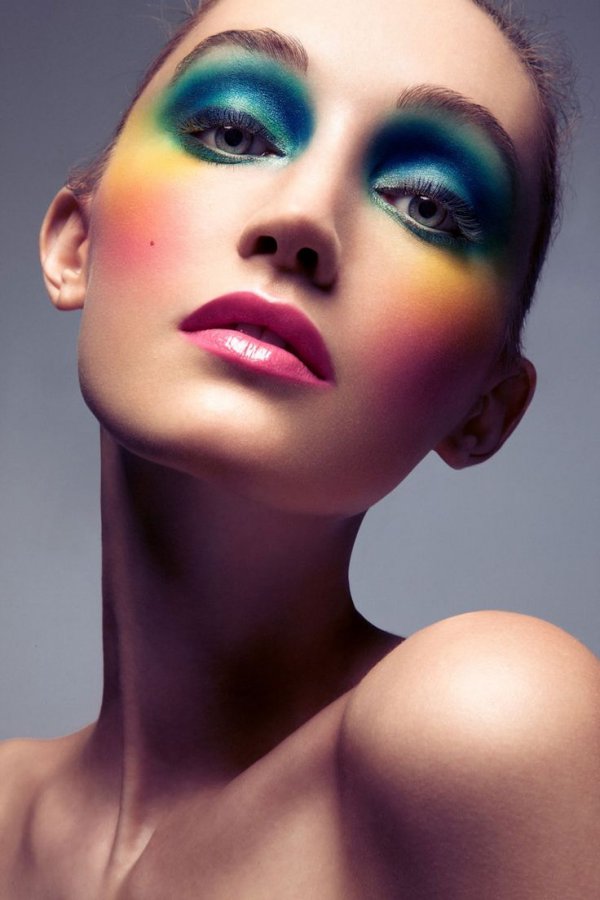 Wow. So much color. So much beauty. So creative! This look is totally fun and funky. It's dramatic, but not clownish. I would rock this look at a New Year's Eve party. Where would you wear it?
---
4

A Wild Rainbow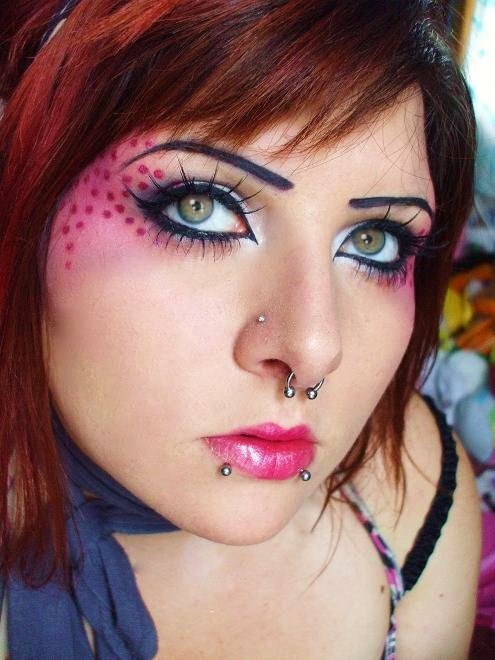 OMG how much do you love this rainbow eye makeup look with a touch of animal print? It's so unique looking. I wouldn't wear it as part of my everyday makeup routine, but I sure would give it a try at a festive event!
---
5

A Winged Rainbow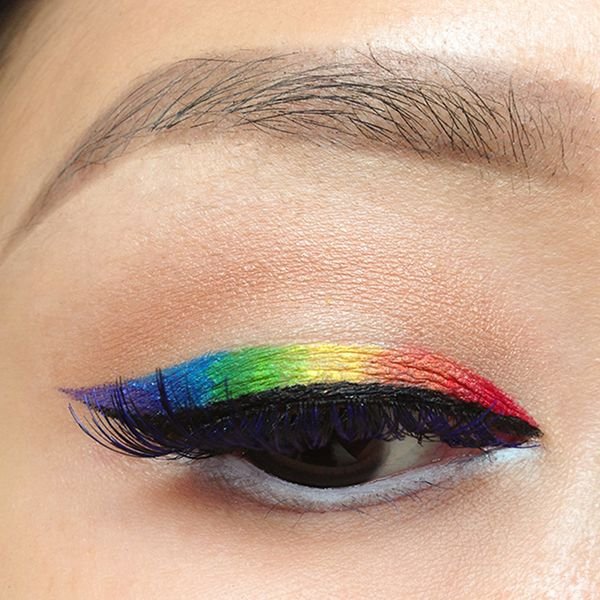 It's a rainbow that can fly! Ok, not really, but it does have wings. The colors here are perfectly blended and perfectly lined up across the lash line. The black eyeliner across the bottom ties it all together, and the purple color on the end creates the perfect wingtip.
---
6

A Tasty Rainbow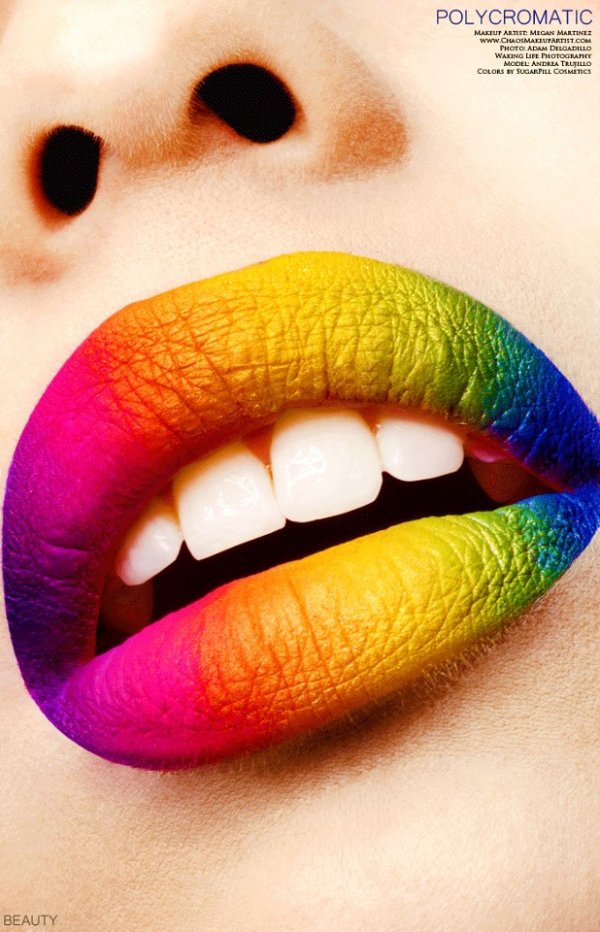 Well, it looks like you can almost ACTUALLY taste the rainbow! It isn't practical to have rainbow colored lips, but it sure is delicious! Make a big statement at your next summer BBQ by puckering up with a set of rainbow lips. Muah!
---
7

A Neon Rainbow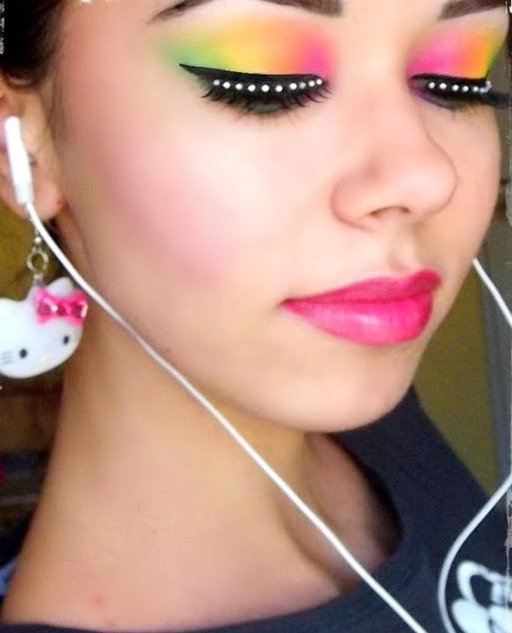 Wowza! Talk about a bright eye makeup look! This is proof that you can wear a rainbow without using every color. Neon shades are also an easy way to make your look pop, and this look is sure to grab people's attention.
Sometimes a dramatic makeup look is the way to go. If you love trying new looks and have no problem wearing many colors, try rockin' a rainbow makeup look one day and see how impressed people are. Would you do a subtle rainbow look, or something that really gets jaws dropping?
---
Comments
Popular
Related
Recent