Sexy black, natural, earthy brown or cool colorful or metallic effect- playing with different smoky eye techniques can be a lot of fun! Practice makes it perfect, of course, but before you start practicing, you'll need to get all the things needed to make smoky eyes. So, let me start by listing the tools and makeup you'll need for the basic, grayish black, party smoky eye look:
---
1

Beauty in a Box Smoky Eye Palette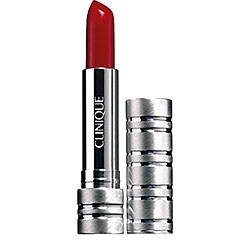 Price: $25.00 at sephora.com
If the world of makeup is still relatively new and unexplored territory for you, you might want to start by getting an eyeshadow palette designed to make the process of creating smoky eyes much easier. I've chosen this one because it has everything you'll need, plus a detailed instruction you might find very useful.
2

Eyeshadow Brush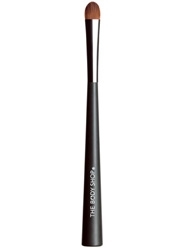 Price: $15.50 at thebodyshop-usa.com
Good eyeshadow brush is also one of the things needed to make smoky eyes so pick the size you feel comfortable with and start creating that sexy party makeup look! I've chosen this shape because it's really easy to work with and it helps me to work the eyeshadow into the crease easily. Most smoky eye sets come with a sponge applicator or a brush that's really hard to work with so do yourself a favor and get one that has a rounded tip designed to glide down the crease like it's the most natural thing in the world.
---
3

Double- Ended Smoky Eye Brush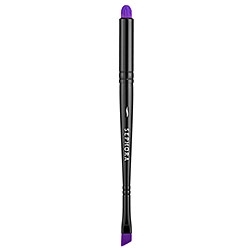 Price: $18.00 at sephora.com
A truly irreplaceable tool so, if you're interested in this brush, listen to my advice and go to H&M where you'll find an IDENTICAL one for a price significantly lower than $18! Dome-like part is perfect for blending and smudging while the slanted brush on the other side remains my irreplaceable touch-up tool. This last one will help you apply a thin, clean line of eyeshadow right under your lower lash-line and it can be used to fill in and darken the eyebrows too.
---
4

Line Softener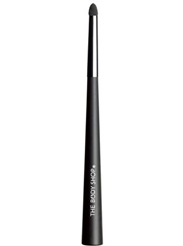 Price: $10.50 at thebodyshop-usa.com
Sponge applicators might not be the best tool for applying eyeshadow but they sure are one of those things needed to make smoky eyes. So use your applicators like a pro and use them for something they do best- line softening! Now, I don't need to tell you why soft, smoky lines are must for this look– do I?
---
5

Buxom Waterproof Smoky Eye Stick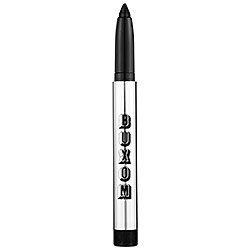 Price: $18.00 at sephora.com
If glam, dramatic look is what you're hoping to achieve, add this useful thingy to your list of things needed to make smoky eyes! Rub it against the back of your hand a few times to soften it up and then apply on both the upper and lower lid. Smudge the lines using your line softener or sponge applicator and voila!
---
6

NARS Larger than Life Volumizing Mascara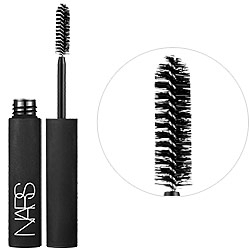 Price: $25.00 at sephora.com
Larger than life? Well, that's one phrase I like to hear, especially when it comes to eyelashes! The rule is pretty simple here girls – sexy dark eyes simply require those jet black, rich eyelashes so get a good volumizing mascara and finish the look by applying two coats of it.
---
7

Benefit Brow Zings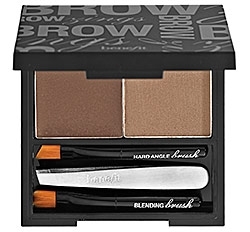 Price: $30.00 at sephora.com
My brows are pretty thin and weird so I prefer to add a bit of color and definition. It's optional, though, so you don't have to do it if you don't want to or don't need to. I'm suggesting it because sexy, perfectly arched brows look really amazing with smoky eyes, so, once you do your eyes, try "fixing" the brows a bit too to see how you like it. My sister loves it now and it took me almost a year and a lot of nerves to get her to at least try it.
So, now that I've covered all those things needed to make smoky eyes, the only thing left to do is ask if this post was helpful. A whole bunch of tools, I know, but once you get used to them this whole process is going to be one big piece of cake.
---
Popular
Related
Recent