Eyes are one of the most beautiful features on a face, and I've got some eye shadow shades for brown eyes that will not only enhance them, but bring out a whole new you! There are so many colors and techniques to choose from that these eye shadow shades for brown eyes will really be fun to work with. Let's see which of these hues is just right for you.
---
1

Blues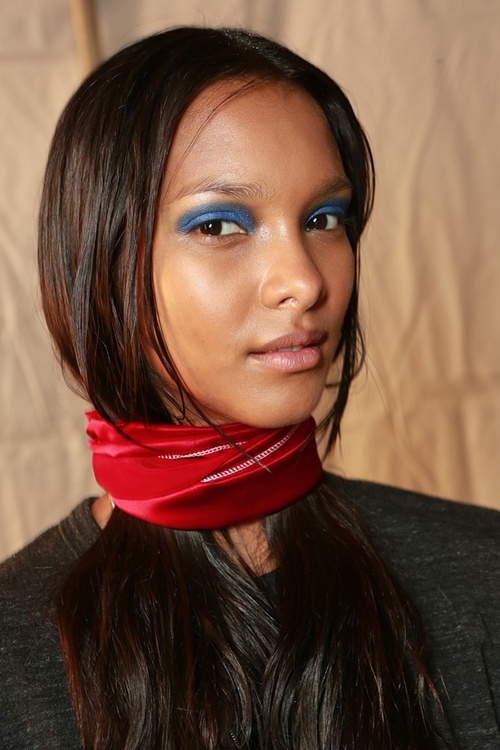 Dark blue, electric blue, cobalt blue and any of the vibrant blues are the perfect eye shadow shades for brown eyes. Blues bring out the warmness of the brown eyes and definitely make them pop. A generous swipe of blue across the lid with a subtle use of gel eye liner and mascara can definitely enhance and bring out the natural hue. Not sure you can rock blue? Let's move on.
---
2

Purple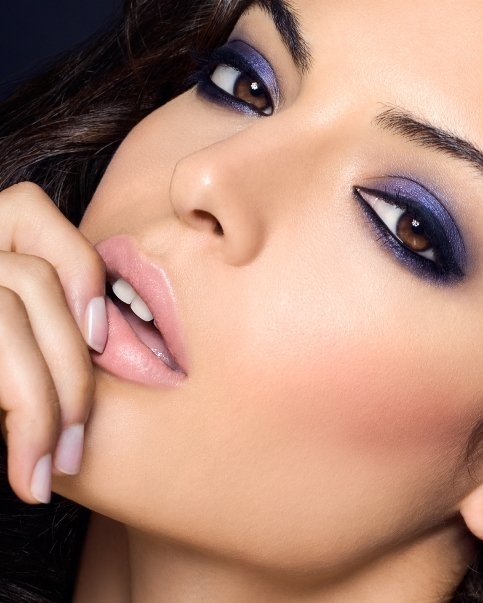 Purple is best used for brown/hazel eyes; something like a deep purple, eggplant purple if you will, to bring out those gold hues in the brown eyes with hazel flecks. I like to contrast a dark purple with a shade lighter of purple across the lids to give my Asian brown eyes depth, to make them bigger and make them pop.
---
3

Gold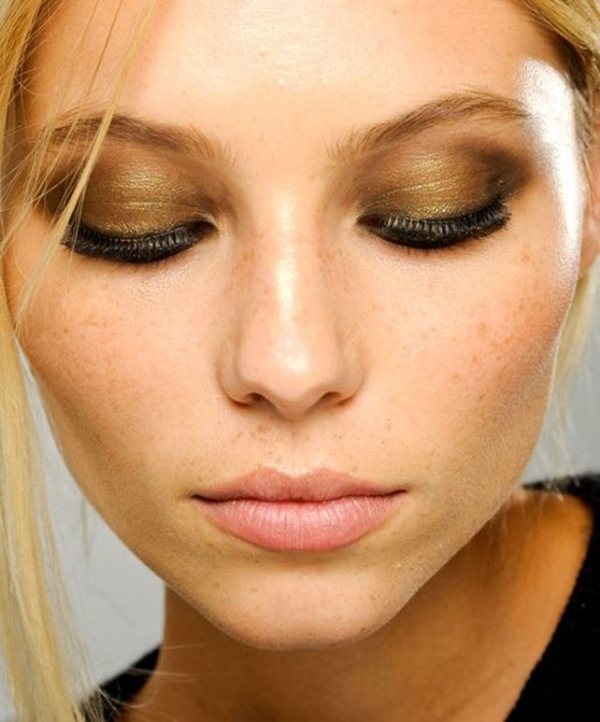 Now, using too much gold can be a bit of an eyesore (pun intended). Try mixing and contrasting the gold with a little green, to give it a goldish green hue. The gold will highlight your natural brown, the green will give it depth. Woo hoo for contrasting!
---
4

Copper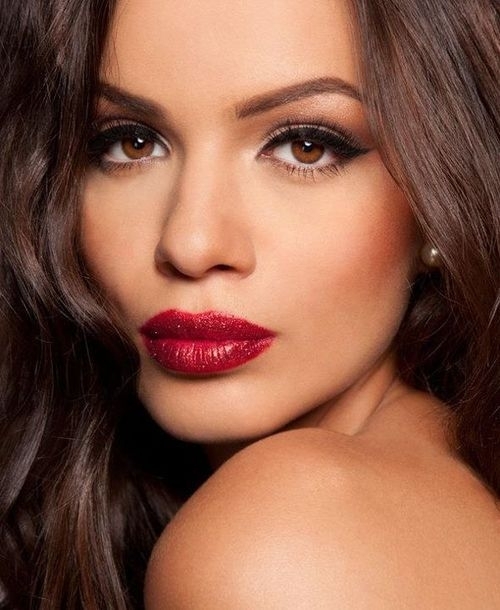 A deep copper, which is a gentle brownish red, will highlight brown eyes and give them a natural shimmer and genuine brown glimmer. Remember shadows are used to enhance the natural beauty, so don't go too crazy! Layer it on with a light hand; it's easier to add a little than to have to take it off and start over.
---
5

Green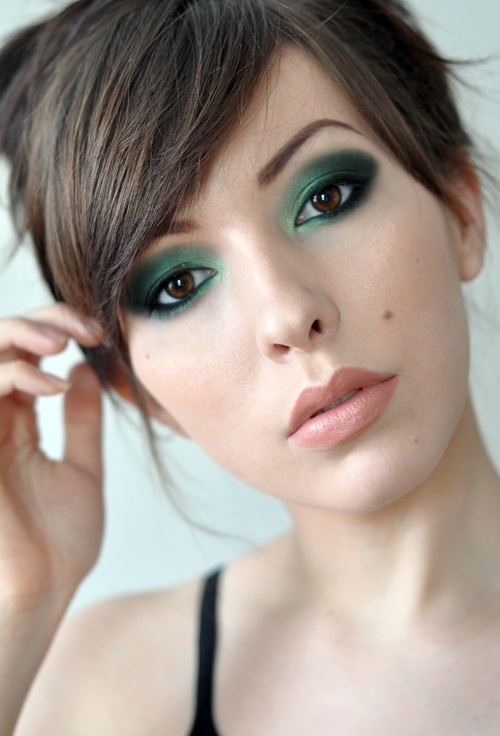 Green is one of my favorite colors, and I personally love using browns and greens. I think they naturally compliment one another. Using just a little of each color can do wonders. Gently swiping brown across the lid, using a tiny bit of green in the crease will give your eyes a glimmer of color, naturally.
---
6

Taupe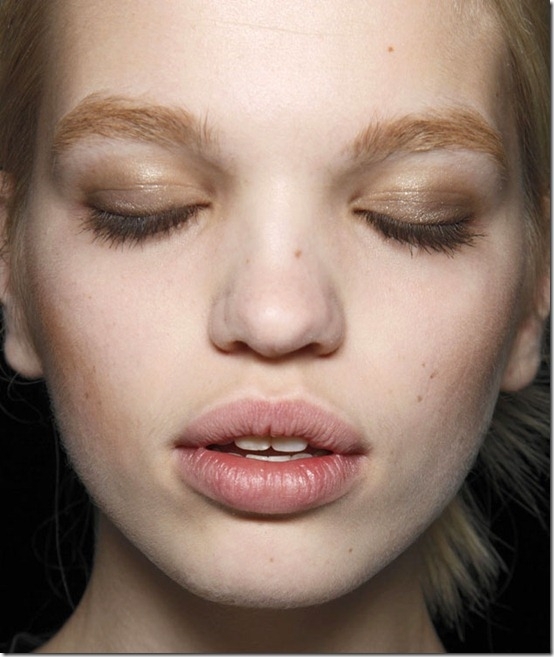 Go natural, using taupe. It gives the eyes a natural glow that lightens and emphasizes the brown hues in the eyes. Using taupe with a little mascara can definitely make natural look amazing! I love the natural look, don't you? It works for any eye color, too, but I especially love it with brown.
7

Silver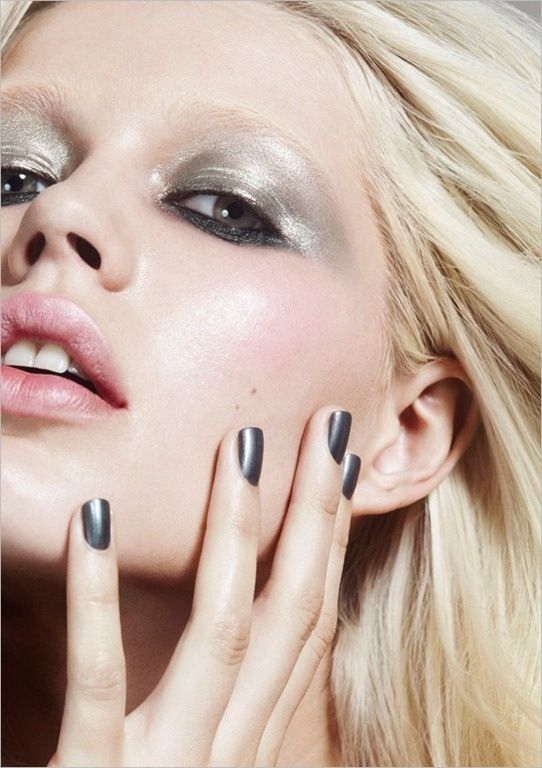 For those fun nights out, go with silver and black to give our brown eyes a smokey look! Silver, black and a little white make any eye color sultry, and classy! Don't go to overboard on the silver; remember less make up the better. Not fond of the silver and black? Try the silver with another of these colors I've mentioned (just not the other metallics, gold and copper).
These happen to be my favorite eye shadow shades for brown eyes! Do you have any colors at you love to use? Have you tried a certain color and regretted it? Let me know your technique and colors; it's always great to hear what our readers have used and learned!
---
Comments
Popular
Related
Recent