If you are looking for makeup tips for a brunette, I can point you in the right direction. Makeup tips for a brunette are vastly different than the makeup tips a blonde should follow and that only makes sense. A brunette needs to have her own unique makeup tips tailored just for her. These makeup tips will make you simply dazzling so be prepared to wow your family and friends.
1

Eyeliner is Your Magic Makeup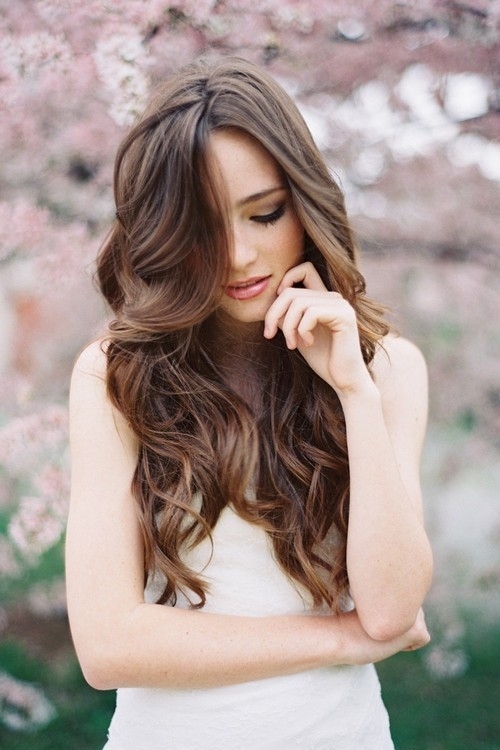 While blondes and redheads desperately need mascara, you don't. Of course you want to wear mascara but you more than likely already have gorgeous lashes, so eyeliner is where the magic happens for you. It will draw attention up to your brows, which are the frame of your face. It also enhances your eyes, which your dark hair can pull away from if you don't give your eyes enough attention. If you really want some power in your possession, go for liquid eyeliner; the dramatic impact will be stunning. This is one of the best makeup tips for a brunette.
2

Choose Flattering Eye Makeup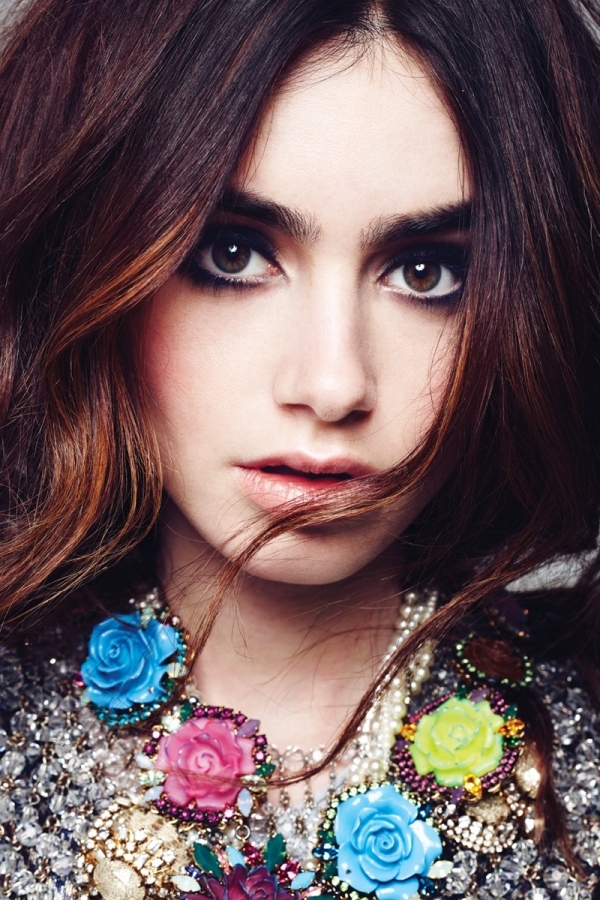 Choose eye makeup that is flattering. Go for a shimmer if you want to pull attention to your eyes. If you want to pull attention to your lips, go for more of a matte choice in the shades you choose in eye makeup. Color often looks good in eye makeup choices for brunettes. Try some shades of purple or green. If you want something a little tamer, try out caramels mixed with a touch of pink or burgundy brown shades.
3

Go for a Berry Lipstick… or Maybe Red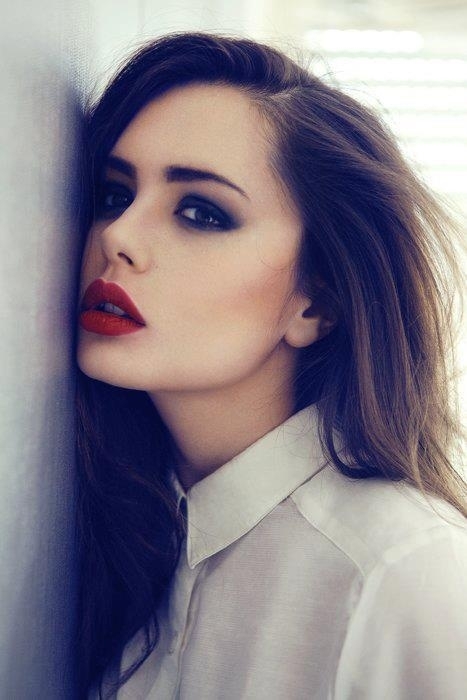 Brunettes look better when they choose berry or red shades for a lipstick. True pinks are better choices for blondes. Corals and shades of browns are more for redheads. Not that you can't wear pink, but berry and red are shades that really make a brunette dazzling. Try them on and see how lovely they look on you.
4

Black Eyeliner All the Way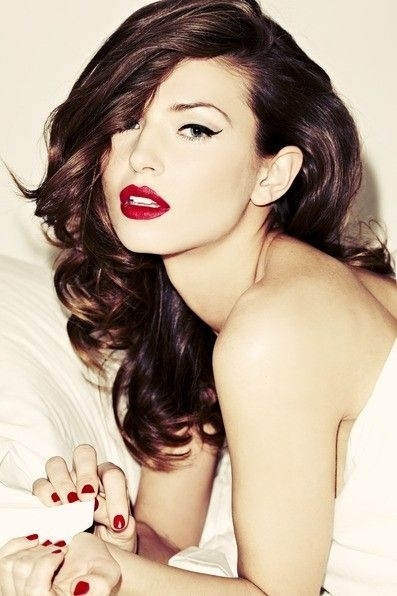 We talked about the importance of eyeliner but we did not talk about the shade you should wear. Go for black, all the way. Black eyeliner has an awesome impact. The only exception is that you may want to switch to brown eyeliner when you get in your upper forties. At that point, black can look a bit harsh, where brown gives a softer look.
5

Highlight Your Brows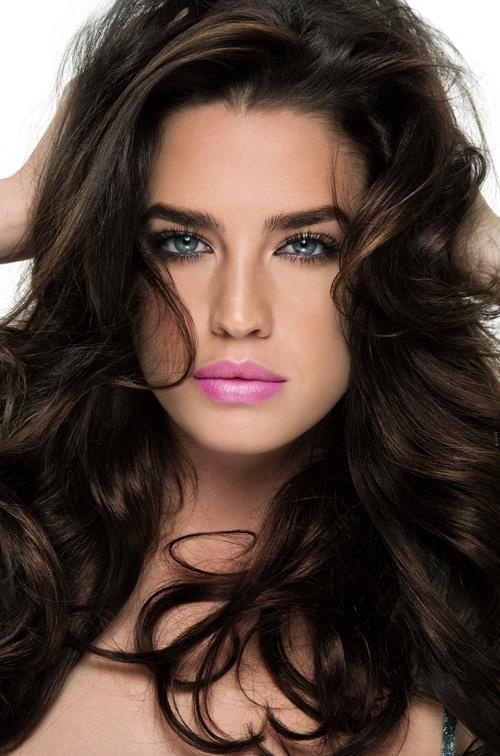 Use a highlighter on your brow bone, right in the arch. This will pull attention upward. Instead of noticing any flaw that you may have in your eyes, such as the fact they are too deep set or hooded, people will be noticing the beauty of them. The highlight will make the focus on the beauty of that area of the face and cover any flaws. Try this and see what I mean.
6

Choose Your Blush Carefully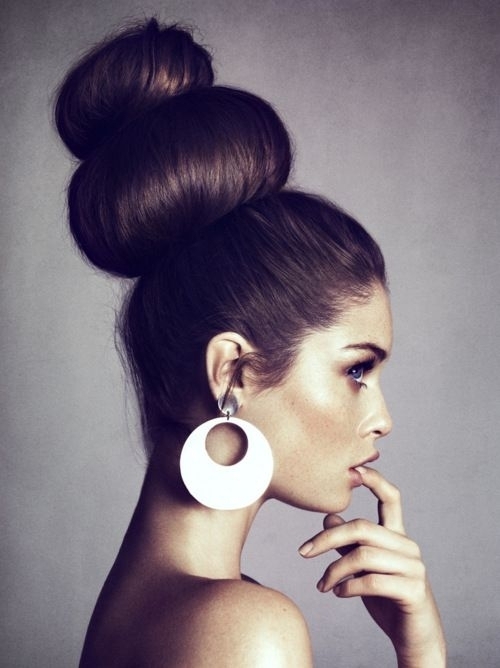 Blush can be difficult for a brunette to choose. Again, blondes tend to do better with pink shades while redheads do better with coral. Brunettes can be a mixed bag. You really need to try them on to see what works best with your skin tone. If you tend to have warm tones, you will want to go coral. If you tend to have cool tones then a pinker blush is for you.
7

Arch Your Brows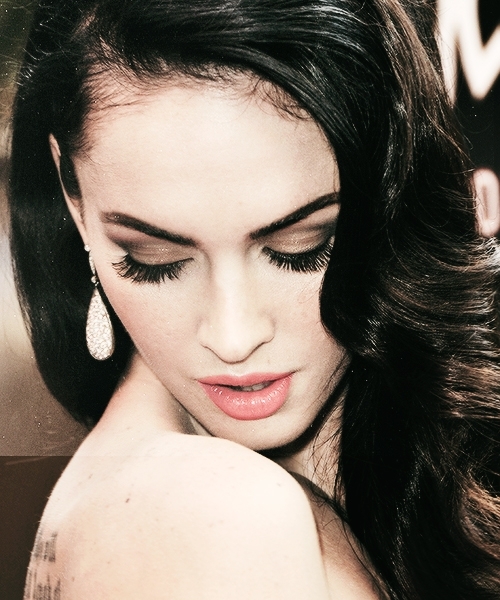 Brunettes almost always have absolutely gorgeous brows. My daughter and my sister are both brunettes and they both have gorgeous brows. I envy them. Brows have a very dramatic impact when you are brunette. It only makes sense to give them the perfect arch. If you feel insecure about doing this, ask your stylist for help.
These seven little tips can really make your makeup look dazzling when you are a brunette. What have you found is important in your makeup routine as a brunette? Which of these tips are most helpful to you?