Some beauty products are my all time favorites, and yet there are some beauty product I totally hated. Now, I won't speak about perfumes as that has a lot to do with personal taste, however, some products like mascaras, foundations and glosses had major disadvatages anyone could notice really soon. So, here's the list of those beauty products I totally hated, just in case you ever need a my oppinion:
---
1

Max Factor 2000 Calorie Mascara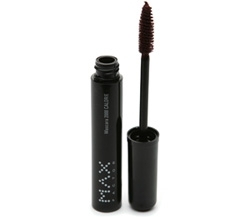 Price: $6.99 at drugstore.com
It used to be good, in fact, it used to be amazing! I remember stealing it from my mom back in elementary school. But then something happened and, when I got old enough to buy my own makeup this mascara turned out to be the worst thing I've ever bought. It was runny, left terrible smudges and when I tried to wash it off, it simply won't move! Definitely deserved to be on the list of beauty products I totally hated.
---
2

Eucerin Redness Relief Perfecting Lotion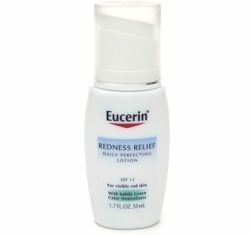 Price: $14.99 at drugstore.com
Check the description- it says the product has a subtle green tone to minimize the redness. Well, let me tell you something, it isn't as subtle as they claim! I had high hopes about it because I really like Eucerin products but this one was a total disappointment. Left my face looking dull, kind of sick and a bit greenish and the sad part is that the cream simply couldn't be rubbed in evenly.
---
3

Diorkiss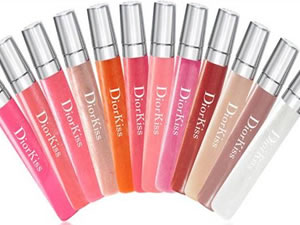 Price: $21.00 at macys.com
Lovely colors and a very rich texture, unfortunately too greasy and runny for my taste. It's wasn't cheap back when I bought it and it definitely isn't cheap now so I'd expect to get a perfect product for all that cash. Am I right? I mean, I don't have money to waste! I had to give it away as it was literally melting and running past my natural lip contours so, although it wasn't one of those beauty products I totally hated, I had to put it on the list, simply because it wasn't a cheap waste.
---
4

Nivea Sun-Kissed Gradual Tanning Lotion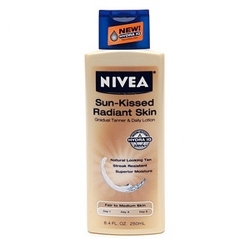 Price: $9.99 at drugstore.com
I had to stop using it although the fake tan turned out really good. Why, you might ask? Because it stinks like hell and maybe even more because I have never been to hell so it wouldn't be fair to pass any judgement on it! Seriously, every time I've applied it I had the feeling that I'm going to lose my dinner. I think I said nice things about it once, so if that is the case, note that I still stand behind them. The results are great, if you can tolerate the stench which is nowhere near slightly unpleasant. Belive me!
---
5

Max Factor Colour Adapt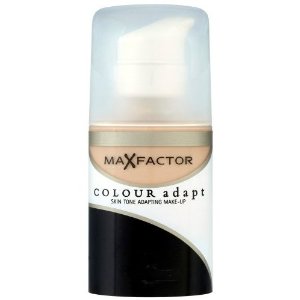 Price: $6.11 at amazon.com
The lowest price of this product when it first came out was about 12 Euros and it went up and up every month untill if finally settled on a little bit over 20! Now, that is about 30 something dollars so you can do the math and figure out how many better foundations I could choose from, foundations that won't turn all grainy after a month of use, despite the fact that the production date clearly shows the foundation can't get any fresher than that. Yup, this is one of the beauty products I totally hated!
---
6

Nivea Visage Day Cream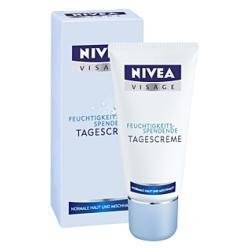 Price: $17.15 at amazon.com
Here's one that got me a bit disappointed with too, although I'm not terribly mad since my sister happened to like it. Definitely not a good product for dry skin because it doesn't really do anything, unless you set your alarm to remind you to apply it every 2 hours. Not a totally awful products as I have a really strange skin type. However, if you skin tends to get quite dry and sensitive, I'd recommend Sebamed Visio Day Cream as it s definitely worth every penny and ended up costing me either less or exactly the same as this non-working Nivea Visage.
7

Rimmel Recover Foundation

Price: $2.99 at amazon.com
Don't buy it, not even for the price of $2.99! The purpose of this foundation is to help you look fresh, well-rested and naturally glowing – instead of that, you'll end up looking like a tired c*ap with sparkles. Yeah, I'm serious! You won't even get the medium coverage and I don't even want to talk about looking like you've had enough sleep. Oh, yeah, and your face will shine brighter than a christmas tree on all photos.

Yes, these are the beauty product I totally hated and now it's time for my usual question. Have you had a different experience with these or shared the same bad experiece but with totally different products?
---
Comments
Popular
Related
Recent