When I wear my little black dress, I am constantly looking for makeup ideas, so that inspired a post about what makeup ideas for your LBD that you can recreate and that are ideal for date night! If you're confused about what goes with your favorite black frock, take a look at my makeup ideas for your LBD that really work and will make sure that you look beautiful! So, you ready to explore some makeup ideas?
---
1

Smoky Greens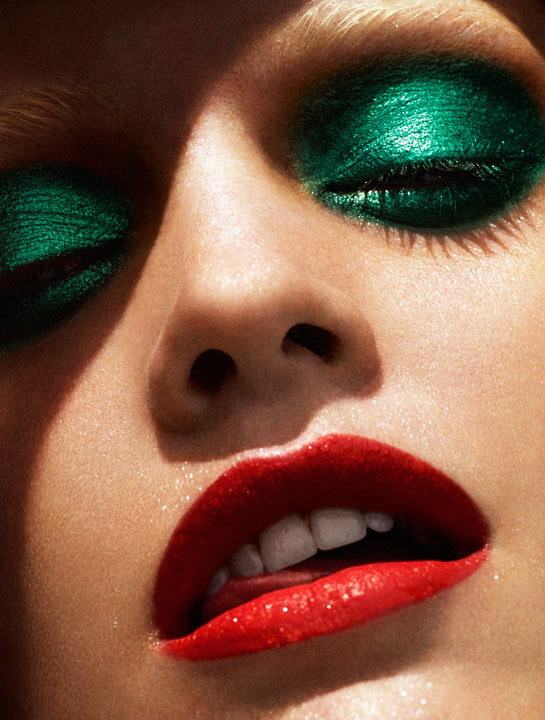 Ah, I have to say that one of my favorite makeup ideas for your LBD to date is smoky green eyes. Green eye makeup in general is beautiful and very in this season, but smoky greens? You can't beat it! Give it a try, especially with some emerald greens and golds and see just how beautiful you look in your LBD!
---
2

Dramatic Lip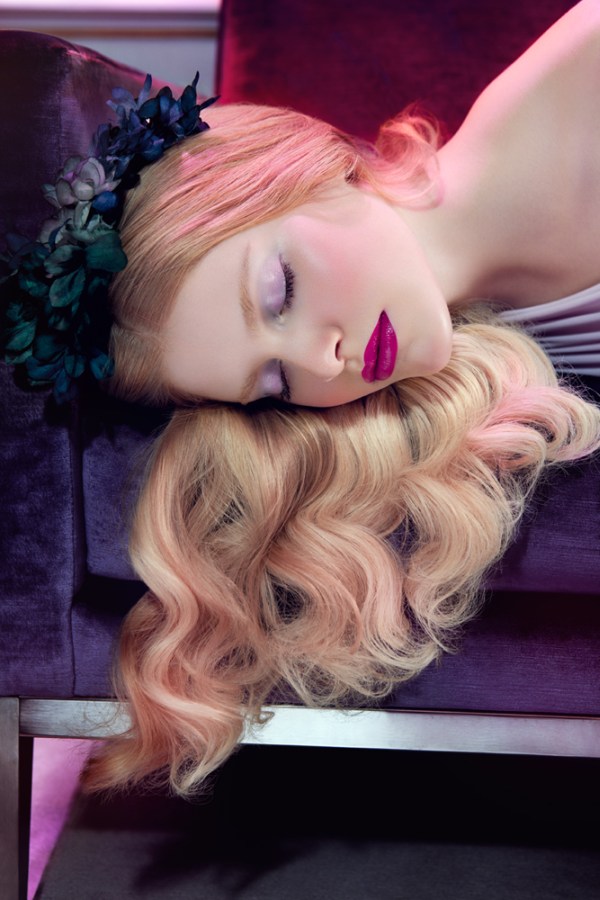 I think that every single time you wear your LBD, you should have some kind of dramatic lip on. Red lips are my favorite, but you could go with something simpler and something that isn't quite so bold. A flash of pink, a bit of coral – whatever color you think works best on your skin tone, give it a try when you have your little black dress on!
---
3

Gold & Champagne Eyes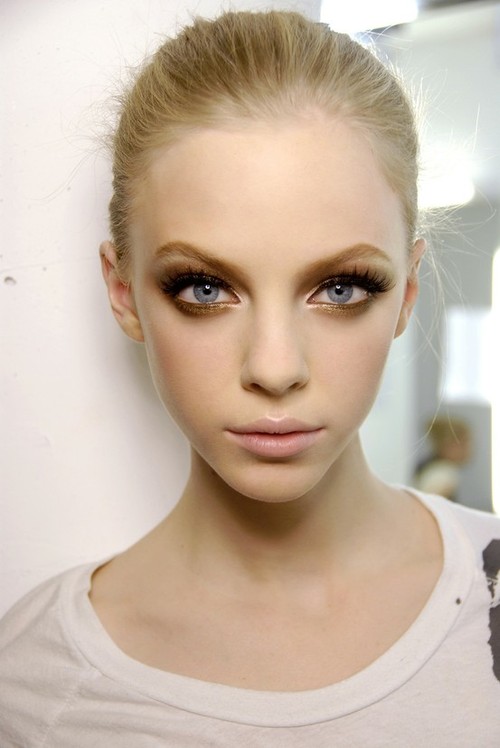 Gold is a color that is very in this season too, but gold with a mixture of champagne color? You can't beat it! This dramatic eye would look great with a nude lip and a little bit of blush and bronzer, so you can highlight your cheekbones beautifully! Give it a try and let us know how gorgeous it looks!
---
4

Winged Liner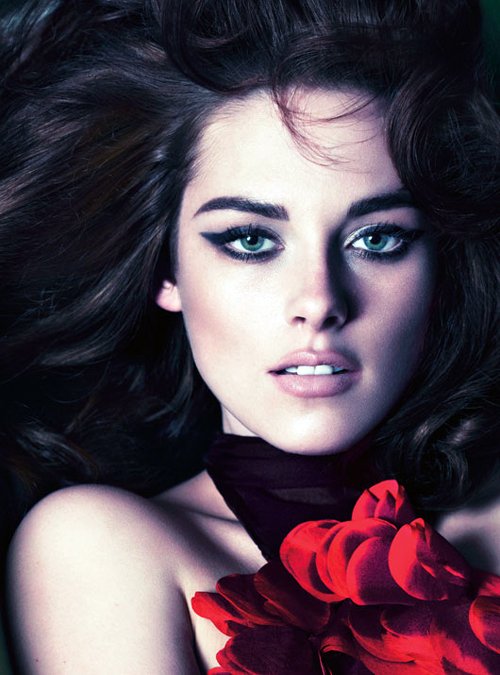 If you are looking for a simple makeup idea for your little black dress, give a try to some winged liner. For me, I actually love the winged liner that Angie Jolie pulls off all of the time and it's super easy to duplicate! Clearly K-Stew works the look wonderfully too! Just look up a tutorial and go to town on your winged liner!
---
5

Smoky Purples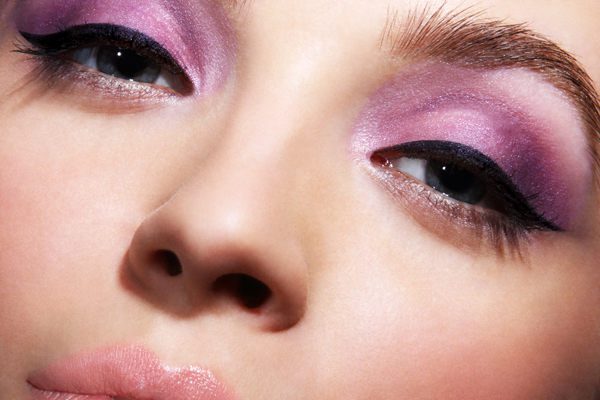 Another color that I think looks great with any little black dress is purple! I think that smoky purple eyes, if done right (darker purples are always better for me!) look amazing and they really add a bit of drama to any look that might not have been there! Also, purple can really highlight the green in any eye color!
---
6

Silver Eyeliner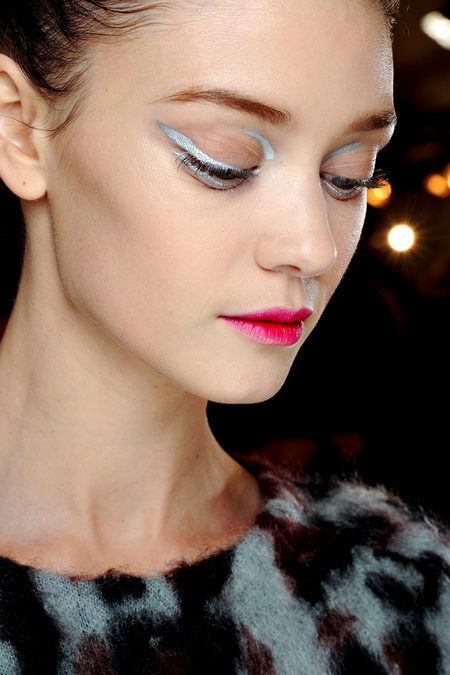 If you really want to get a little bit crazy, why not skip the typical black liner that you always do and instead, do something a little different? Silver eyeliner is an amazing liner that goes with any LBD and it's also super fun to put on! This is a great way to highlight your eyes and draw attention to them!
7

Neutral Eye, Red Lip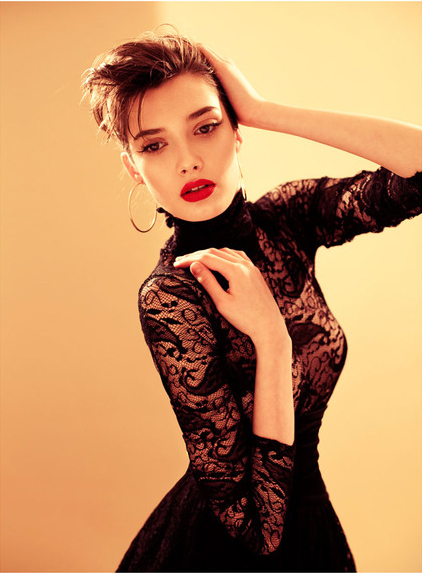 Finally, if you want another makeup idea that is very easy to do and is great for date night, it's all about the neutral eye makeup and instead, go really dramatic and bold with your lip. Red lips are always a great idea with a very simple eye. Let us know how it looks, girls!
Your little black dress is always beautiful and always looks great, but why not pump it up with your makeup? Give some of these makeup ideas a try!
---
Comments
Popular
Related
Recent