Adele is a beauty icon in her own right. She's absolutely gorgeous and I'm so in love with her makeup! She has a definite vintage flair that's both sultry and sexy. If you've ever wanted to put a bit of Adele's style into your own makeup, this is the guide you need.
---
1

Achieve Skin Perfection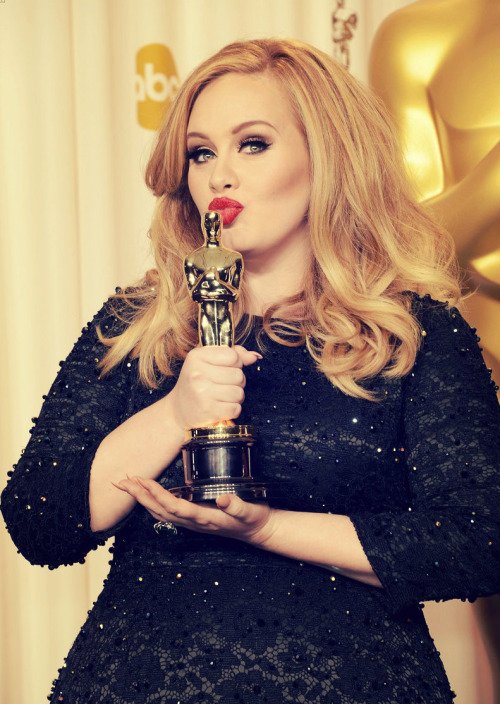 Some of Adele's beauty comes from her skin. It's easy to focus only on her eyes and lips, but her face deserves some serious recognition. She has a lovely glow that comes from more than makeup. To achieve that look you want to have a good skincare routine. Another step in getting her dewy finish is to choose foundations that promise radiance and to stay away from matte formulas.
---
2

Choose an Understated Blush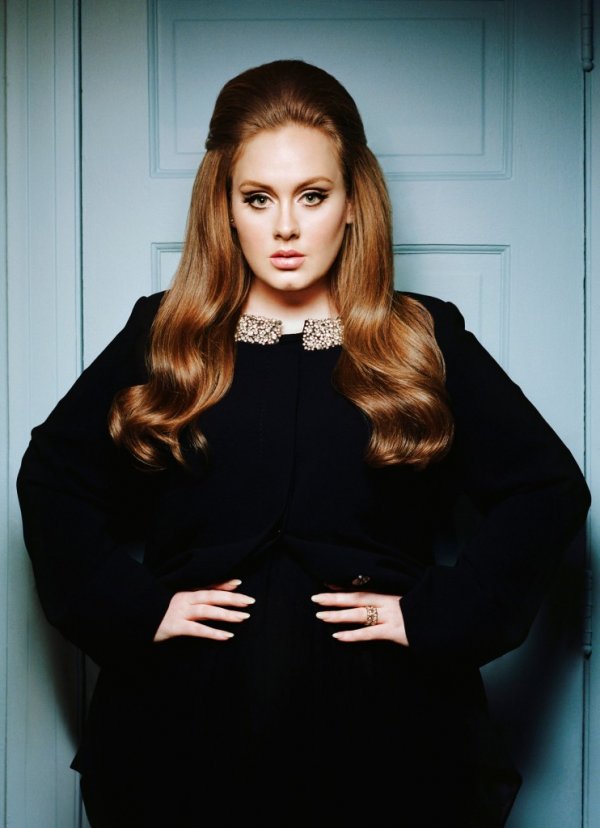 This is something else that you don't notice at first glance but if you look closely, you'll see how exquisite Adele's blush is. She wears understated shades and it absolutely works for her. You want your blush to work, but you don't want people to specifically notice it. Blush should be more of an afterthought than the main headline. Cream blush in a medium peachy pink is a good choice to mimic Adele's look.
Trendinig Stories
More Stories ...
3

Fill in Your Brows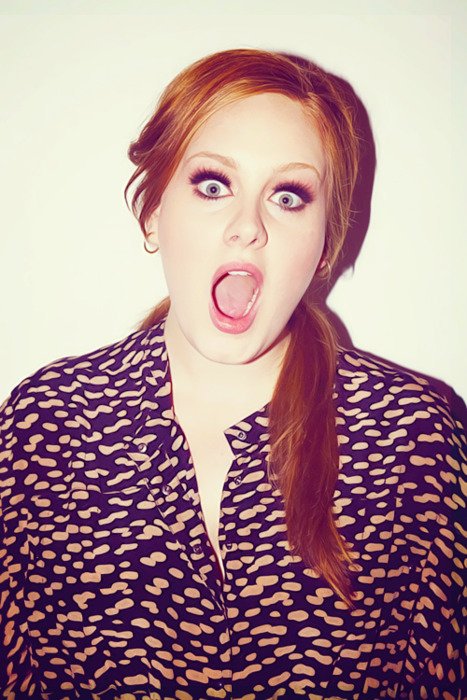 Eyebrows are the frame for your face. Too often, they're neglected but they deserve attention. The pay off is big when you take the time to groom and fill in your brows. If you're blessed with a full brow then you may only need a bit of brow gel. For the rest of us, filling them in is a daily necessity.
---
4

Play up Your Crease with a Darker Shadow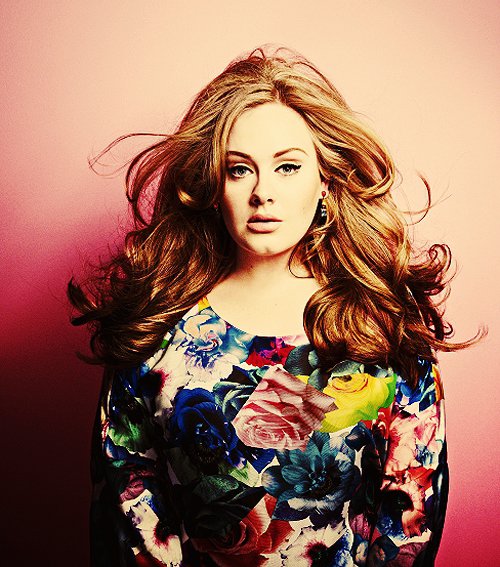 Part of what makes Adele's eye makeup so fabulous is that she gives her crease enough shading to add depth. She almost always makes her eyes the focus of her face. If you'd love to try this look then don't be afraid to use a heavy hand with your eyeshadow crease brush. Adele generally wears shades of charcoal and brown in her crease. It may take a bit of practice to learn this technique, but the end result is worth it.
---
5

Learn to Create the Retro Cat Eye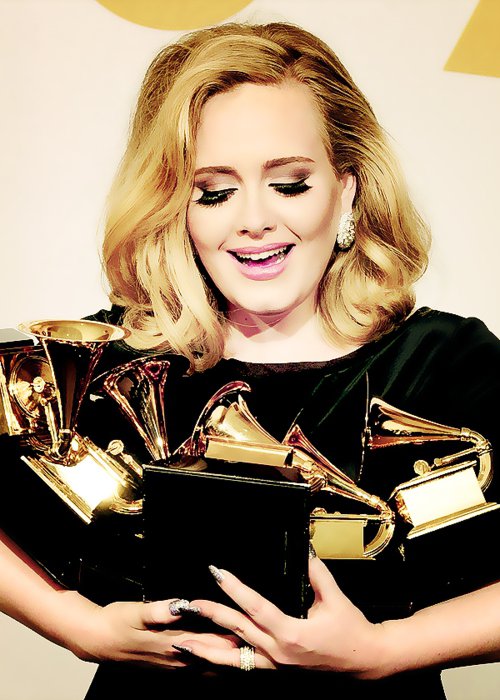 Adele's magical eye makeup is due in part to her winged eyeliner, also called the cat eye. For a dramatic eye look, always go for liquid or gel liner. It's true that you have to apply it carefully but you just can't get the same results with a pencil, as much as we love them. Mastering the cat eye can be tricky but there're lots of tutorials to help you learn. YouTube has over 83,000 to choose from.
---
6

Fan out Your Lashes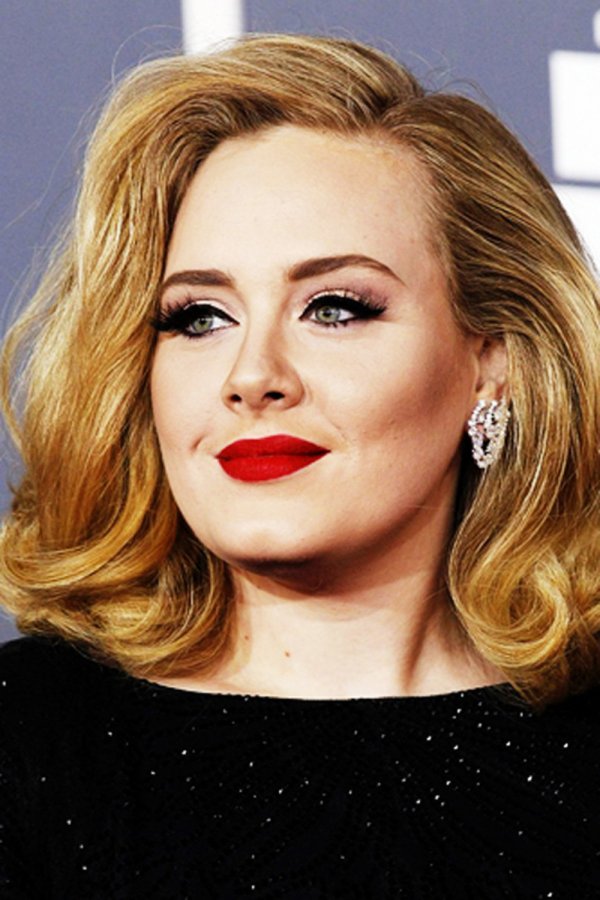 Adele's lashes have a distinct outward pattern. She fans them out beautifully and really concentrates her mascara on the outermost lashes. To achieve her look, you're going to need a defining mascara and maybe false lashes. I love Mary Kay's Lash Love to give both definition and volume. It's one of my all-time favorite mascaras.
---
7

Embrace Nude & Neutral Lips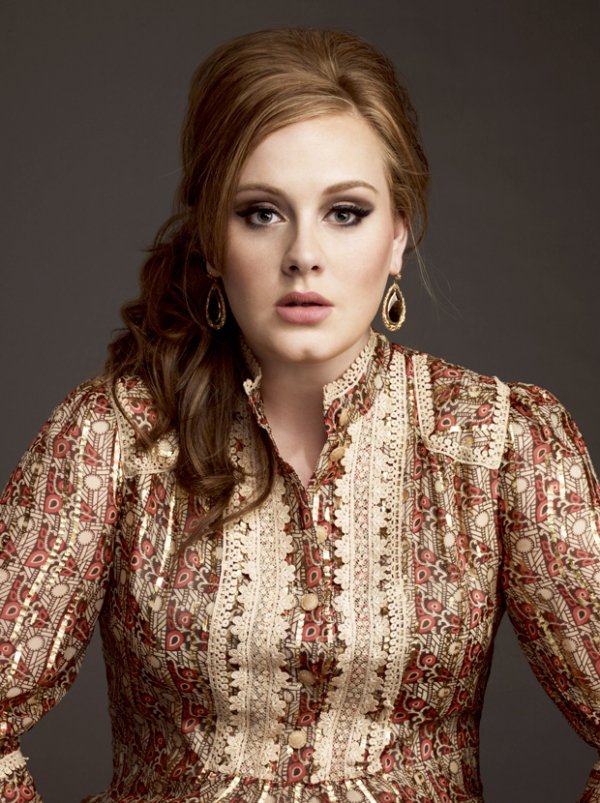 While Adele does occasionally rock a bold, full-on red lip, she generally sticks to nude and neutral shades. This gives her eyes center stage. I've found Rimmel London's Airy Fairy to be the closest lipstick shade to Adele's in a drugstore brand. It's a beautiful muddy pink and smells yummy, too. If you want to go for a higher end lipstick, choose Tom Ford's Blush Nude.
These are 7 tips to give you Adele's makeup look. Are there other celebrities whose makeup you love? You're always welcome to share your thoughts!
---
Comments
Popular
Related
Recent