If you love super dramatic eye makeup then you'll probably also know that along with it comes a pile of eyeshadow-soaked cotton buds and a nearly empty bottle of eye makeup remover. Let's face it, eye makeup can be a real nightmare trying to wipe it off at the end of a night - no matter how great it looked to begin with.
What your in need of is a makeup remover that promises to do it's job...sound good? Keep reading to check out the top 8 makeup removers that will remove even the toughest of smudges, as recommended by Brit+Co.com!
---
1

IT Cosmetics Bye Bye Makeup 3-in-1 Makeup Melting Cleansing Balm ($38)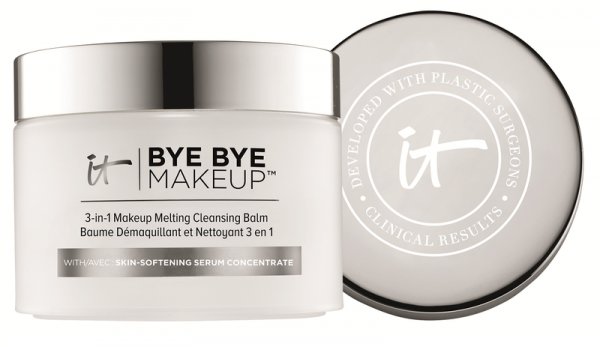 Suitable for every skin type, this cleanser, makeup remover, and anti-aging serum does triple duty for your peepers thanks to a mix of collagen, hyaluronic acid, peptides, ceramides, and antioxidants. It can also act as a hydrating mask for your entire face when left on for 60 seconds.
---
2

The Body Shop Camomile Waterproof Eye Makeup Remover ($18)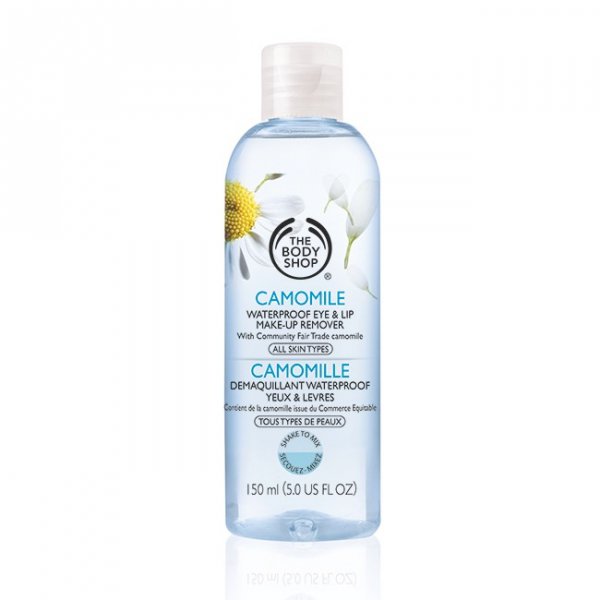 Don't be fooled by TBS's vegan, all-natural formula — the chamomile in this remover is ruthless when it comes to erasing all traces of last night's cat-eye. Plus, it's safe for sensitive skin and contact lens wearers.
---
3

Skyn Iceland Glacial Cleansing Cloths for Eyes ($15)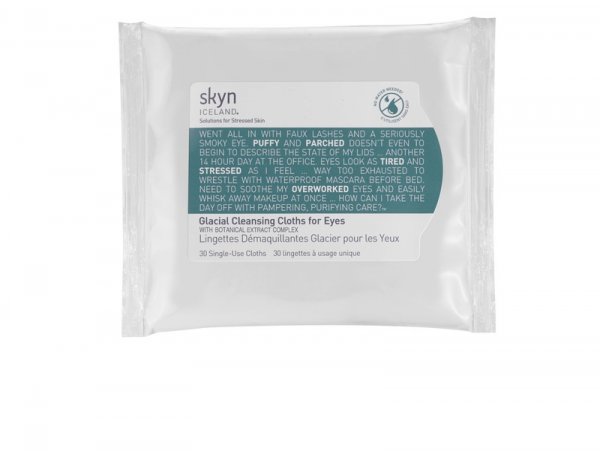 Toss a few of these easy-to-use wipes in your travel bag for on-the-go cleansing. Infused with Icelandic glacial water and soothing natural botanicals like cucumber extract, these foaming cloths take it all off, without any water required.
---
4

DECLÉor's Aroma Cleanse Eye Makeup Remover ($36)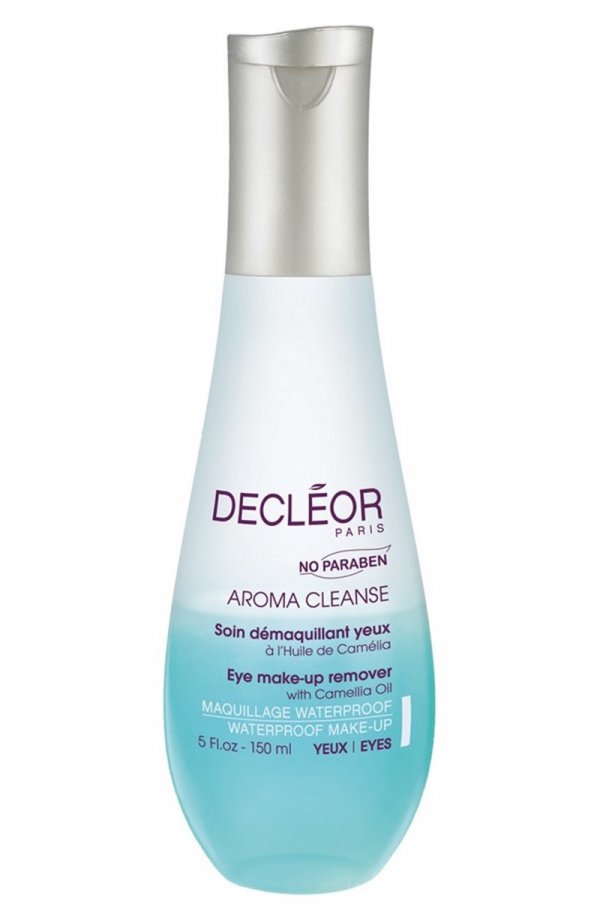 Rita Ora swears by DECLÉOR's Aroma Cleanse Eye Makeup Remover, and for good reason. This bi-phase miracle worker soothes the skin in the first aqueous phase, while the second oily phase rids your lids of the dreaded mascara runs. Article Continues Below
---
5

Clinique Take the Day off Eye Makeup Remover Stick ($19)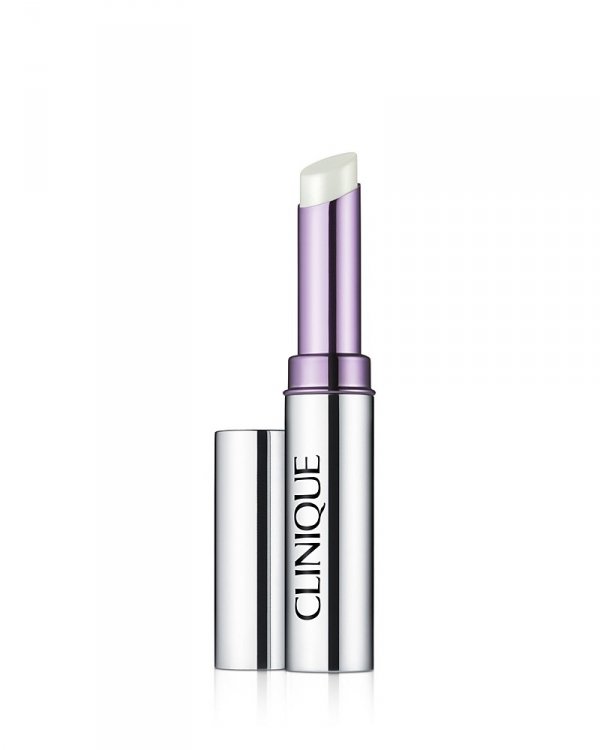 If you don't feel like carting around a bulky stack of makeup remover towelettes with you, Clinique's handy stick solves that issue. Just twist-up, swipe over your eyes, rinse with warm water, and be on your way — to bed.
---
6

Kleenex Eye Makeup Removers ($10)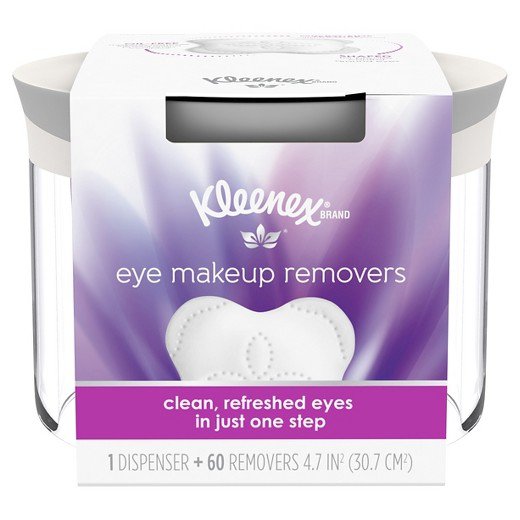 So you used an eye makeup primer, long-wearing formulas, and waterproof mascara? Not a problem if you turn to these pre-soaked pads that remove the color with a water-based formula.
7

Meow Meow Tweet Makeup Remover & Cleansing Oil ($25)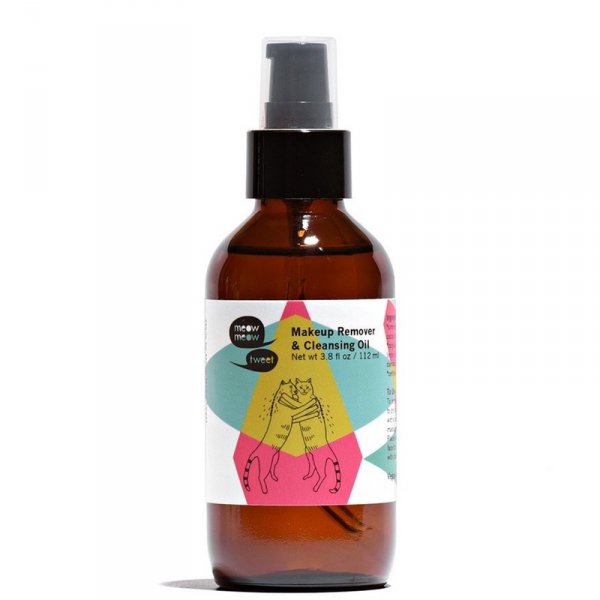 Bye-bye, raccoon eyes! A blend of lightweight coconut oil, purifying hazelnut oil, and skin-soothing jojoba oil will not only cleanse your face, but it won't strip your skin of its natural oils. Did we mention it smells like lemon and rose? Heavenly.
---
8

Too Cool for School Dinoplatz Magic Wand for Lip & Eye Makeup Remover ($13)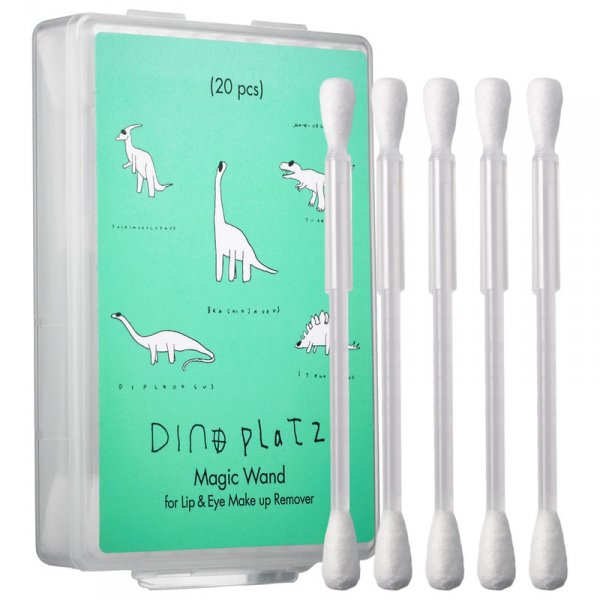 That feeling when… you just spent 30 minutes getting your glam on only to smear an eye. Don't start all over, just touch up when these cute wands. No one will ever know the difference. PS — they work just as well on the lips.‌ ‌
---
Popular
Related
Recent